Sri Lanka Serenity Awaits: Introducing Suriya Resort
Your luxury retreat starts as soon as you arrive at Suriya Resort. It's officially time to check-in and chill out.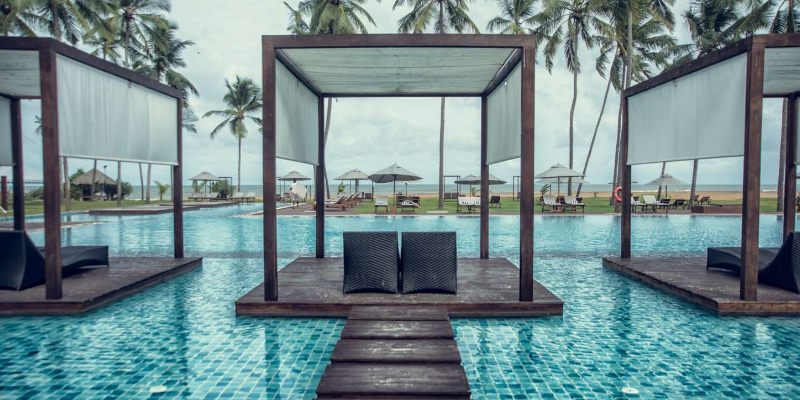 Located on the western coast of Sri Lanka, Suriya Resort does a perfect job of framing the tranquillity of Waikkal, with glistening views of the Ging Oya River, Indian Ocean, and tropical vegetation. Keep reading as we take a virtual tour of this impressive resort.
---
At a glance
Presenting contemporary décor with wooden furnishings you'll get a real sense of Sri Lanka at Suriya Resort from the fusion of architecture.
Situated just a short drive from the international airport, you'll also get to savour the inspiring views of the coast in a truly breathtaking part of the world. If that's not all, the resort showcases 59 guest suites, 2 bars, 1 restaurant, pool, spa, and gym – so you can be sure of personalised service in this far-flung paradise.
---
Welcome to Suriya Resort
Upon entering, you'll head across the wooden bridge – led by helpful resort staff who can show you around the resort grounds before you meet your home away from home. The expansive rooms provide plenty of space, whereas the water chalets provide spectacular over-water lagoon living.
All accommodations present modern décor, plenty of natural light and inspiring views. Whereas private terraces round off the water chalets with a whirlpool on deck, complete with tables and chairs. Take a closer look below.
Over Water Chalet

Deluxe Room
---
Dining delights
Now you have settled in, it's time to explore the rest of the resort. Renowned for its vibrant cuisine, there is a lot to sample and savour from the main restaurant – including mouth-watering local delicacies and international favourites.
Open for breakfast, lunch, and dinner. You can treat yourself to delicious meals throughout the day – thanks to the all-inclusive offering. Moreover, if you want to sample a few refreshing cocktails, you won't have to move far from your sun lounger to enjoy a beverage from the Pool Bar as you unwind on your over-water cabana.
Main restaurant

Relax poolside
---
What else does the resort offer?
Ensuring your stay is as comfortable as possible there are plenty of facilities to help ensure your retreat is hassle-free. From car hire to laundry service. Suriya Resort also provides daily housekeeping and room service. There's also an on-site gym, so you don't have to worry about keeping up your fitness regime.
What else can I do?
Well, that is totally up to you! Whether you want to lounge around the resort or head to the nearby village of Waikkal. You are in a prime position to revel in the serenity of Sri Lanka.
Why not take a stroll along the palm-thronged beach next to the resort or venture into Waikkal, where you can visit local Don Renuka's art gallery or embark on a boat trip down the river Ging Oya. A trip to the village would complete the trip.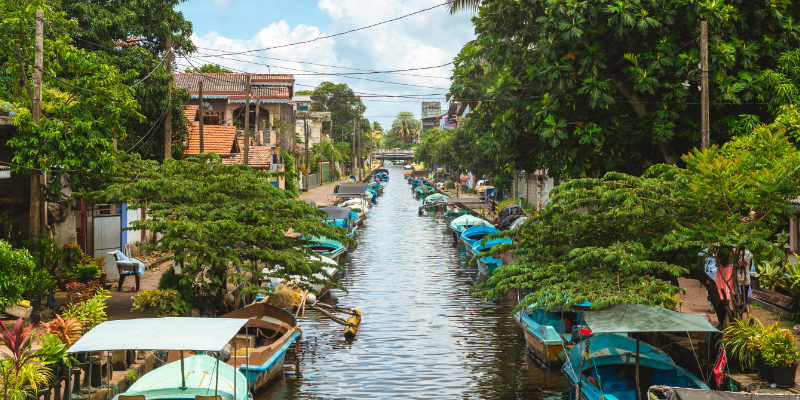 ---
Tell me more
The resort oozes tranquillity, making it perfect for a romantic retreat to unwind with loved ones.
Whereas if you want to see more of Sri Lanka, the fabulous Suriya Resort is coupled with our Sri Lanka Tour package. Meaning you can leave the itinerary planning to us as your whisked away on a 4-day private tour to discover some of the islands most notable excursions before unwinding at your paradise retreat.
From fishing villages to rock temples and elephant sanctuaries, our newest tour is the next, best thing since best of both sliced bread.
How do you like those apples?! Discover our Essential Sri Lanka Private Tour today.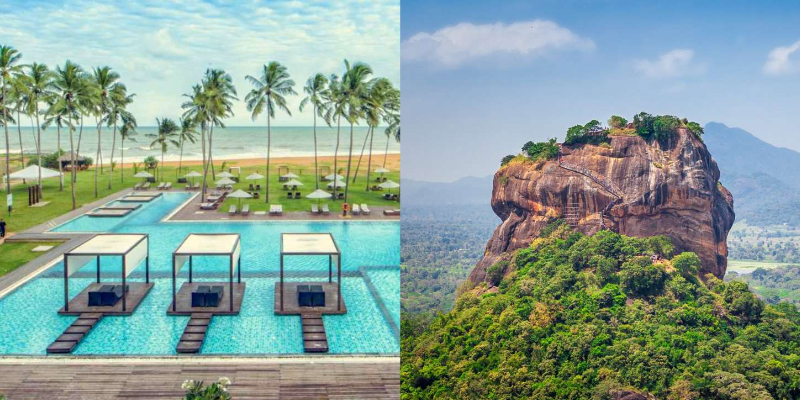 ---
Luxuriate at Le Lilly Spa
Anyway, back to the resort. No luxury holiday is complete without a trip to the spa, so for the last part of our virtual tour, we're heading to luxuriate at Le Lilly Spa.
With a focus on wellness and rejuvenation, get ready to experience pampering like no other. Presenting body wraps to massages and aromatherapy, you'll also receive a FREE-20 Minute Head or Leg Massage per person, per stay*
*FREE 20-Minute Head or Leg Massage per person, per stay valid at the time of publication. For full terms and conditions, view the hotel offer page.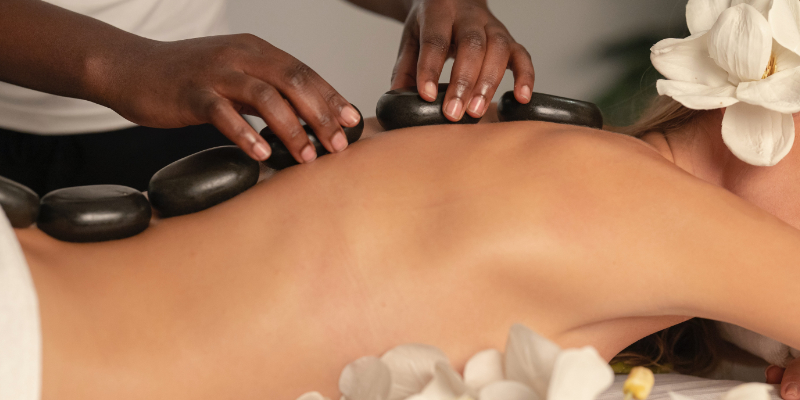 ---
Ready to discover Sri Lanka?
Of course, you are! But before you go, make sure to read our 10 Facts You Didn't Know About Sri Lanka piece for the 411 on this fascinating destination.
Alternatively, click the big blue button below to request a quote for Suriya Resort.