13 Adventures In Dambulla That Prove You Don't Need Beaches To Have Fun
Bursting with natural, ancient, and religious sites of wonder. There's lots of amazing things to do in Dambulla… and not a beach in sight.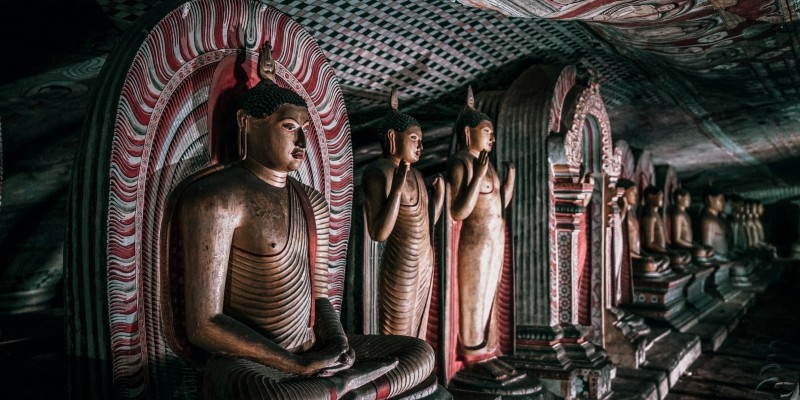 The best things to do in Dambulla will have your Sri Lanka itinerary looking fuller than a bed tick in a blood bank. And that's before you've even thought about hitting the beach.
Don't get us wrong, we love a good stretch of sand. But we also know there's people out there who hate the coast. Plus, sometimes it's nice to know you can pack out a trip plan without needing to hit the beach.
But, before we take one step further, let's tell you about the 13 things you need to be doing…
---
The famous 13
Sirigiya Rock
Pidurangala Rock
Kandalama Lake
Dambulla Cave Temple
Dambulla museum of wall paintings
Minneriya National Park
Rangiri Dambulla International Stadium
Yapahuwa Rock Fortress
Avukana Buddha Statue
Popham's Arboretum
Kalu Diya Pokuna
Dambulla dedicated economics centre
Ibbankatuwa Megalithic Tombs
---

---
More about Dambulla 
Positioned about 90 miles north-east of all the best things to do in Colombo. Dambulla is a cultural haven in the middle of Sri Lanka. 
Because of its central positioning and cheaper resort options, explorative souls like to base their Sri Lankan decampment in Dambulla and head out in search of incredible things to do. If you prefer to immerse yourself in local culture when you're away, rather than kicking back on the beach, then Dambulla is for you. 
In this blog we'll take a closer look at those 13 stunning sites and tell you more about what makes them so famous. And we're kicking things off with a real beaut. 
So, in the words of Doja Cat, let's get into it, yuh!
---
Sirigiya Rock
Also known as Lion Rock, Sirigiya is one of the most amazing things to do in Sri Lanka. Home to an ancient fortress which sits atop a 200-metre high volcanic plateau, the view from the top is staggering but you'll have to work to get there. Part of our Sri Lanka Private Tour package, take a day out and make the 30-minute journey from Dambulla to see the fortress in the sky.
As one of Sri Lanka's UNESCO world heritage sites it's about more than just hiking and views.
The mirror wall which was made from stone and covered in highly polished white plaster which was used by the king so he could look at himself as he walked is now covered in messages from visitors. Some messages daubed on the stone are thought to date back as far as the 8th century. This wall leads you down to the frescoes. A vast 140m high wall adorned with stunning paintings which are thought to date back as far as the iron age.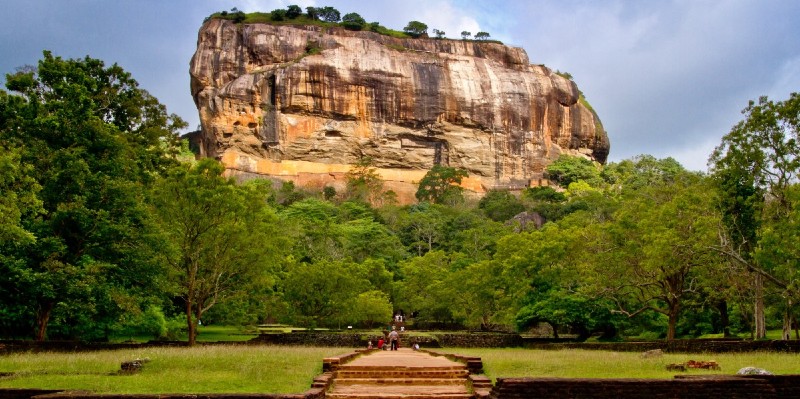 ---
Pidurangala Rock
If you want a different perspective of Lion Rock, then you'll find it at Pidurangala. This rocky outcrop offers a perfect view of the fortress in the sky and some pretty special photography opportunities too.
Pidurangala is best enjoyed at sunrise when the horizon puts on a pretty spectacular show.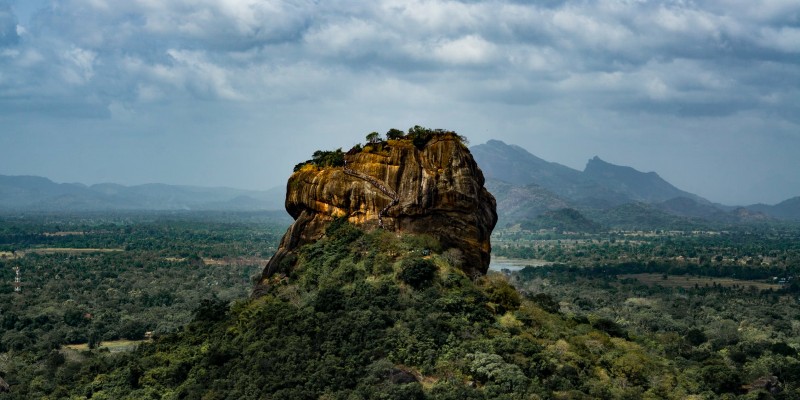 ---
Kandalama Lake
While Sirigiya and Pidurangala lie about 30-minutes out from central Dambulla, we're staying more local in the city now for Kandalama Lake. If you're staying in Dambulla for a few days, the lake might be a great option for a chilled excursion to balance out the more labour-intensive hill climbs of Sirigiya.
We keep calling it a lake, but in actual fact it's really a reservoir. Built by King Vasabha some 1700 years ago, Kandalama is around 3-4 miles in circumference and represents one of the most picturesque walks you can have in the city. Birds and other wildlife are constantly toing and froing from the water.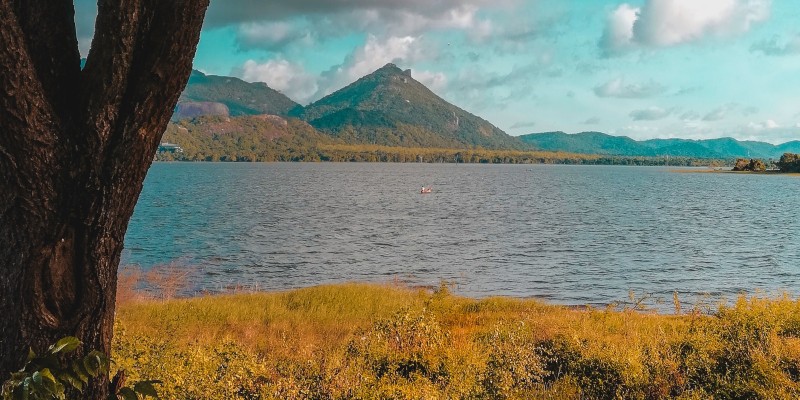 ---
Dambulla Cave Temple
Just 8km away from Kandalama Lake lies one of the most popular tourist destinations in the land. Dating back as far as the first century B.C. the Dambulla Cave Temple is a subterranean system of tunnels and caves stacked with statues, paintings and other religious iconography.
Take a couple of hours out of your schedule and just breathe in the history of this ancient site. If you've never been before, don't panic too much about missing it, the gigantic gold Buddha gives away its location. It also points the way to our next best thing to do in Dambulla.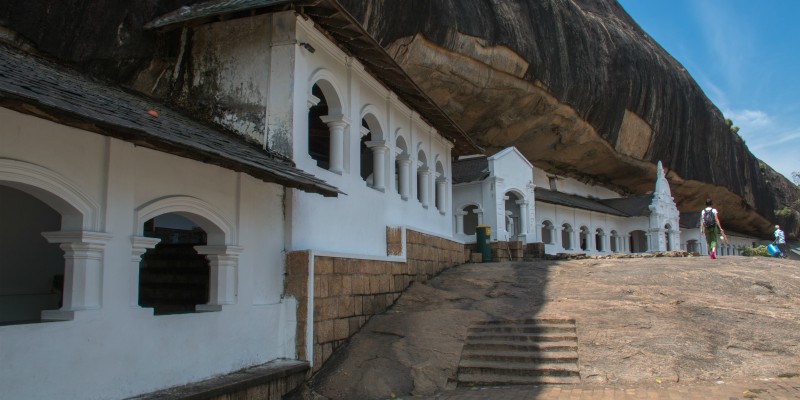 ---
Dambulla museum of wall paintings
Underneath that gold Buddha we just spoke about, which is actually the largest statue of Buddhu in Asia in Dhyan Chakra pose, you'll also find the Dambulla museum of wall paintings.
As you might imagine, this place is dripping in wall art. Enjoy the stunning imagery and you may even learn a thing or two about the rich culture of Sri Lanka.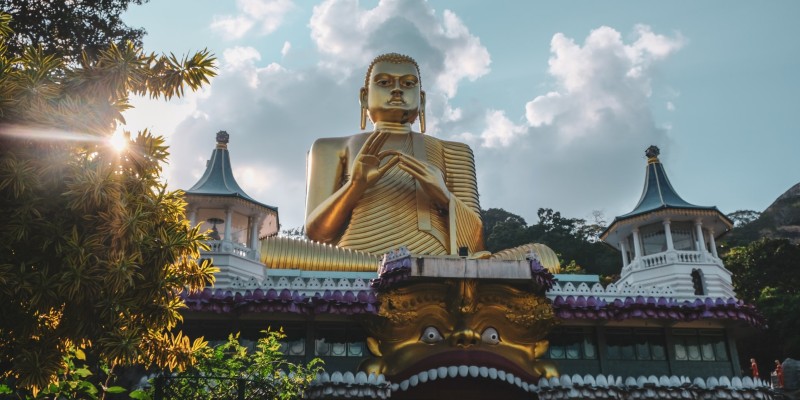 ---
Minneriya National Park
If there's two things Sri Lanka and Dumbulla has in abundance it's Buddhist iconography and natural beauty. At the Minneriya National Park you can spend some time getting a little closer to the latter.
About an hour outside of Dambulla, Minneriya offers the chance to strike out across the lush green landscape on a jeep safari. Centred around the Minneriya reservoir or tank, the national park plays host to a large herd of Asian elephant.
Time your trip to Minneriya to coincide with the dry season (June – August) and you'll be treated to a show of nearly 300 elephants grazing and bathing around the tank.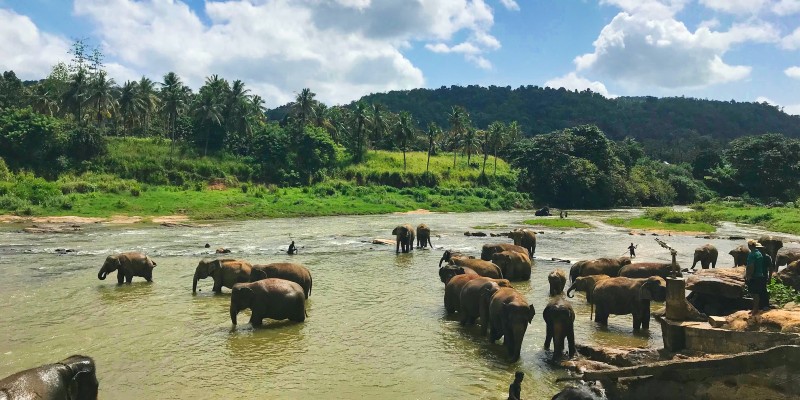 ---
Rangiri Dambulla International Stadium
Time for something slightly different now, the Rangiri Dambulla Stadium is the largest sports stadium in the area and is a famous destination for the Sri Lankan cricket team.
Located just minutes from the another of Dambulla's large bodies of water, Ibbankatuwa Wewa, the stadium is the only sports ground in the country's dry zone. Dambulla International Stadium holds 30,000 people.
---
Yapahuwa Rock Temple
You may have heard of Kandy's Temple of the Tooth in one or two Sri Lanka Travel Guides, if not, it's essentially a temple dedicated to a tooth relic which is believed to have come from the mouth of Lord Buddha himself.
But Yapahuwa is where the ancient gnasher was actually discovered. This 100m high rock temple soars above the local landscape as a pearl of the country's medieval past. Smothered in regional heritage, Yapahuwa is off the radar of most tourists but still well worth a look.
---

---
Avukana Buddha Statue
Make the journey north-east of Yapahuwa and after an hour-or-so you'll come to the incredible Avukana Buddha statue. Another site which is not on the agenda of most tourists, the 14m-tall sculpture was created out of granite in the 5th century.
Because of the similarities between the Avukana Buddha and that of another sculpture in Sasseruwa, the story behind their development suggests they were created by a master sculptor and his pupil. The two were believed to be racing to see who could get their piece done first. Legend says the master Avukana sculptor won which is why the Sasseruwa image is incomplete.
Up until recently that story was believed to be true. That is until historians confirmed the Sasseruwa piece was actually carved some 400 years prior.
---
Popham's Arboretum
A man-made forest just minutes from the centre of Dambulla. Sam Popham, an Englishman, created the arboretum back in the 1960's as a result of his love for trees.
Now the site has become a haven for wildlife such as butterflies, dragonflies, spotted Deer, Wild Boar, Porcupine, Mouse Deer, Black Naped Hare, and Rock Squirrels in addition to a clutch of birdlife.
Although, it's probably most famed for being home to the rare Slender Loris. Head to the arboretum on a night walk for your best chance to spy the uncommon critter.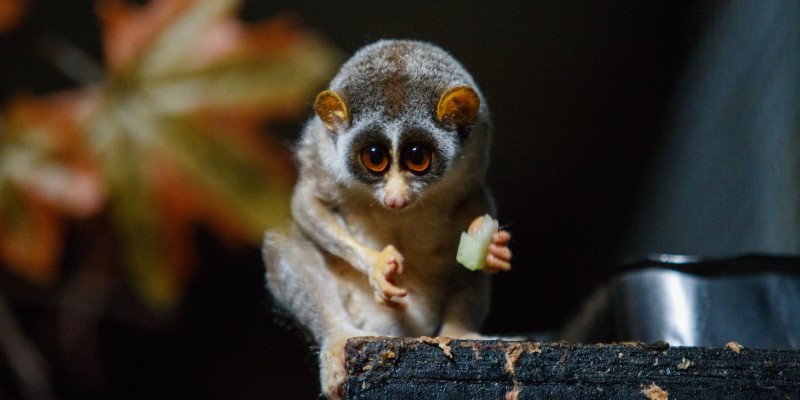 ---
Kalu Diya Pokuna
Staying with the unmatched beauty of nature in Sri Lanka, Kalu Diya Pokuna is another super tranquil setting. Take a hike through the lush jungle and be welcomed by the black pond waters of Kalu Diya Pokuna.
---
Dambulla dedicated economics centre
It may sound like a glittering city centre with sky scrapers everywhere you look. But the Dambulla dedicated economics centre is actually more like a local produce market than a shimmering office block. However, it's still one of the best things to do in Dambulla.
Farmers bring their wares to this bustling market in the middle of the city to showcase the quality of their fruits and vegetables. It's worth a visit if only for the rainbow of delights on display.
---
Ibbankatuwa Megalithic Tombs
We're finishing our jaunt around the best things to do in Dambulla by stepping back in time again – waaaay back.
This superbly maintained site offers a glimpse into what life was like in the Teardrop of India (Sri Lanka's nickname) back in pre-historic times. An on-site museum can ensure you don't miss any of the incredible findings uncovered here over the years.
---
Check out Dambulla 
You have to admit, beach or no beach, those 13 things to do in Dambulla do sound pretty amazing. 
There are still some pretty special beaches in Sri Lanka, but Dambulla is definitely the place to be for more adventurous activities. 
So if you're doolally for Dambulla, why don't we continue this conversation over a few incredible resorts? Click the button below and we'll tell you about a handful of beach hotels that bring the best of the Sri Lankan coastline to your doorstep. The perfect HQ's for explore the island.