Where To Find the Best Nightlife in Sri Lanka
As much as we all love chilling by the pool, or taking leisurely strolls by the beach. Sometimes we all need to let our hair down and enjoy some music, dancing, and maybe a drink or two!
If you are looking towards Sri Lanka for plenty of charm, white sand beaches, wildlife and culture- it's definitely got all of that, and more.
As a bucket list break, you're sure to find plenty of things to keep you busy there. From visiting a tea empire to exploring magnificent temples. Sri Lanka is home to a variety of beautiful locations.
However, what you may not hear much about is the bustling nightlife in Sri Lanka. Including bars, lounges, nightclubs and casinos. The capital city of Colombo is buzzing with lively places. So, where can you find the best nightlife in Sri Lanka?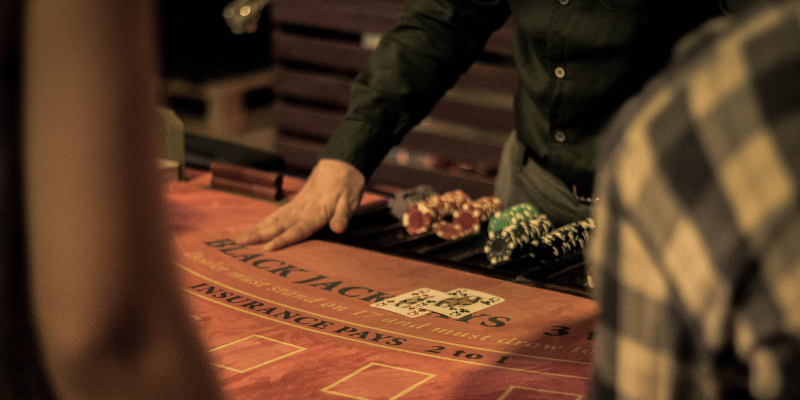 ---
Where are we getting the taxi to?
Whether you're looking for a chilled bar with mellow vibes, or a pumped up nightclub, our guide for the best nightlife in Sri Lanka should help you out!
Casinos
Bally's Casino
Continental Club
Chilled out vibes
ZAZA Bar
Barefoot Garden Cafe
On14 Rooftop Bar & Lounge
Let's party hard
Amuseum
Rhythm and Blues
Stella's Karaoke Bar
---
Bally's Casino
As Sri Lanka's largest Casino, Bally's Casino is within close proximity of all of the luxurious resorts in Colombo. It operates more than 100 gaming tables and 58 slot machines, along with a bar and a glitzy restaurant.
Enjoy games such as Baccarat, Rapid Roulette and Blackjack to name a few. There is also a complimentary snack and drink as you play!
With plenty to keep it's guests entertained, a trip to Bally's Casino will provide a fun-filled night. If you're not a big gambler, the ambience of the casino still makes it a worth while trip.
Location: 34 McCallum Rd, Colombo 01000, Sri Lanka
---
Continental Club
As more of a tourist hotspot, the Continental Club sits in the heart of Sri Lanka. After being open for around 18 years, it has gained a solid reputation and people visit the casino from all over the world.
Due to it's international visitors, you will find that there is a lot of delicious international cuisine also on offer. So sit back, enjoy a game of poker or two, and indulge yourself in plenty of delectable treats!
Location: 48 Janadhipathi Mawatha, Colombo, Sri Lanka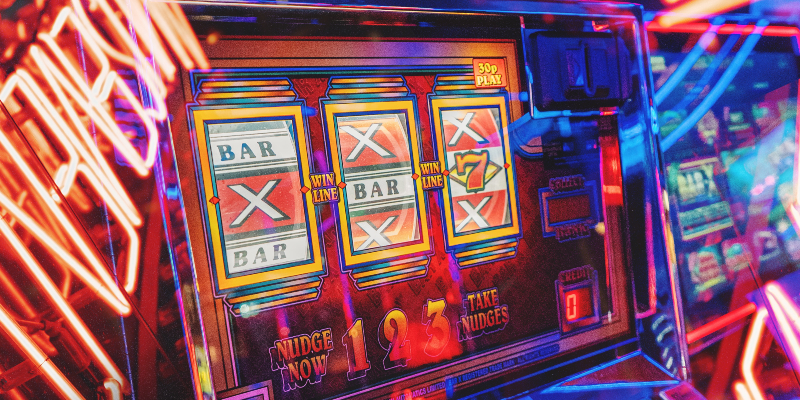 ---
ZAZA Bar
Surrounded by glass walls and ceilings, ZAZA Bar is a chic and modern bar that provides a fantastic atmosphere and even better drinks!
With a wide menu featuring tasty cocktails, mocktails and teas, you can sit back and relax the lounge music with a drink in hand.
There's an extensive outdoor sitting area for those wanting to enjoy the warm evening air, or chill inside on the comfortable seating areas.
You may also find that on some evenings there is live music, or even screenings of popular sporting events on the wide screen.
Location: Casa Colombo, 231, Galle Road, Colombo 4, Colombo, Sri Lanka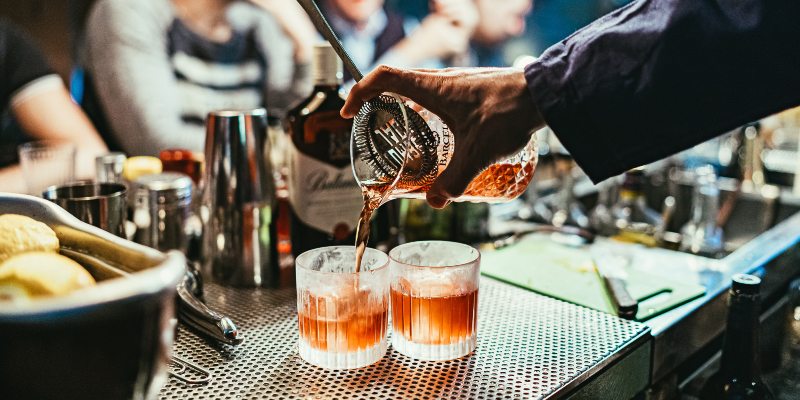 ---
Barefoot Garden Café
This quiet but stylish bar is the perfect retreat for chilled vibes. You can find a variety of different things happening here too. From enjoying a glass of wine in the lovely garden space. To watching the Sunday Jazz whilst indulging in delicious food.
After being around for 30 years, what once was a simple café serving lime juice and fish patty, is now a popular restaurant. A recommended dish to try is the Black Pork Curry which is now a staple to the restaurant!
Along with late night gigs and a Colombo Pub Quiz night, Barefoot Garden Café also provides an oasis of calm.
Location: 704, Galle Rd, Colombo 00300, Sri Lanka
---
On14 Rooftop Bar & Lounge
Situated on top of the hotel OZO Colombo, On14 Rooftop Bar & Lounge provides stunning views, delicious food and spectacular drink choices. From the the different level terraces you can enjoy looking out over the ocean vista as the sun sets.
The fantastic range of drinks mean you can enjoy creative happy hour cocktails, beers, wine, and of course soft drinks. Relax poolside or inside by the bar, whether you're looking for a fun night out or a place to loosen up.
Enjoy music from the different host of bands that perform at the rooftop bar, then grab a tasty pizza from the wide range of international cuisine on offer.
Location: 36-38, Clifford Place, Havelock Town, 00400 Colombo
---
Amuseum
Get ready to put your dancing shoes on and enjoy a boogie in one of Sri Lanka's best nightclubs. With loud music, spirits, cocktails and a dance floor to fill, Amuseum is the place to be if you are looking to party.
Strobe lights, DJ's and a fantastic atmosphere makes this a great place to visit if you are looking for the best nightlife in Sri Lanka.
But not only does Amuseum serve drinks, you can also grab a bite to eat here! So there's no need to make a late night trip to Mcdonald's after you've finished your partying.
Location: 46-46 Nawam Mawatha, Colombo, 00020, Sri Lanka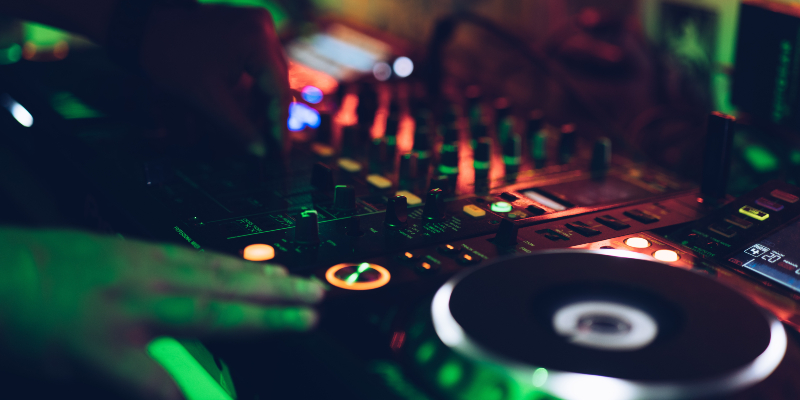 ---
Rhythm and Blues
Rhythm and Blues is one of the more prominent clubs in Colombo. With lively music playing, enjoy the beats and dance with a drink in hand.
Although this is in our 'Let's Party Hard' section, you can still sit back and relax at Rhythm and Blues. The cushioned sofas that surround the club are the perfect spot to relax and chat with friends. Or, they're perfect to retreat to once your feet start to ache from all of the dancing!
Once again, there is partying and dining live under one roof here. So you can dine on excellent dishes as you enjoy the booming music.
Location: 19/1, Daisy Villa Avenue, Colombo 04., Colombo, 00400, Sri Lanka
---
Stella's Karaoke Bar
Grab a mic and belt your favourite 80's song! Stella's Karaoke Bar really is the best place to let loose and live your best life. Lively on the weekends, you can expect to see drinking, dancing and lots of singing.
With retro vibes, visitors to the bar can get up and sing songs from the 60's, 70's and 80's. Whether you're the next Adele or slightly tone deaf, there's no judgement at Stella's.
With free entry, what's stopping you from becoming the next viral sensation with your magnificent voice?
Location: 2 Sir Chittampalam A Gardiner MW, Colombo, Sri Lanka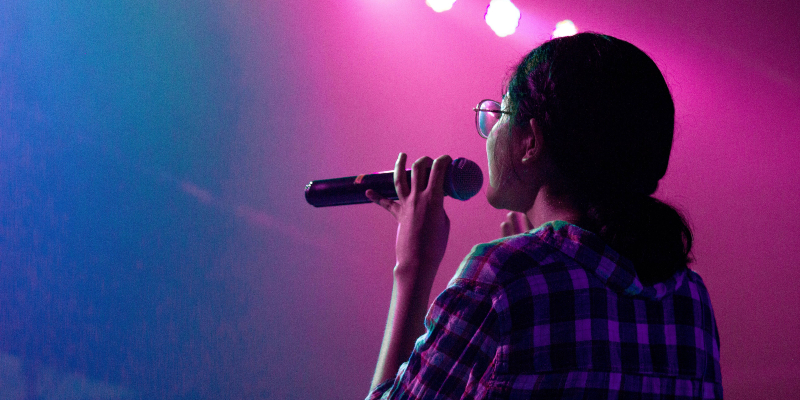 ---
Let's go!
If you've got your glad rags and dancing shoes ready, you're all set to enjoy the best of the nightlife in Sri Lanka. From chilled lounges to singing your favourite tunes, there's a place for everyone as the sun sets in Sri Lanka.
If you are worried you are going to spend all of your cash in the bars, we've got plenty of Free Things to do in Sri Lanka. Just click the button below to find out how to plan a budget break.