Free Things To Do in Sri Lanka: Travelling on a Budget
There are so many fabulous free things to do in Sri Lanka. So, if you're travelling on a budget but still want to experience everything Sri Lanka has to offer, you can do exactly that.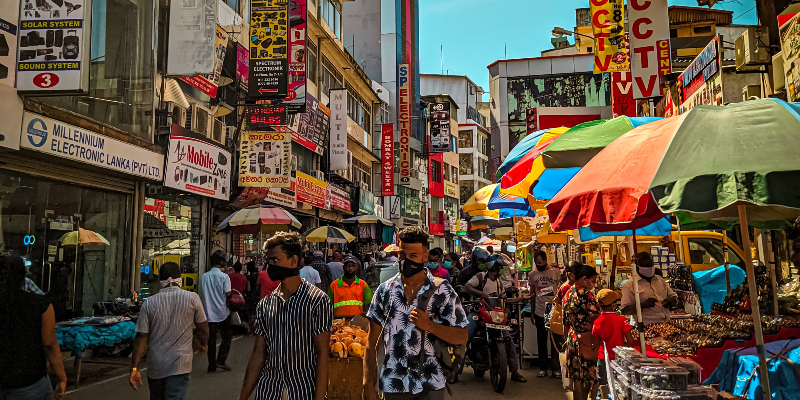 So Much to Sri in Sri Lanka
When you are planning a trip away, it can sometimes be overwhelming the amount of activities that you want to do. This can lead to worries about money and whether you can afford to do it all. Well, with a variety of free things to do in Sri Lanka, there's no need to worry about pricing your day trips out.
It's nice to occasionally splurge on an expensive excursion, but that's not always an option. By saving up and doing some exciting free activities, this can help you spend a bit more on something that may cost a few more pennies.
The best part is that even though these things won't cost you any money, they're still tons of fun and create great day trips out!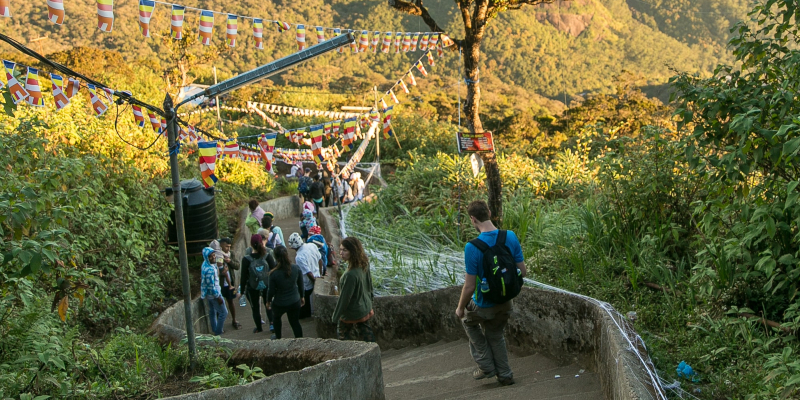 ---
Put that money away
Of course, there are sights in Sri Lanka that do have a price tag on them, but you don't have to be limited to these.
With such a broad variety of attractions, there is sure to be something which fits your budget!
Visit the beautiful beaches
Head to the top of Adam's Peak
Check out the temples
Browse the markets
Visit a tea plantation
Explore Galle
---
---
Visit the beautiful beaches
Make the most of what mother nature has to offer and visit the beautiful beaches of Sri Lanka. Grab your beach bag and head on down to the white sands. There's nothing that costs less than soaking in all the summer rays as you listen to the ocean waves!
With a plethora of beaches to choose from, it's easy to find one that suits you best. Whether you want to head to the ocean and swim amongst the fish. Or even just chill out with a book.
Negombo, which is located about an hour away from Colombo, is a lovely beach town. Here you can walk along the beachfront and admire the quaint souvenir shops and restaurants.
---
Head to the top of Adam's Peak
If you like a challenging hike, head to the top of Adam's Peak. As Sri Lanka's most famous holy mountains, you see thousands of people climbing it every year.
Buddhists, Hindus, Christians and Muslims all climb the peak to visit the footprint at the top as a religious pilgrimage. Christians and Muslims believe it is Adam's first step, after being exiled from the Garden of Eden. Buddhists believe the footprint to be Buddha's. And Hindus believe the footprint belongs to Shiva.
With around 5,500 steps it's not easily done, and it can take a few days for your body to recover after the climb. However, if you're up for the challenge and want to see the spectacular views, go for it!
The hike itself is free, and if you pack food and drink you won't need to spend a penny. However, there are stalls along the trail if you do need to buy a snack to keep you going.
---
Check out the temples
With the majority of the population in Sri Lanka being Buddhist, you will see beautiful temples dotted all around. Most temples do ask for a small donation to be made if you want to enter, so it's not completely free. However, there is still the opportunity to view the outside of the temple. Which often enough is just as stunning as the inside.
There are also several Hindu temples which are free to enter. The Kali Kovil temple, which is located in Trincomalee, is a fantastic sight to see. With vibrant colours and intricate statues it's a must-see. Pictures really don't do this temple justice!
---
Browse the markets
If you can resist the temptation to spend all your money on souvenirs and tasty delicacies, then browsing the markets is one of the fantastic free things to do in Sri Lanka. From food markets to art stalls, there's a different kind around every corner.
Not only is it interesting to browse all of the things on offer, it's a great way to get an insight on the local life. You can chat to locals and find out more about them and their way of living.
Pettah Market is one of the more popular markets in Colombo. You can find the hustle and bustle of a street market, mixed with Sri Lankan culture.
Kandy Central Market offers a daily market full of spices, meats, fish and fresh fruit. Catch a glimpse of the local culture as you stroll through the stunningly laid out stalls.
---
Visit a tea plantation
After tea was introduced to Sri Lanka in 1867 by Scottish James Taylor, production boomed. Now you can find tea plantations spread out across the whole country.
Most plantations work on a donation basis, however there are a couple which are free to visit. The Kadugannawa Tea Factory in Kandy or the Dabutenne Estate near Haputale both offer free tours to visitors.
You may also find that they offer a free sample of the tea and a walk around the plantation at the end of the tour. Of course a small donation would be greatly appreciated or if you were to buy some of the tea, as this is what keeps the tours free.
---
Explore Galle
Galle is the only free world heritage site in Sri Lanka. There are 8 in total, and all of the other sites come up at a hefty price. However this historical beauty offers a delightful day out.
Walk around the old fortified town and discover boutiques, cobbled streets, grand mansions and Dutch-colonial buildings. It certainly is a sight to see and is a must-do on our free things to do in Sri Lanka.
---
Ready to go?
With all the money you save on these free activities, you could use the extra cash to help book another tantalising tropical break somewhere else!
You may be looking for some more information about this beautiful country before you book a break. Well, check out our blog on 10 Facts you didn't know about Sri Lanka.