Furaveri Island Resort Development Project: Everything You Need to Know
The team in charge of Furaveri Island Resort development are planning conservation work aimed at preserving the destination's breath-taking natural beauty.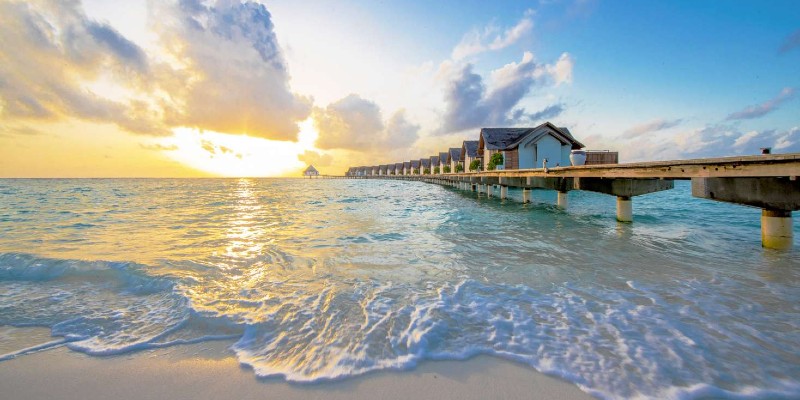 The Furaveri Island Resort development work will commence on 10 May 2022 and is scheduled to last until the end of the month.
---
What Work Will be Completed?
Part of the majestic beauty of the Maldives is the private paradise island aesthetic. However, islands in the stunning archipelago only sit a matter of feet above sea level. So, battling the elements is an on-going task.
The Furaveri Island Resort team have called in the developers to help construct a sea wall. The barrier will sit on the western shore, to help protect the island's natural beauty.
---
Why Is the Work Happening?
As with any stunning Maldivian island escape, the exposed destination is powerfully picturesque. But the secluded island trope does leave the resort somewhat exposed to the elements.
In fact, through 2021, while the global community were trying to come to terms with the COVID-19 pandemic, the Raa Atoll was also experiencing a more aggressive monsoon season than usual.
Intensified winds and rain, as well as aggressive wave and tidal currents battered Furaveri. Monsoon season normally runs from May – July and doesn't cause too many issues to resorts or guests (above it being slightly windier than normal), however, 2021 was built different.
Countrywide Effects
Aggressive monsoon conditions were still being recorded on the island deep into October and November. Local outlets were even reporting storm conditions in the Maldivian captial as late as December.
The rapacious conditions caused flooding across the islands. But they also resulted in the acceleration of natural erosion eating away at Furaveri's west coast beach.
Consequently, the resort was informed that, if unchecked, this erosion may start to affect the structural integrity of some areas of the resort. With that in mind, the development team have been forced into action.
---
Will My Booking Be Affected?
As the developments progress there could be some noise disruption during working hours. 
If you're due to be in resort from 10 May 2022 until the end of the month when the work is scheduled to take place we will be contacting you directly with more information. Or you can drop our Customer Service team an email on: customerservice@bluebaytravel.co.uk