10 Reasons Why There's Never Been a Better Time to Book Canareef Resort Maldives
There's never a bad time to get a paradise-island escape on the books. But here's why this is the perfect chance to seal your spot at Canareef Resort Maldives.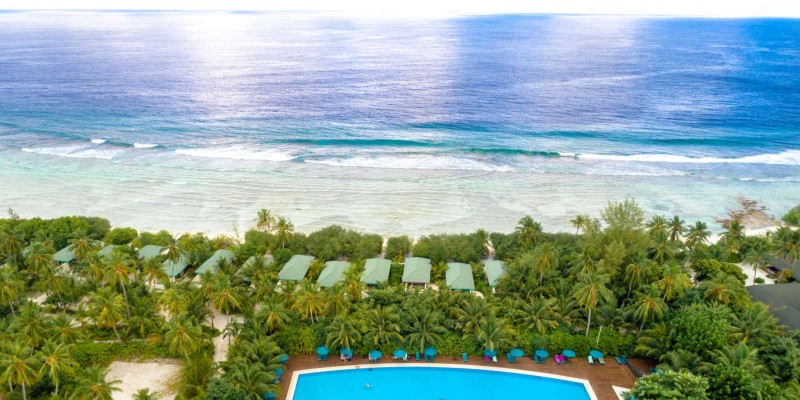 Canareef Resort Maldives is beckoning. You can almost hear the rustling palms and cocktails being poured over ice.
But before we get into all the reasons why you should be setting up a date with paradise in 2022, why don't we tell you more about this awesome resort?
---

---
Introducing Canareef Resort Maldives
Canaraeef Resort occupies a shimmering spot placed right out on the southernmost atoll in the Maldives archipelago.
Offering 4-star-plus elegance delicately infused with island vibes, it's the perfect blend of style and authenticity.
With stunning villa accommodation, a focus on lifestyle featuring a plethora of activities, and a stylish spa, there's everything you could want from a paradise island escape.
But, if you need any more convincing, here are all the reasons why we think this is the perfect time to book this beauty.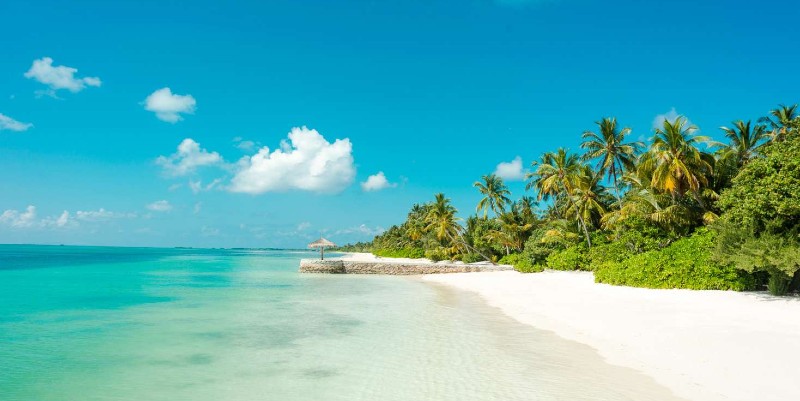 ---
10 Reasons Why You Should be Getting Booked Up
1. Years of no travel
Okay, it's been literal YEARS since we were last able to travel as freely as we are now. In fact, the Maldives' entry requirements are some of the most lenient around.
With no pre-departure or arrival testing necessary, getting into paradise is virtually as simple as it was pre-pandemic.
---
2. Speedboat entry
First things first, even your entry to Canareef is special.
Once you've touched down at Male International Airport, the only way to the resort is over sea.
So you can channel your inner Ant & Dec at the start of I'm A Celebrity and pull up to the welcome jetty in a glamorous speedboat.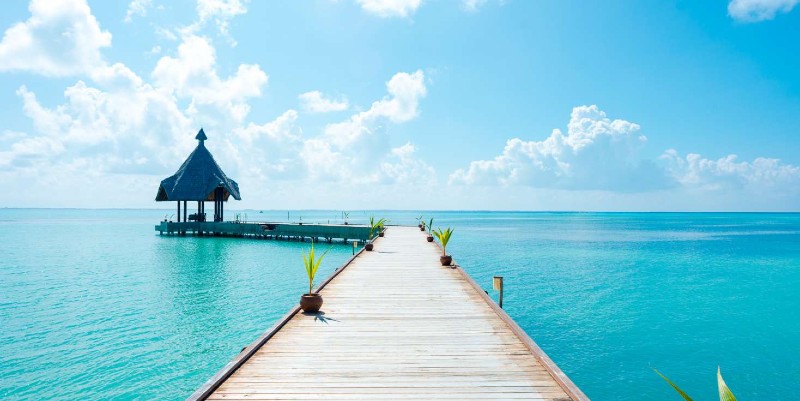 ---
3. Newly refurbished
Once you've decamped your speedboat you can see the resort has been the recipient of a recent facelift. The refurbishment has succeeded in elevating the interior spaces with a more modern aesthetic.
However, the clever thing about the update is, they haven't lost the authentic island vibes.
Instead, the renovations have aimed to place the Maldivian flair into the updated interior design. So you still feel like you're getting that authentic experience without skimping on the accommodation. Speaking of accommodation…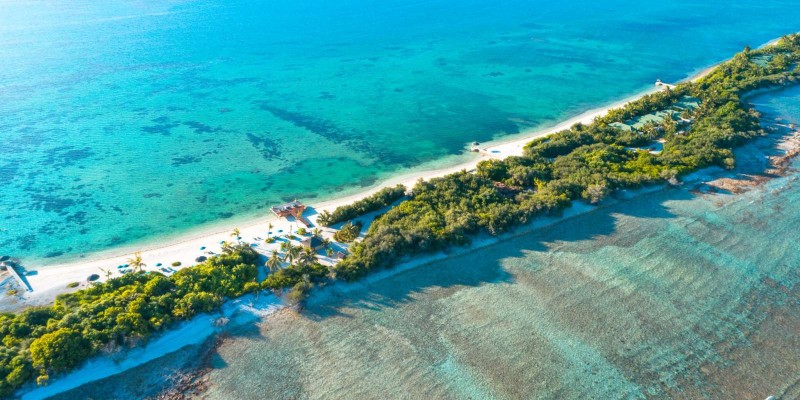 ---
4. All-Villa accommodation
Accommodation at the resort is split into three types; Sunrise Villa, Sunset Beach Villa, and a Jacuzzi Villa. So, whichever type you choose, you can be sure of a spacious layout.
Each stunning villa offers comfort and style in abundance. Spacious sun terraces on every room provide the perfect platform for admiring the view. Also, those unobstructed terraces mean you're only feet from the powder white sand of the Maldives
---
5. Selection of delicious delights
An eclectic array of French, Sri Lankan and traditional Maldivian fare is on the menu at Kilhi Restaurant. But you can also find chilled vibes and a range of international buffet options at Meeraa or Dhoni Bar.
So even the fussiest of eaters can fill their boots.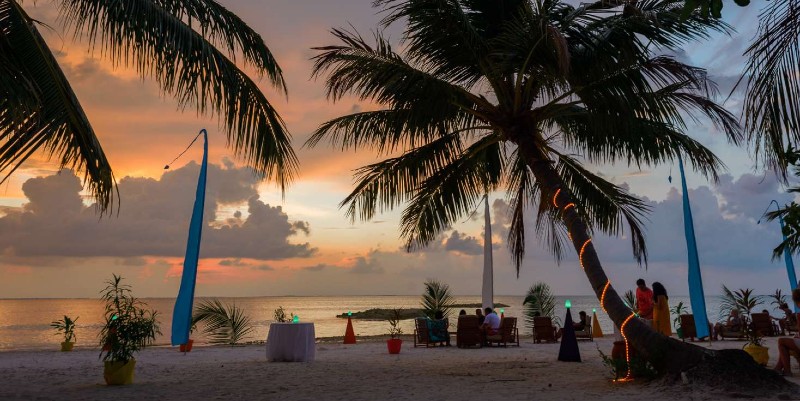 ---
6. So many activities
When you're not chilling in your villa or filling your face at the buffet, you can make the most of the resort's lifestyle approach. This unique layout means there's a whole selection of activities just waiting for you to enjoy.
A PADI authorised & SSI certified dive centre enables you to discover the 25 different dive sites around Canareef mean you can see something new every time you dip below the surface.
In addition to all that submarine fun, you can also try your hand at a range of land and water sports. From volleyball, cycling and table tennis through to jet skis, canoeing and wind-surfing. This array of awesome activities are great for honeymooners, children, or groups of friends.
Try something new! Photo by Ibrahim Ahmed on Unsplash

Have a go at jetskiing. Photo by Shaah Shahidh on Unsplash

Dip below the waves. Photo by Shifaaz shamoon on Unsplash
---
7. Soothing spa
However, if all those activities sound a little too hectic for you, then there's another place you can visit where the atmosphere is much more soothing.
The Canareef Spa is the place to be for treating yourself to a spot of indulgence. From massages and beauty treatments through to body wraps and exfoliation, you can pick the perfect one for you.
A selection of treatment rooms also means you can have your own space. Plus, you can choose a couples treatment or go solo.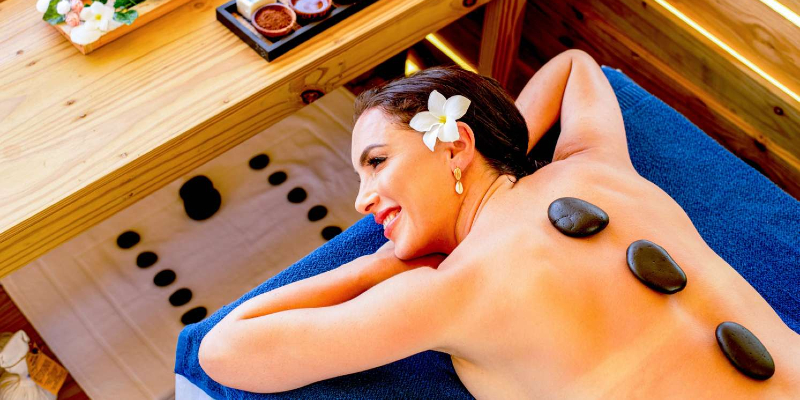 ---
8. Something for the kids
But if you're looking for more family-friendly resorts in the Maldives, then Canareef Resort is a great option too. The kid's club is perfect for keeping them entertained.
Although, this is no ordinary kid's club where a simple sandy playground and felt tips make up the extent of the entertainment. No, here your little ones will be treated to a range of cultural crafts and wholesome beach fun.
This engaging itinerary has been curated to ensure your kids have the best time, but also learn some new skills too.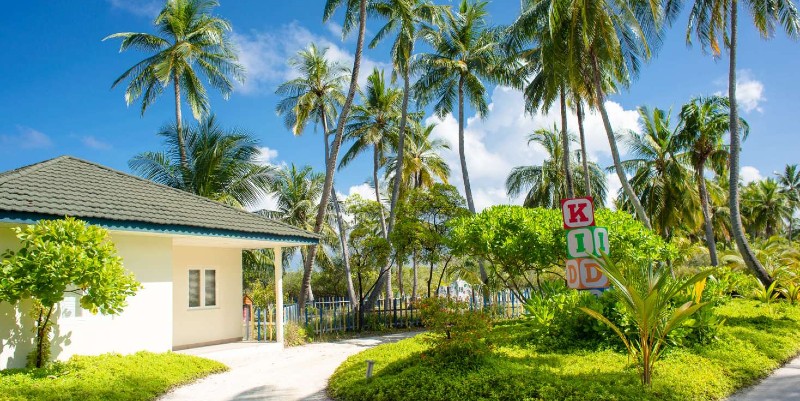 ---
9. Keep fit
Now, admittedly, the gym is probably the last thing on most people's minds when they go on holiday. But if you're someone who likes to start their days in the sun with an invigorating workout, then Canareef has you covered.
A highly furnished gym area is perfect for raising your pulse. It's also pretty handy when you've overindulged at the all-inclusive buffet.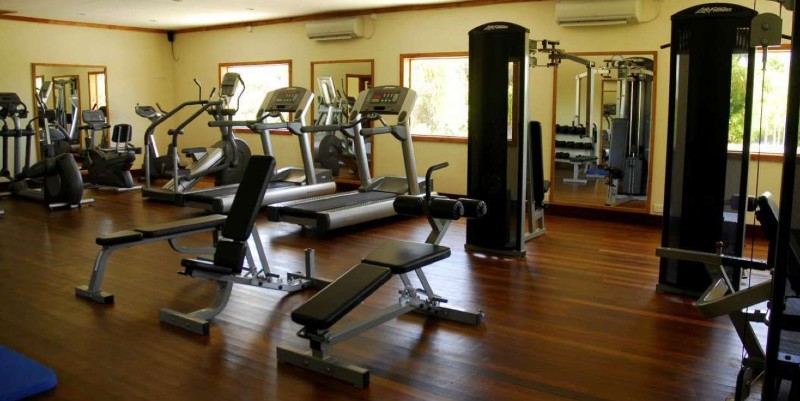 ---
10. You Can Grab a Bargain
All of the above are great reasons to get to Canareef. But, the most persuasive argument we can make is the fact that we have an amazing offer live now.
So you can pitch up on the glistening Addu Atoll for even less!
With this latest offer, not only do you save a bundle on a Maldives escape, but you'll also be upgraded to a super-swish Sunset Beach Villa with Private Walkout Deck. In addition, you'll also get lots of spa-shaped extras, so you can relax to the max. 
---
Get Yourself to Canareef
So, as you can see, there really is no reason why you shouldn't get booked up. Click the button below to start building your free online quote for a cracking Canareef escape.