Maldives: The Power of Fives – Day 1 Atmosphere Kanifushi
Welcome to Day 1 of Martyn's Power of Fives tour of the Maldives, starting with Atmosphere Kanifushi.
Close your eyes and think of the Maldives, do you see what I see? Peace, paradise and serenity are just some of the words I would use to describe the images of the incredible coral fringed islands that are conjured up in my mind. And that was before I was even given the incredible opportunity to visit.
I'd always imagined a trip to the Maldives to be a pipe dream, somewhere on the honeymoon hit list or my first destination post lottery win. Little did I know that I would soon be heading off on a whirlwind adventure visiting some of the top resorts throughout the incredible tropical wonderland. The itinerary was set. 5 islands, 5 resorts, 5 days, 5 travel companions. Are you sensing a theme here?
As 5 seems to be the magic number, let me take you along a Maldivian journey as I treat you to 5 instalments including 5 top tips and pointers for each of the 5 resorts I visited.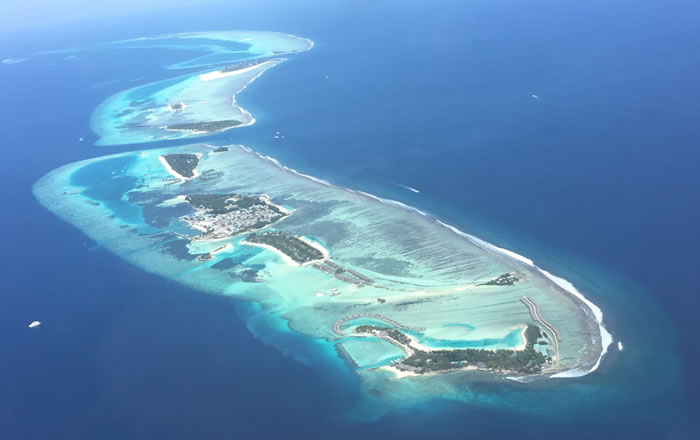 Day 1: Atmosphere Kanifushi
1. Dine at Just Veg
Just Veg is a pure vegetarian restaurant, the first in the Maldives, serving delightful vegetarian cuisine from the Mediterranean, Arabic and Indian regions. Even for the most carnivorous of palettes it is a taste sensation. There's no wonder it's been voted the Number 1 restaurant in the Maldives on TripAdvisor. You can't get much more accredited than that!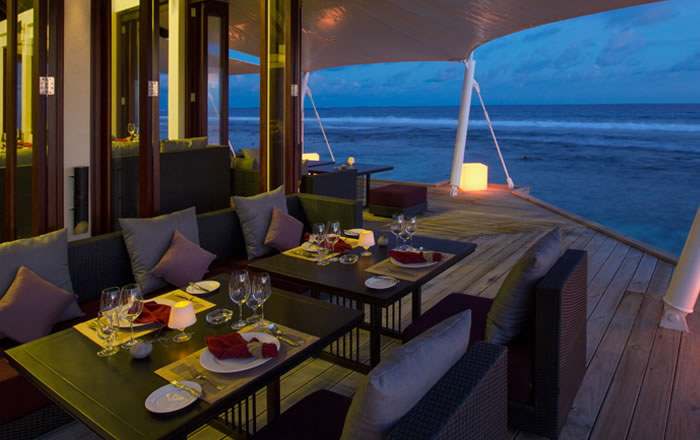 2. Barefoot it
Head to the sunset bar for an adults-only oasis where you're encouraged to leave your shoes at the door and enjoy the sandy floor as you take in a relaxed vibe with tasty treats and drinks served throughout the day.
Top Tip: There's an ice-cream bar that you can help yourself to whenever you fancy, the coconut ice cream is incredible!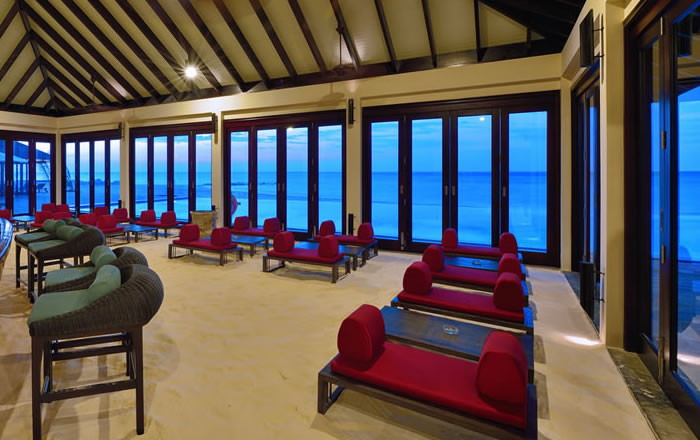 3. Look out for the handy refresh stations
Discover bird box-esque hatches dotted around the resort housing fridges full to the brim with beer and soft drinks. You're never far away from a tasty tipple at Atmosphere Kanifushi.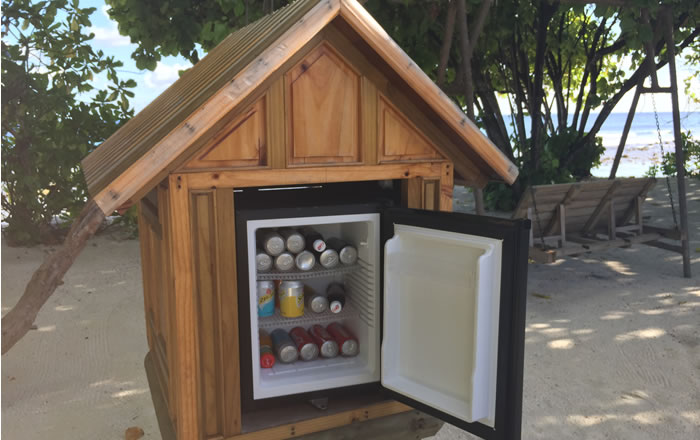 4. Enjoy lunch at Spice Buffet
Enjoy delicious cuisine at Spice Buffet with live food stations serving up fresh pasta, pizza and a plethora of other hot and cold dishes.
Top tip: Create your own pizza. Perfectly sized and topped with whatever you want, it's the best way to enjoy lunch.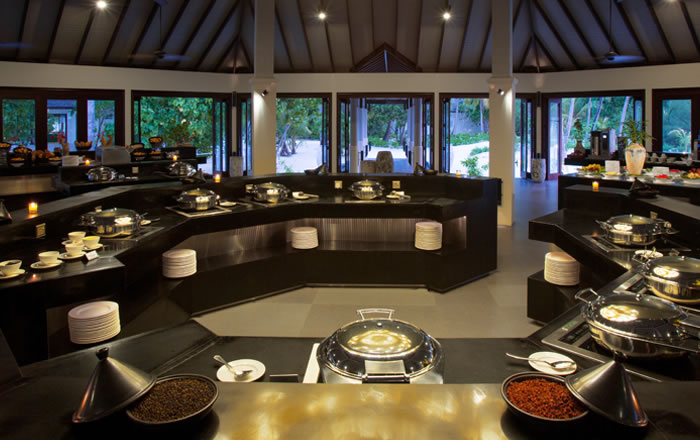 5. A step away from the beach
Every villa and suite at Atmosphere Kanifushi has direct access to the incredible white sands and warm turquoise waters of the beautiful beachfront. No matter which you room you choose, you're never far away from the famed Maldivian lagoon.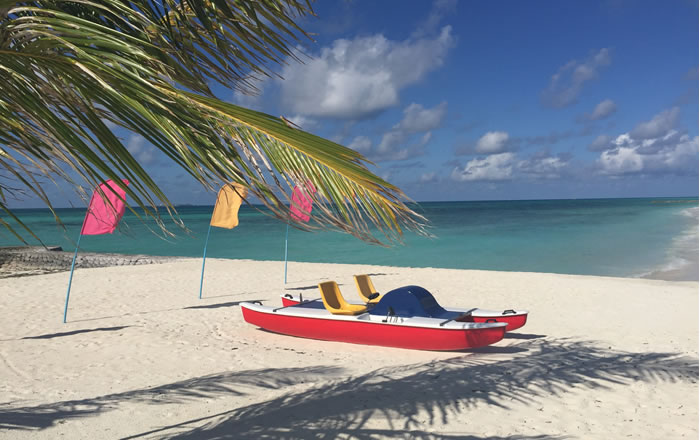 Stay tuned for the next instalment where I take on OBLU by Atmosphere at Helengeli.
Bonus Video Treat