Maldives: The Power of Fives – Day 2 OBLU by Atmosphere at Helengeli
Martyn returns with the second of his five-stop tour around the Maldives, this time it's incredible OBLU by Atmosphere at Helengeli
Martyn is back again with the second instalment of his incredible trip around the Maldives. This time he heads for OBLU by Atmosphere. Find out how he got on now… 
What's the good word Martyn?
Time for day 2! With Atmostphere Kanifushi under our belt, we head to OBLU by Atmosphere at Helengeli. Here's the low-down.
1. Dive right in
The Reef is at the heart of everything OBLU by Atmosphere has to offer. There's no surprise then that their coral waters are live-streamed for all to enjoy the second you step into reception. The reef is right on the beachfront and no matter what your level of under-water expertise, OBLU have you covered from free snorkelling equipment to great deals for official scuba diving. You just have to take a dip in this underwater paradise.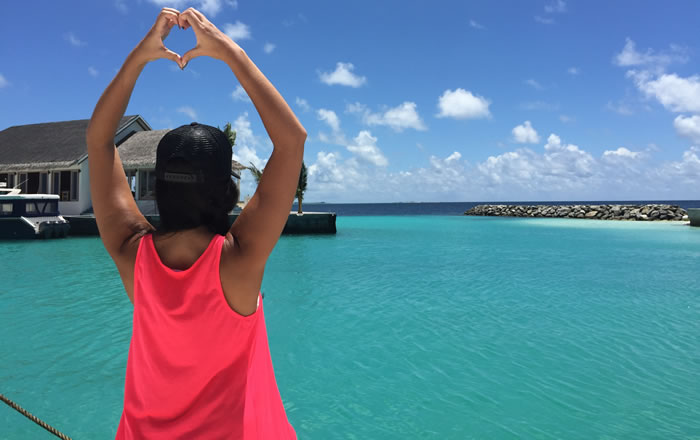 2. Eco-Friendly
OBLU by Amosphere at Helengeli is very economically friendly with a huge focus on giving back to the community and recycling where possible. There're no plastic bottles used anywhere in resort. Even the staff carry around individual flasks to stay hydrated while avoiding waste. Local artists are invited to design Christmas decorations and these artistic masterpieces are made entirely of recycled goods. That just scratches the surface of their environmentally friendly antics.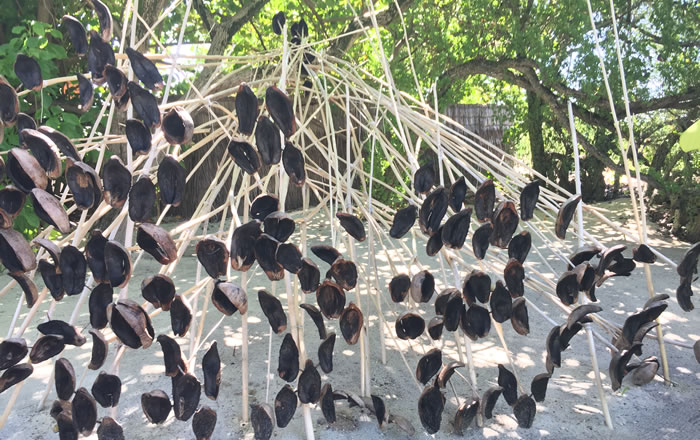 3. Food for you
There's a wide range of incredible food on offer at OBLU by Atmosphere at Helengeli, even for the most discerning of palettes. The most impressive feature of the dining experience is the focus on you. The chefs aims to impress. They actively get to know you and your tastes to build a personalised meal that fits your needs and requirements to deliver the very best plate each and every time.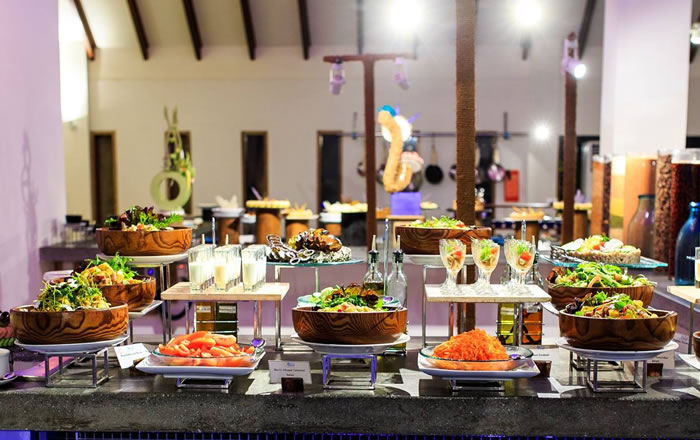 4. Relax
Most resorts in the Maldives are adorned with a sumptuous spa for you to take it down a notch. At OBLU by Atmosphere at Helengeli, the experts take it to the next level by inviting everyone for a free 15 minute welcome massage. Like everything else they do, the masseurs get to know you and deliver a personalised treatment based on exactly what suits you best. You even have access to the steam room free of charge for the duration of your stay. Just give the staff a heads-up and they will arrange for you to enjoy the facilities at your leisure.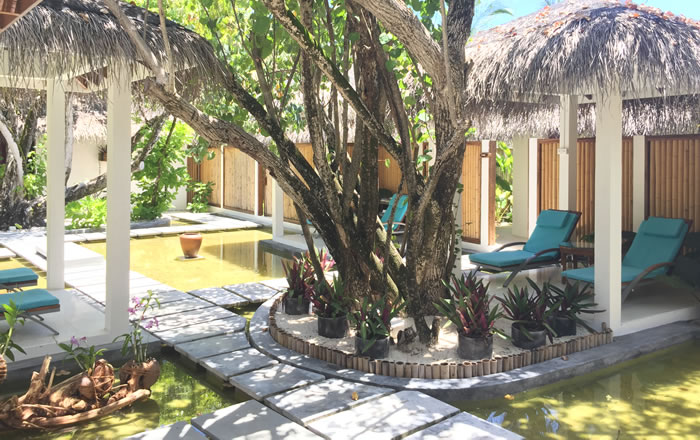 5. The proof is in the pudding
Having opened its doors less than a year ago, OBLU by Atmosphere at Helengeli has welcomed a number of returning Holidaymakers escaping up to 4 times already. If that isn't a testament to the resort and its incredible attention to detail, I don't know what is.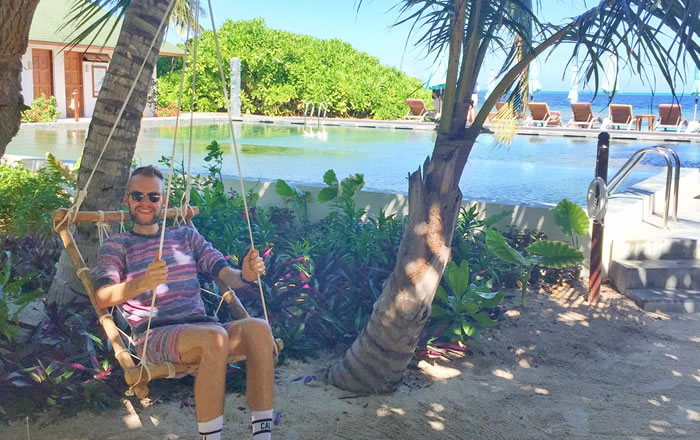 Keep your eyes peeled for day 3 where we head off to Meeru Island Resort & Spa.
Bonus Video Treat