Take an Instagram Tour of The Best Things to do in Mauritius
Allow us to harness the power of Instagram to showcase all the best things to do in Mauritius.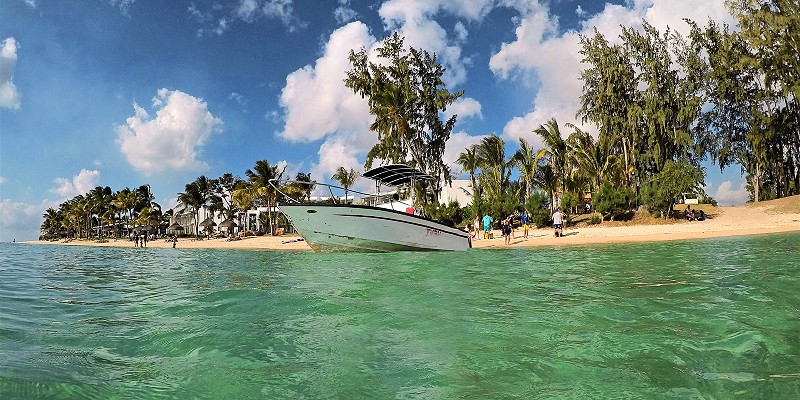 Maur than just an app
We believe, in this current climate, taking an Instagram tour of Mauritius will be good for your soul. After all, the famous app should be serving a wider purpose than just allowing us all to mindlessly scroll through Reels.
If used correctly, the popular media-sharing app can be utilised to achieve some first-rate escapism. It may even help you learn a little more about some incredible parts of the world.
Because of this flexibility we've decided to bring together an Instagram tour of Mauritius to demonstrate how the app can showcase everything you need to know about Mauritius, but also what you can get up to on this amazing island. So, let's get into it!
---
Port Louis
Take a day out from sunning yourself in Mauritius to visit the vibrant capital, Port Louis. With a smorgasbord of things to get up to it really is worth a day out.
Head to the central bazaar and grab some delicious snacks or cheap authentic souvenirs. Take the opportunity to drink in some culture at the Port Louis Theatre or slip down to Caudan Waterfront. A vibrant mix of trendy shops, restaurants and bars lie in wait.
---
Ile Aux Aigrettes
If Mauritius isn't small enough for you grab a boat trip to Ile Aux Aigrettes, a small islet off the southeast coast of Mauritius. Following terrible deforestation Ile Aux Aigrettes was turned into a national park in 1965. Intense conservation efforts as well as the reintroduction of rare indigenous species increased its intoxicating natural beauty.
Take an Ecotour and feast your eyes on colourful wildlife; from the pink pigeon, which is now famous in Mauritius, to giant tortoises.
---
Grand Baie
You can't take an Instagram tour of Mauritius without hitting Grand Baie. Beautiful Mauritian beaches contrast against vibrant bars and restaurants.
By day you'll find opulent resorts, fun water sports and plenty of other attractions. By night the bars come alive with a range of entertaining offerings.
---
Pamplemousses Botanical Gardens
Also known as the Sir Seewoosagur Ramgoolam Botanic Garden. Take some time out from beach hunting and tanning to relax in the beautiful gardens. Guided tours allow you to explore the exotic flora and fauna thriving in Mauritius. Clouds of stunning colours and sweet aromas create a heady mix to wow your senses.
---
Blue Bay Marine Park
Following on from the thrilling water sports of Grand Baie, you should explore Blue Bay Marine Park. An attractive area where coral reefs play host to a myriad of colourful marine life. Dive beneath the waves or go snorkelling to enjoy their kaleidoscopic company. Or stay above the surface and try your hand at a range of other aquatic activities.
---
Champs de Mars
Now for something completely different. Champs de Mars is a horse racecourse in Port Louis. Head there for a day out and see if you can back a winner during your time on the island.
---
Maheswarnath

Mandir
For a more authentic view of Mauritius the village of Triolet in Pamplemousses is perfect. A wonderfully quaint village which also plays host to the biggest Hindu temple in the country.
Maheswarnath Mandir (also known as Shivala Triolet) was built in 1819 with the incredible architecture you can still see today. The temple doesn't seem to draw many crowds either, so it's great for doing something a little touristy without the throngs around you killing the vibe.
---
Flic-en-Flac
Another extremely famous area on the west coast of Mauritius. Flic-en-Flac is home to the longest stretch of powder white-sand beach on the island.
In addition, there's quiet fishing village tucked away from the coastline which is studded with charming shops & restaurants. The local market is perfect for grabbing some authentic souvenirs and Flic-en-Flac's ideal submarine conditions mean diving is popular here too. Snake Reef lies just off-shore and is a draw for divers the world over.
---
Le Morne Brabant
One of two UNESCO World Heritage sites you have to check out in Mauritius. Le Morne Brabant forms the most dramatic end to the landscape in the southwest of the country. Trek up to the top and be treated unrivalled views of the sparkling ocean and inland Mauritius.
---
Aapravasi Ghant
Following the abolition of slavery in the 19th century Aapravasi Ghat was the first British Government immigration depot to act as a landing point for indentured labourers in 1834. The remains of this colonial site still stand as another UNESCO protected site.
---
Black River Gorges National Park
Breath-taking beauty is in abundance at this national park. Comprised of over 6,000 hectares of indigenous forest, Black River Gorge is a truly memorable day out. Hike through the plethora of tropical sub-climates which exist in the national park. From humid rainforests through to marshy heaths and dryer lower lands. Keep your eyes peeled for an abundance of diverse nature as you go.
---
Chamarel
Discover a natural phenomenon in Chameral – multi-coloured soil. That's right: reds, blues, greens and yellows make up some of the colours in this kaleidoscopic clay. Eroding volcanic ash gives the earth its colourful hue. We promise you'll never find more interesting dirt.
Although, Chamarel is not just about having soil that wouldn't look out of place in a Pride parade. Discover majestic waterfalls, a tortoise park and even a café selling coffee grown right there in Chamarel – the only coffee to be produced in Mauritius. Mind blown!
---
Mahebourg
Large areas of southern Mauritius are beach-less. As a result the towns and villages therein have remained relatively untouched by the reach of tourism. Explore and learn all about everyday island life with a tour of Mahebourg. The local market is the ideal place to pick up some authentic arts and crafts. You can also sample some delicious seafood as fresh as you're likely to get anywhere in the country.
---
Taking an Instagram tour of Mauritius is a great way to satiate your lockdown wanderlust.
We can't head off and experience the beaches first hand at the moment. However, that doesn't mean we can't use the amazing tools at our disposal to escape this quarantine drudgery.
Get more info about this incredible destination by checking out our guide to all you need to know about Mauritius. Or Take our quiz and find out whether you're more Mauritius or Maldives now.