39 Pieces Of Street Art In Port Louis That Will Blow Your Mind
You may not know this, but there's a heap of dazzling street art in Port Louis that will leave your jaw on the floor.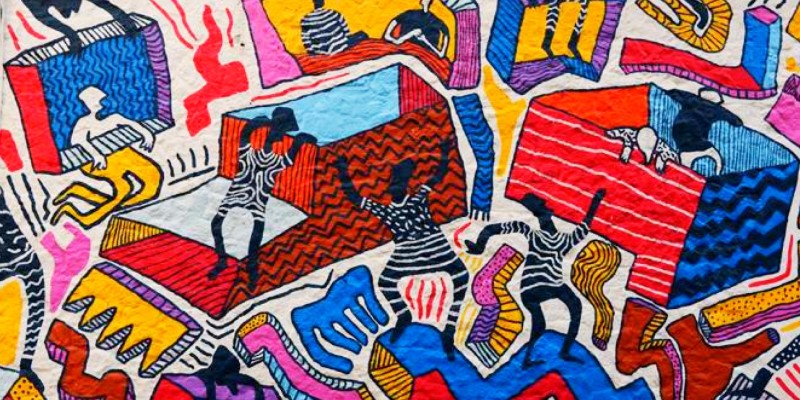 Street art on the rise 
We promise, the street art in Port Louis is unlike anything you've ever seen before, and these 39 examples will prove it.
Far from the "[insert name] woz 'ere" messages you often see scrawled on railway bridges in the UK. These works of urban art in Port Louis are mind-blowing. But where did they come from? And, above all, why aren't they vilified by the government?
Street art is now coming through as a super-trendy addition to many areas across the world. Contemporary regions of the UK like Manchester's Northern Quarter, London's Soho and Shoreditch, and Easton in Bristol have all welcomed colourful iconography on to their urban landscapes. Now it seems Mauritius are blazing a trendy trail in the Indian Ocean.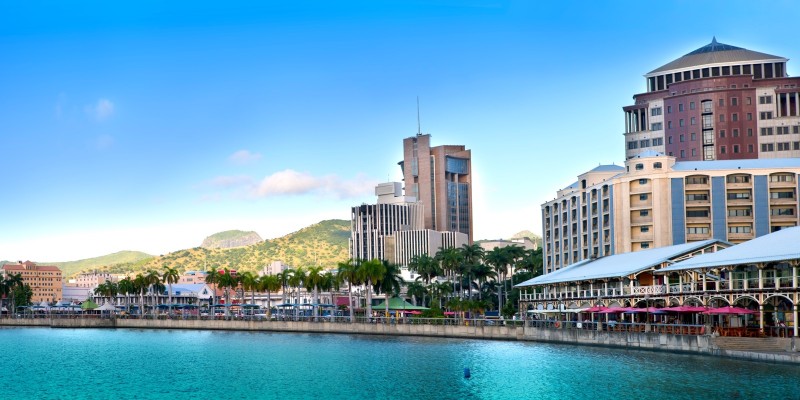 ---
Porlwi
Refreshingly, the Mauritian government have embraced the works and have even commissioned artists to add murals all over the city.  
In fact, the Porlwi by Light Festival is a celebration of contemporary arts, held every December in the Mauritian capital. There's music, dancing, and,  artworks happening across the city. All with the aim of celebrating the culture, heritage, and nature of Mauritius.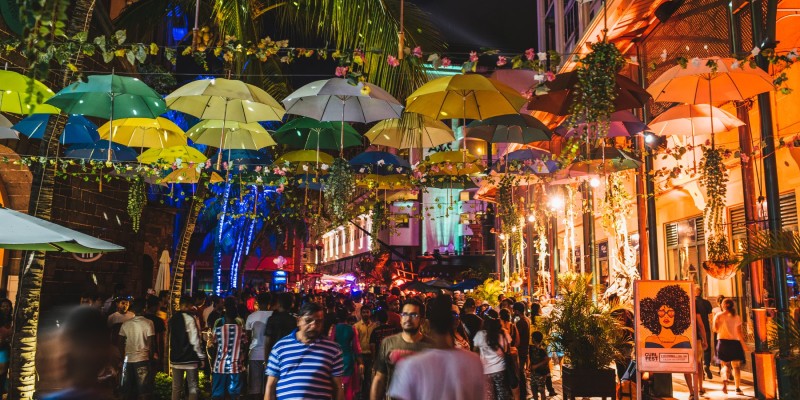 For example portraits in Port Louis capture shots of Mauritius's vibrant wildlife and the relationship we have with nature. Above all the pieces inject life into tired urban scenes which helps attract tourists to the area.
After years of the festival kaleidoscopic murals now adorn many walls, streets, and run-down buildings in the city. Rather than allowing the old brickwork to drag the city down, the government have used awesome artists' work to transform the structures into dazzling installations.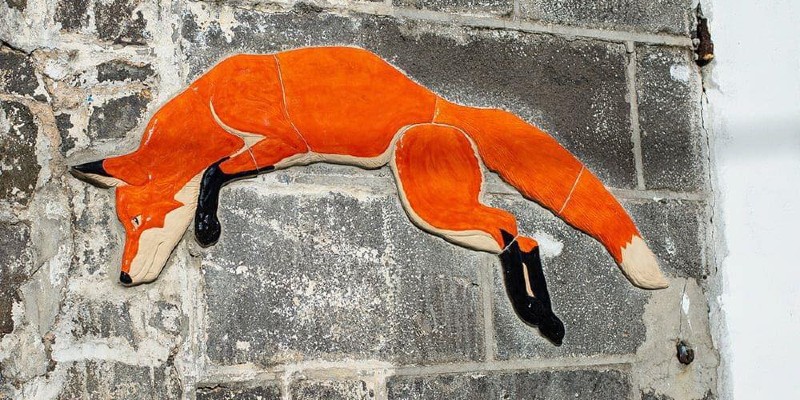 ---
Let's see some amazing street art!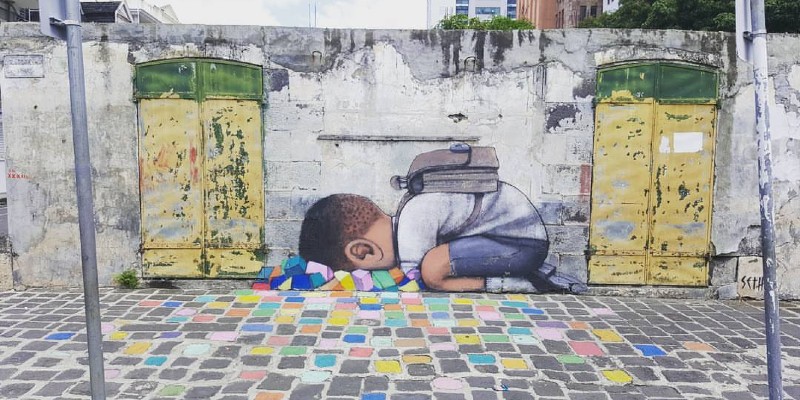 ---
Devid.Art
uses bold black lines to emphasise his work
---
The Voluptuous Woman is another piece of iconic street art in Port Louis by Floe
---
Check out this awesome piece by
Daphnedoomun
---
Check out these stunning works by
Armand Gachet
livening up cold and decrepid sites.
---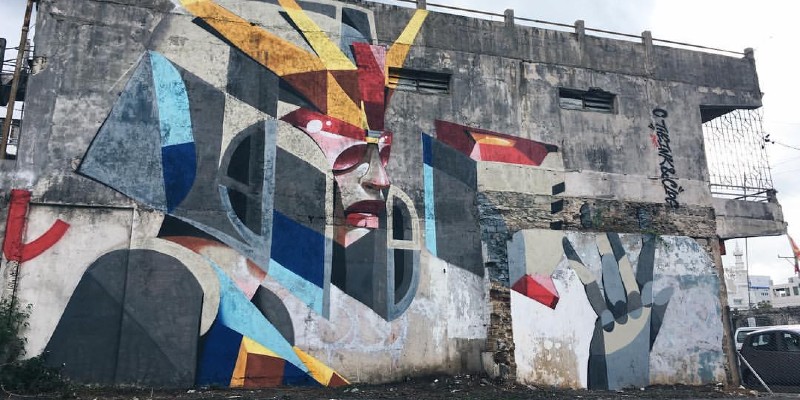 ---
This stunning piece by
Andrea Wan
works on the delicate balance between humans and nature, and the beauty within that relationship.
---
Alternatively to the nature-inspired pieces, David La Gesse and Falkland Artist
prefer to look towards cultural influences on Mauritius from Africa, Europe and Asia. 
---
Bault
has created some wonderfully eye-catching pieces for Porlwi
---
Brian Lamoureux
has a unique style of utlising colour and lines to create show-stopping works 
---
Calligraphic artist
Vincent Box
detailed this incredible dodo mural. The dodo was prolific on the island until its extinction.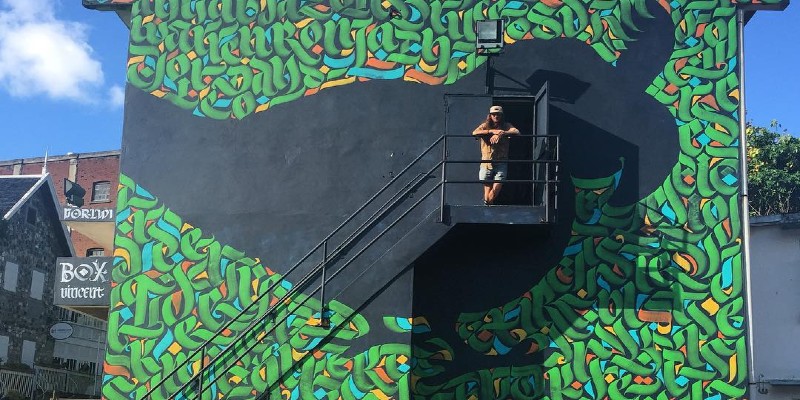 ---
While we're talking about staggering detail we can't help but mention

Evan Sohun. 
---
In addition to those natural themes of Sohun's work,
Shelvi Art
created this aquatic wonder to liven up a local street
---
Fred Boulon
is another incredible artist using natural Mauritius to inspire his Porlwi piece
---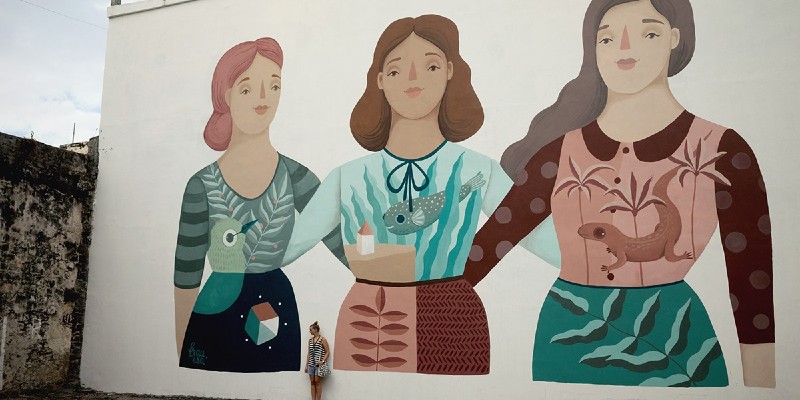 ---
Likewise,

Joanna Le Gesse

also
infused her work with the stunning beauty of nature
---
Anoushachaos
incorporated stunning colours and topical messaging into her statement pieces
---
Chinatown
Manga has played a huge role in the street art in Port Louis, especially over in Chinatown with amazing artists likeJaybrushstrokes and Urmila Narsiah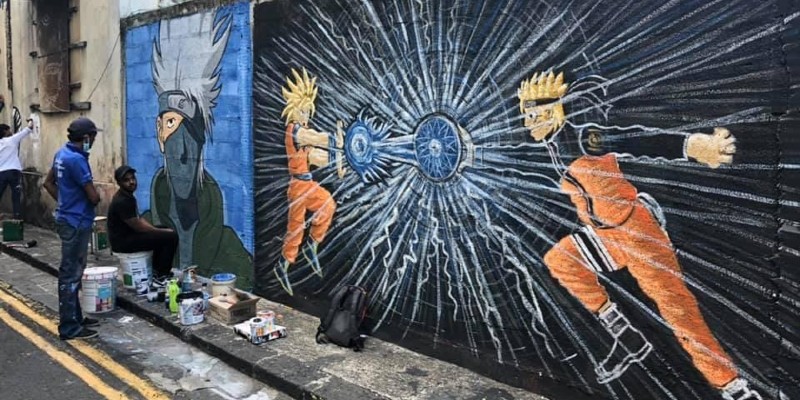 ---
---
The amazing
Nitish Chendrapaty-Appadoo
has created some incredible Eastern inspired works.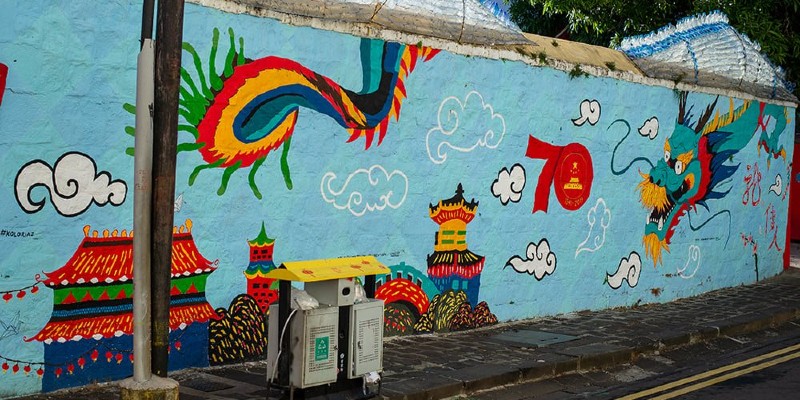 ---
More from Chinatown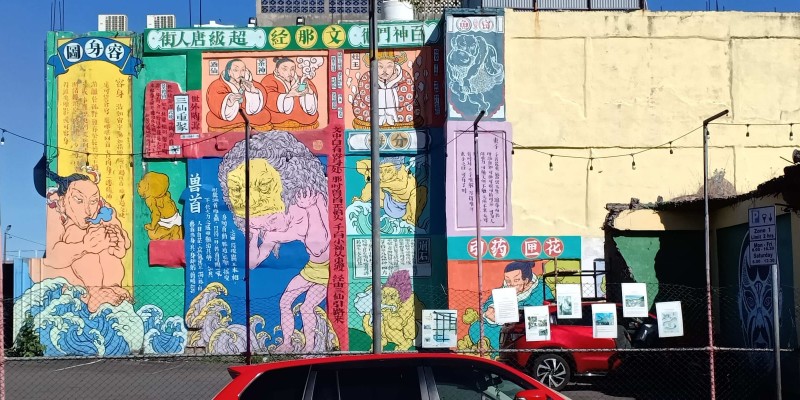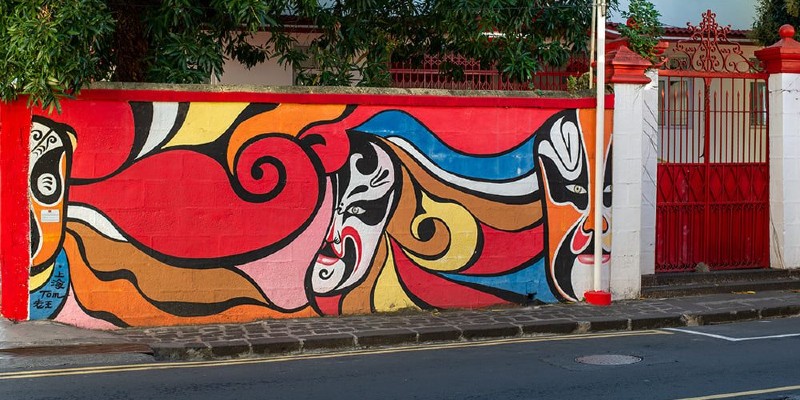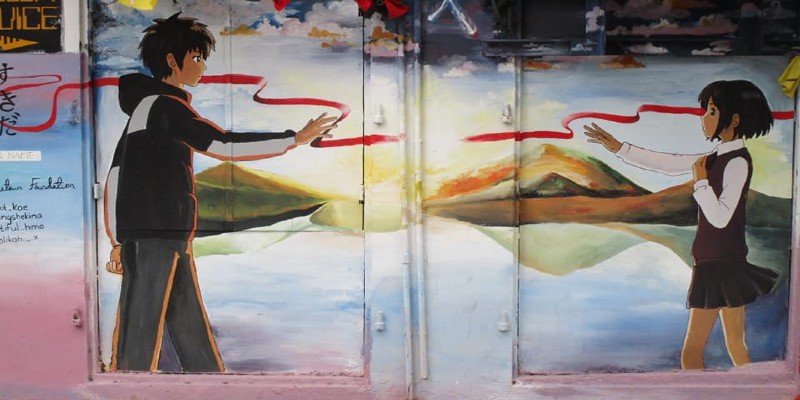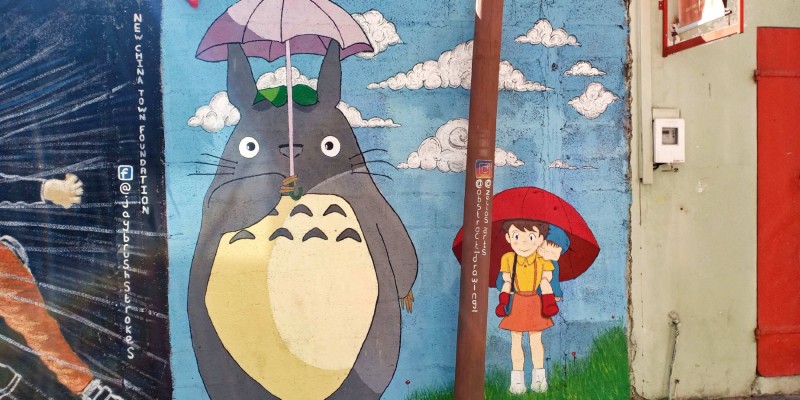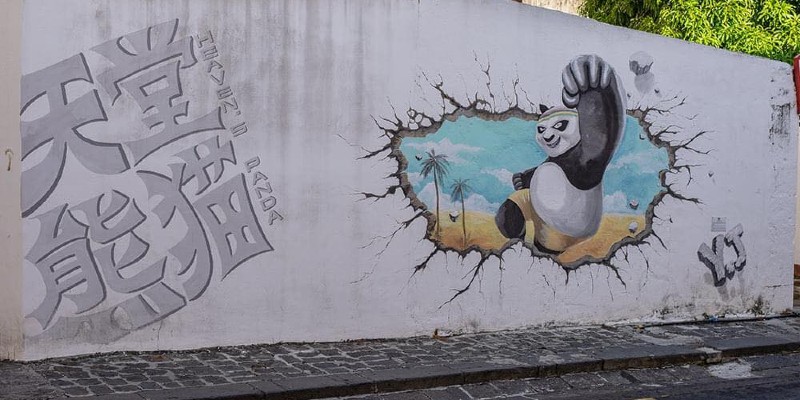 ---
Take a tour of the Street Art 
---
Can't get enough of Mautritius?
As you can tell from all this amazing artwork, this island is full of excitement.
But there's even more to see here than just beaches and murals. Click the button below and you'll be able to click through another eye-popping array of images from Mauritius.
However these ones will focus on the people and natural beauty of the place. After that we're sure you'll be ready to get booked up. Ready to start exploring this amazing island for yourself.