10 Incredible TikTok Travel Accounts Everyone Should Know About
You should definitely be following these 10 TikTok travel accounts if you love staring at beautiful places.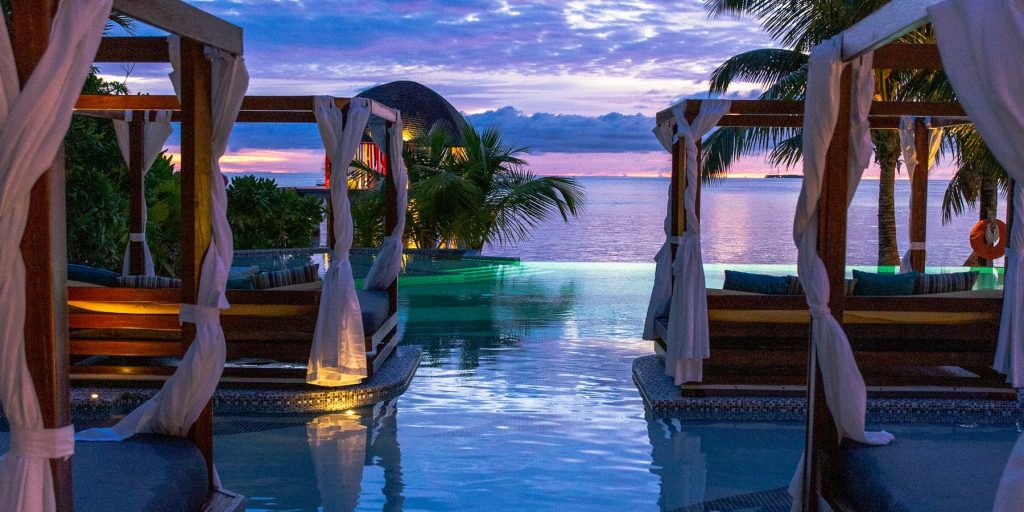 TikTok for the masses
If you've got the famous app you have to be following these eye-popping Indian Ocean TikTok travel accounts.
As we're getting ready to come out of lockdown and planning our next trip. Who would've thought TikTok would be able to give us all the travel inspo we need?
These accounts will definitely get your feet itching and your hands reaching for your passport.
---
Benjamin is living the life we all want to be living! We're getting our snorkels ready.
Dolphink we can believe what we're seeing 😆🐬
---
If only it was this easy… 😫
---
Anyone fancy converting a van and going travelling like Laura and Nicolas? 🙋‍♂️🙋‍♀️
---
Pasta and champagne on the beach?
Just when we thought a trip to The Maldives could get any better!
---
We're just wondering when our Sundays will look like this… Will showcases the best spots for an adventure in Mauritius!
Boats… beers… bliss
---
Looks like the Maldives is loving its life on TikTok, it treated Terence and Karen to all the colours on this video. 🌅
---
This account shows you around the most beautiful islands in Thailand, what more could you want?
---
We don't care whether this is Bali or the Maldives. It's a definite YES from us…
---
We haven't forgotten about you Egypt. This is the perfect account for explorers with wanderlust.
---
We are so ready for this type of excitement!
---
We're on TikTok by the way
We thought now was the best time to tell you…
That's right, we've succommed to the insatiable force and got ourselves a Blue Bay TiTok account.
Click the button below and we'll treat you to more amazing vids like these. In addition, we'll also bring you some holiday hacks, resort details, and, of course, all the latest amazing offers.