Seychelles Travel Guide: Everything You Need to Know Before You Go.
Check out our Seychelles Travel Guide and find out where to go the next time you journey to the sparkling archipelago.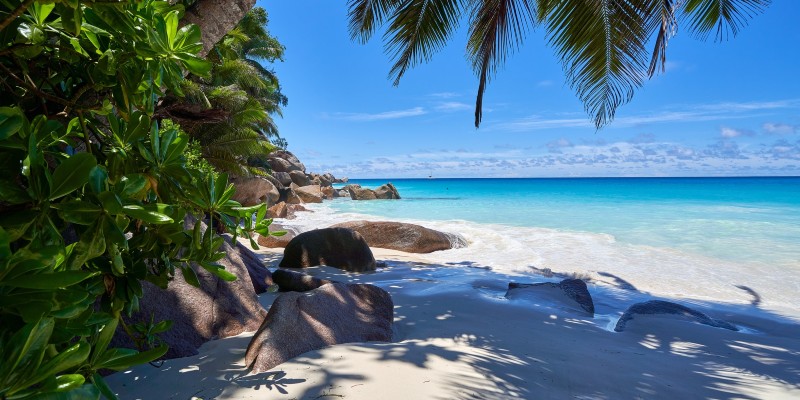 It's one of the most incredible beach destinations in the world. But our Seychelles Travel Guide will show you, there's more to this batch of islands than meets the eye.
We want to take you on a journey across this special, 115 island strong, archipelago and showcase all its amazing sights and sounds. Yes, we'll talk about the shimmering beaches, but we'll also take a look at the other attractions.
From the mountains to the Indian Ocean and from rare birds to giant tortoises. There's plenty to see and do in the Seychelles.
Now, let's get into our Seychelles Travel Guide and allow us to elaborate.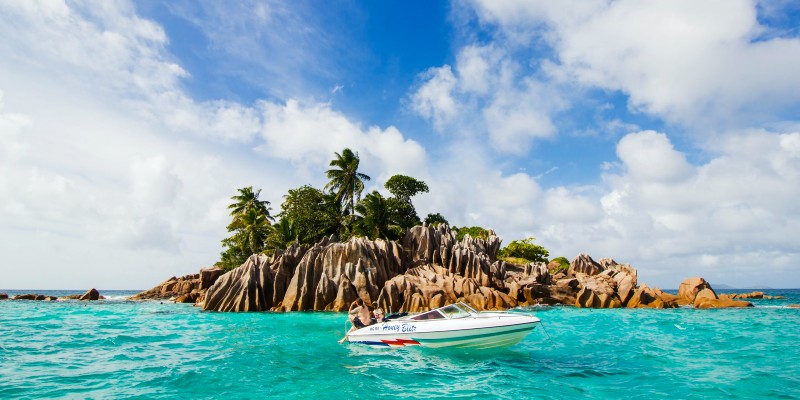 ---
Seychelles at a glance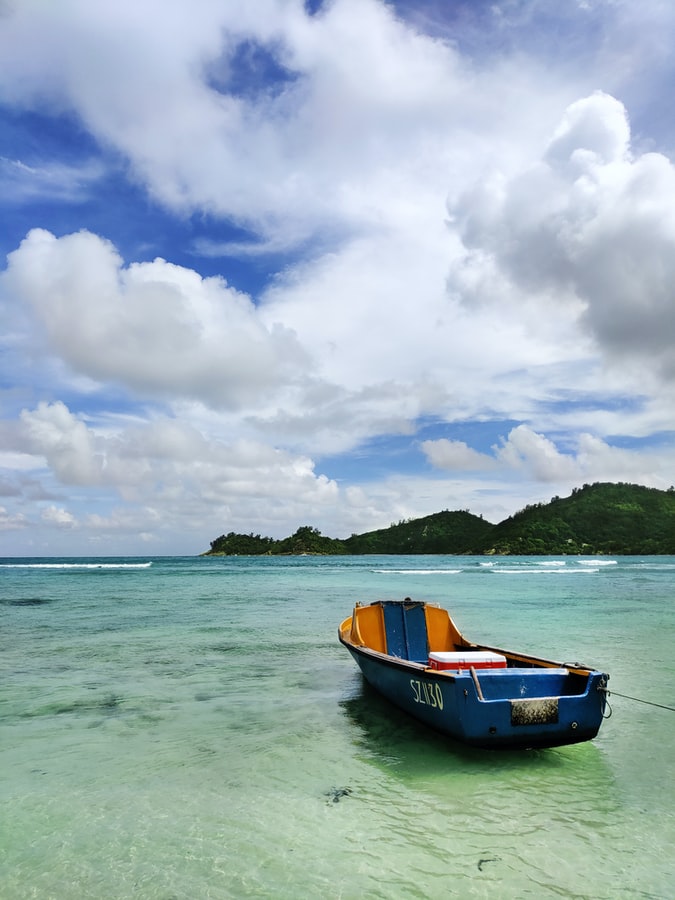 Best time to travel to the Seychelles: April, May, October and November
Capital: Victoria
Size: 458km2
Currency: Seychelles Rupee
Main Language: Creole (but English & French are widely spoken)
Flight time: Approx 9 hours
Time difference: GMT +4
---
What are some interesting things about the Seychelles?
Food
As you would imagine from a collection of paradise islands just off Africa, with influences from everywhere including British, French, Spanish, African and Asian cuisine. The food in the Seychelles is just as vibrant as the country.
Seafood, curries, and vivacious fruit and vegetables all combine to create creole inspired unique cuisine to tingle your taste buds. Because of the country's links to places like India, curries are a main stay on menus across the 115-island archipelago.
Other delicacies in Seychellois cuisine include coconut curry, saffron rice, as well as ingredients like shark, breadfruit, and mango.
With cuisine so vibrant it's little wonder that the Seychelles has produced some incredible chefs. One such talent is Christelle Verheyden. Her restaurant La Grande Maison in Takamaka Bay is one of, if not THE, best in the country.
Pulling guests from across the world to grab a seat at her dining table, top chef and sommelier, Christelle showcases stunning creole cuisine at Le Grande Maison. Placing organic Seychelles ingredients on a pedestal, classic creole dishes like bouillabaisse and, of course, seafood are never off the menu. If you get a chance to explore the country on your visit you need to check out Christelle's place.
Culture
The culture of the Seychelles is as mixed and exciting as the menus. Those vibrant influences from Europe, Asia, and Africa come to the fore again in a vivid kaleidoscope of colourful artwork, fashion, and music. That melting pot culture has also stretched as far as religions with Christians, Muslims, Hindus, and local belief systems blending harmoniously.
It's this congenial approach to life in the Seychelles which has ensured the people here are warm and inviting. Conversational good humour follows you everywhere, as will the music.
Derived from African drums with some Caribbean flair infused, Seychellois music is designed to uplift. Expect to see some traditional Séga and Moutia dances when the music really starts to kick in.  
While many know the archipelago as being heaven on earth, it's already clear to see there's more to the scene here than just sunny skies and azure seas.  
Diving
Another reason people flock to the Seychelles is for the incredible diving conditions. Home to some of the best dive sites in the world, the underwater areas of this incredible archipelago are just as interesting as those above the surface. 
But let's take a deeper *ahem* 'dive' into why the Seychelles enjoys such good conditions. 
One reason is it's positioning. Nestled between Africa and the Maldives, the Seychelles is perfectly placed to host a miasma of different submarine creatures in its crystalline water.  
The critters you come across will vary depending on when you time your visit. However, the great thing is, you'll never be disappointed at the sights. Scuba Travel believe the best times for diving in the Seychelles to be May, October or November when sharks and manta rays are prevalent. Although from May to September the cooler monsoon conditions bring whale sharks to the area too.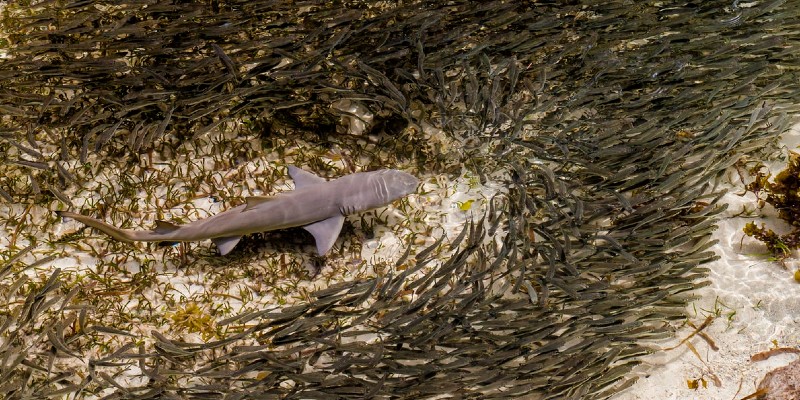 In addition to being well-placed, the sheltered waters around the inner islands are easy to negotiate. Making the Seychelles a decent option for novice divers as well as more experienced ones.
More advanced submarine explorers should head for the outer islands like Aldabra and Alphonse. Conditions here are more challenging but the rewards are rich. Aldabra Group is home to one of the leading dive sites in the world.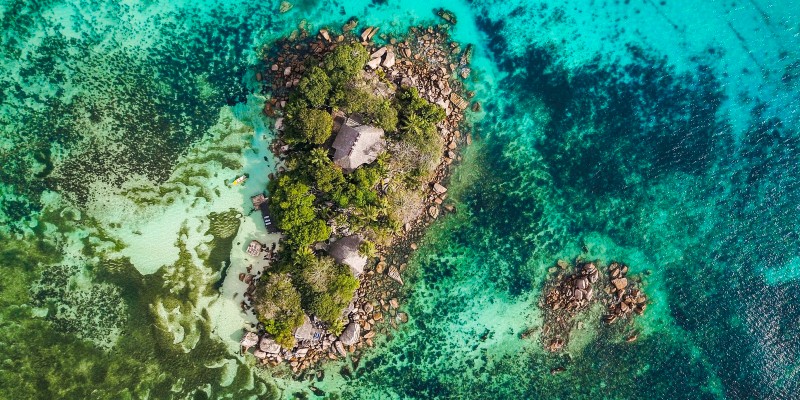 ---
Where should I go in the Seychelles?
You may be forgiven for thinking that anywhere you go in the Seychelles will be incredible, and that is true in some ways. However, if you're heading for the archipelago for the holiday of a lifetime (which most people do) then the inner islands are best.
As we said at the beginning, the Seychelles are made up of 115 islands. These atolls are split into 'inner' and 'outer' collections. The popular tourist hotspots can all be found in the inner sanctum, but nature enthusiasts from across the world are also drawn to the less inhabited outer ring.
But, there's no reason why you can't have your base on the inner ring then head out on some incredible excursions to explore the outer area. So, what are the best places to see in these circles?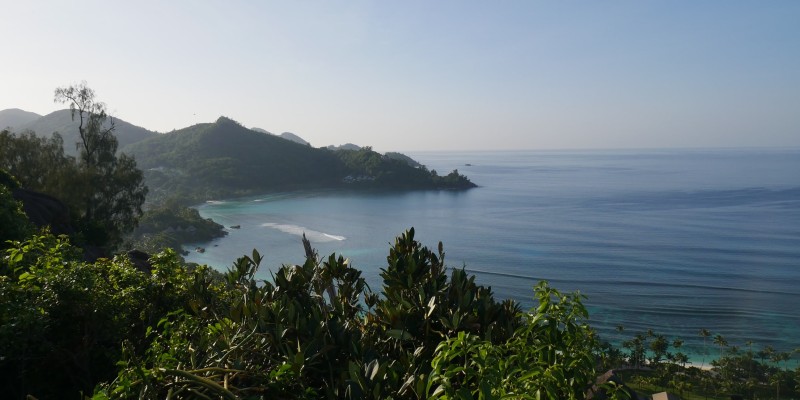 Inner Islands
Mahé

 
Mahé is the largest island in the archipelago. But don't be fooled, it may be the largest but it's still only 28km long by just 8km wide. 
Although it's small there's still plenty of fun packed into Mahé. Whether you're staying on the island or just day-tripping we'd recommend hiring a car and exploring the length and breadth of the place.
With beaches, bars, restaurants, and even a National Park there's so much to see and do as you drive through.  

Check out our blog on the best things to do in Mahé if you are planning a trip to this beautiful island.
Victoria
Moving around Mahé you'll come across some unforgettable places.
First and foremost we have to talk about the best things to do in Victoria. As the capital of the Seychelles, Victoria is home to a third of the country's population as well as some amazing sites.
Some of our favourites are the Market place, the natural history museum, and Arul Mihu Navasakthi Vinayagar Temple – the only Hindu temple in the Seychelles. In addition, Victoria's botanical gardens are special treat, featuring a spice grove and mini rainforest there's lot's to see and do.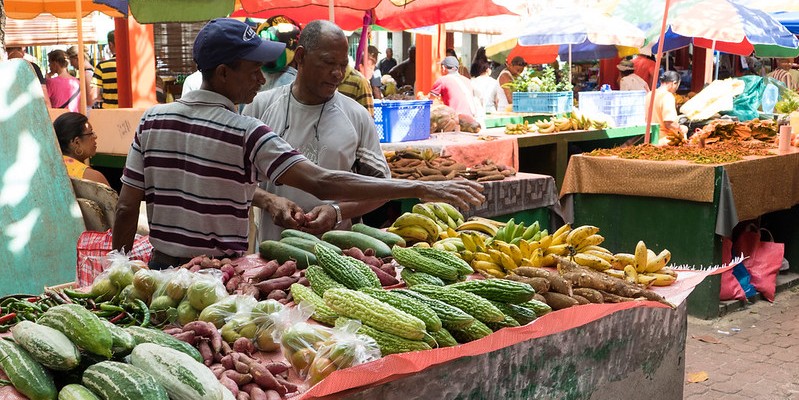 Morne Seychellois National Park
If you can pull yourself away from Victoria you should definitely head across to Mahé's west coast and the Morne Seychellois National Park.
Swallowing up 20% of Mahé's landmass with lush green forest, Morne Seychelles is home to the nation's highest peak (Morne Seychllois) as well as a plethora of fun activities. From mangrove forests to verdant walking trails you can have a completely different experience here to the rest of the island.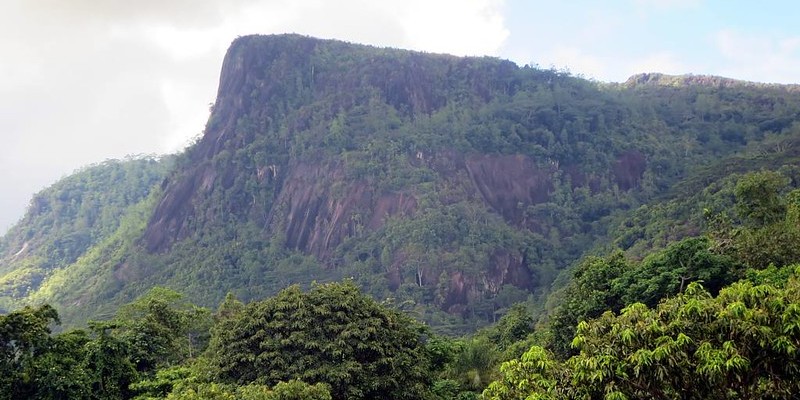 Beau Vallon
While most of the island lies to the south of Morne Seychellois, it's definitely worth just nipping further north as you'll be super close to Beau Vallon. Beau Vallon is one of the most famous beaches in the Seychelles. Although, because it's such a large stretch of sand, there's always space to pull up a lounger. Grab a refreshment from one of the local coconut vendors and chill out.
The Fisherman's Cove Resort, offers you the chance to make Beau Vallon your base for a break in the Seychelles. Imagine having this awesome beach as your back garden!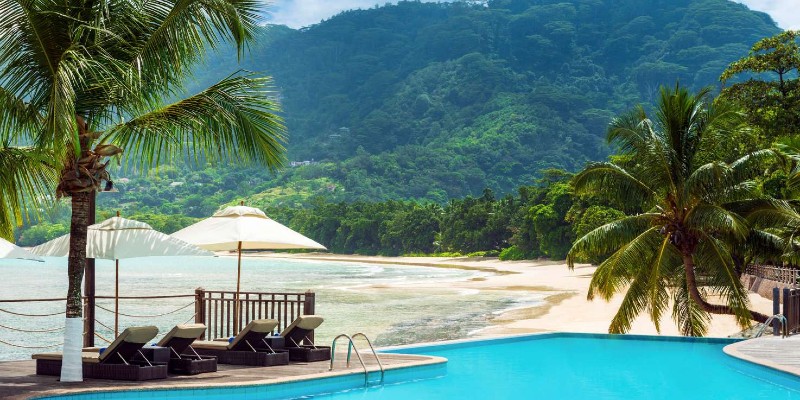 Takamaka Rum Distillery
As you make your way south through the rest of Mahé you'll eventually run into another really interesting spot – Takamaka Rum Distillery.
We'd recommend getting to the distillery for either 11am or 1pm as you'll be able to hop one of the super interesting tours. But, this is the Seychelles and there's so much to see and do, so don't panic if you don't make it in time. You can still take a wonder around the medicine gardens and get your hands on some of the finished product in the gift shop.
Part of a 200-year-old plantation which previously dealt in coconut oil and the like, Takamaka is now a thriving rum distillery supplying venues across the world.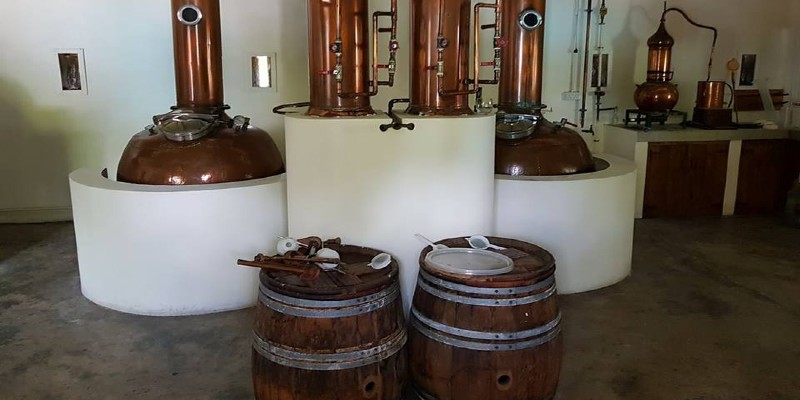 Praslin
That's enough about Mahé now. On to the next island, Praslin. We should probably mention, travelling between the islands is pretty simple. There are speedboats or seaplanes which will take you on to each island. But enough housekeeping, let's talk Praslin.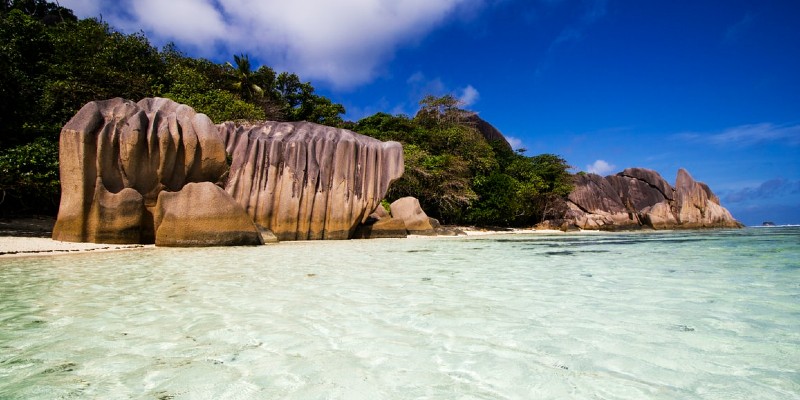 The second largest island in the archipelago it's also one of the most visited. A combination of white-sand beaches, azure seas, and lush green forests mean there's plenty to get up to in Praslin.
Beaches like Anse Lazio, Anse La Blague, and Anse Volbert will leave your jaw on the floor. In fact, the former of those three stretches of sand regularly places many 'best beaches in the world' lists.
But there's more to the Seychelles than just beaches, beaches, and more beaches. If you want to check out somewhere a little different, the Vallée de Mai and Fond Ferdinand Nature Reserves are perfect for getting to know more about the stunning flora and fauna in Praslin.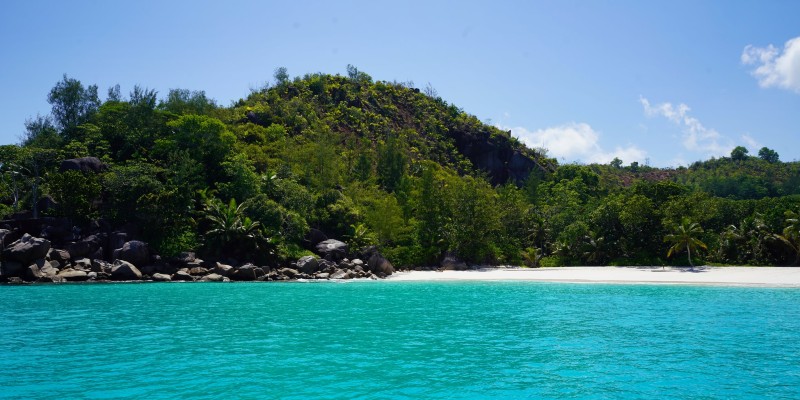 ---
Quick Fact:
Vallée de Mai is one of two UNESCO World Heritage Sites in the Seychelles and is also known as the Garden of Eden. The other UNESCO site? That's Aldabra, but more about that later.
---
La Digue
If all that stunning nature is a piece of you, then La Digue is the island for you.
The island itself is tiny and easily walkable in an hour. But what an hour it will be. Rammed with all the natural beauty of the Seychelles and, of course, the odd incredible white-sand beach thrown in there for good measure too. La Digue is also the best atoll for spying some hidden beaches, so keep your eyes peeled for a secluded beauty spot.
If you don't fancy walking, how about getting an oxcart tour. You'll be wheeled around all the best spots.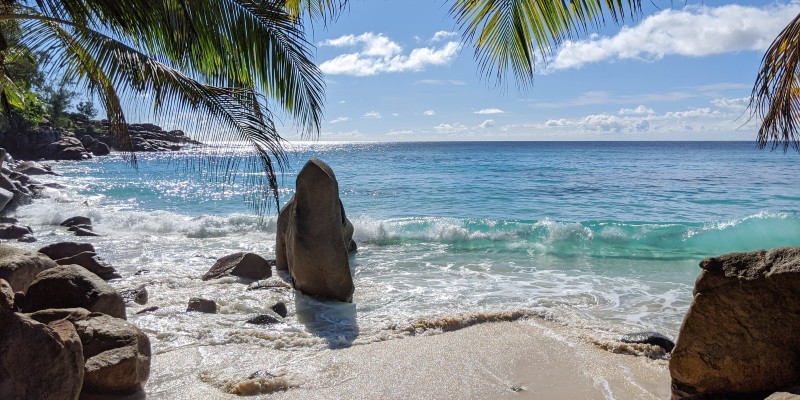 ---
Outer Islands
In terms of the outer islands, there's really only one place we need talk about, Aldabra.
The second of those two UNESCO sites in the Seychelles. Aldabra is the world's second-largest coral atoll. Located in the Aldabra Group of islands around 1,000km southwest of Victoria, this atoll is a place of astounding natural beauty.
As we mentioned earlier, Aldabra is a hit with the diving community. Accounting for one third of the Seychelles' landmass the atoll is actually uninhabited, apart from the warden and staff of the research station. A huge lagoon offers near perfect conditions for getting beneath the surface of the Indian Ocean.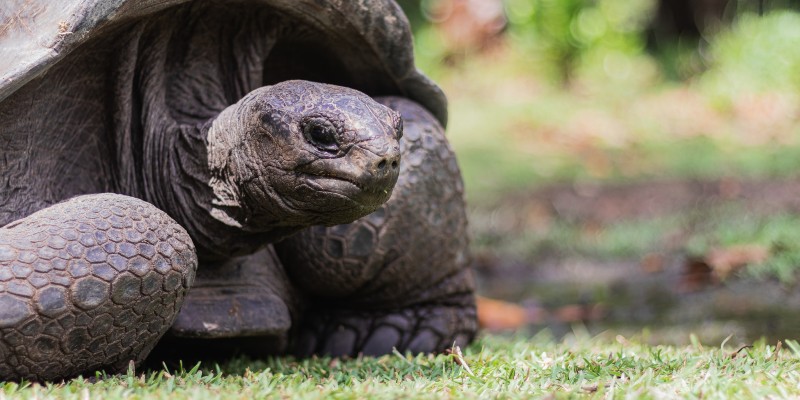 Away from the lagoon, Aldabra is also home to the largest number of giant tortoises found anywhere in the world. In addition, you twitchers will be encouraged to hear the atoll also offers fleeting glimpses of a plethora of ornithological treasures, including some super-rare sea and land birds.
---
What's next?
We think you'll agree that the Seychelles sound as impressive as they look on all those incredible snaps you've seen littered across the internet. But we also think you'll now appreciate there's more to do here than just lie down in the sun.