Have a Jewel of a Time at Maritim Crystals Mauritius
Our love for Mauritius is profound. There is truly nowhere like it! And if you needed another reason to visit, our newest resort will have you reaching for your passport in no time.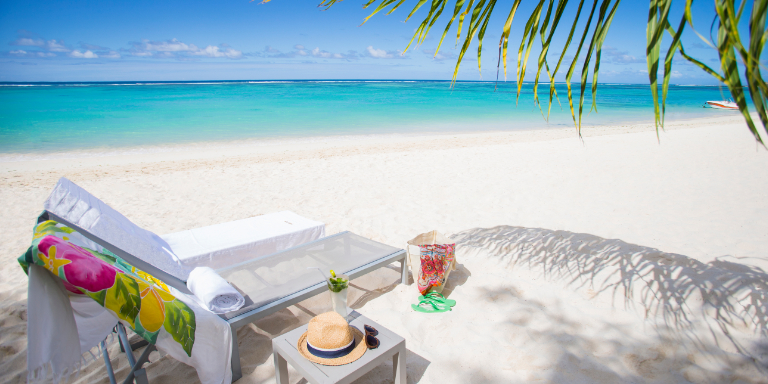 Discover the shimmering beauty of the palm-studded grounds to the contemporary and luxury accommodation. The fabulous 4-star resort also provides a fantastic base for discovering the eastern coast of Mauritius – or soaking up the sunshine from your lounger if you wish.
Keep reading, and let us reveal how to have a jewel of a time when visiting Maritim Crystals Beach Hotel, Mauritius.
---
Finely appointed accommodation
Firstly, let us tell you about the accommodation. These spacious rooms and suites will leave you lavished in luxury while you kick back in paradise. Inspired by the sugar cane (and sugar cane plantations), you get a feel for the craftsmanship of Mauritius with a subtle nod to the nation's history.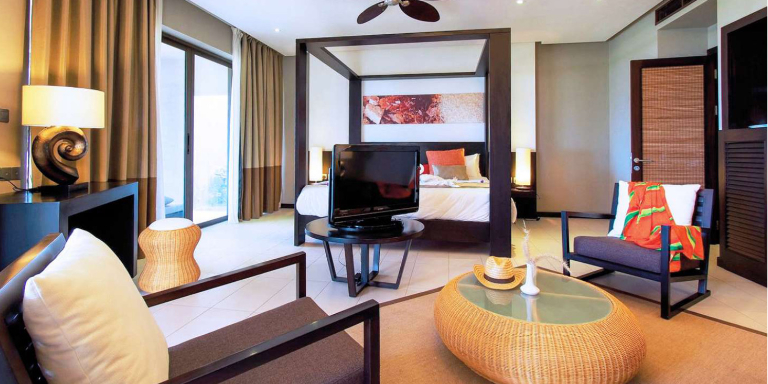 Book your stay today and receive a *30% discount on spa treatments, All-Inclusive Plus benefits, and a fruit platter on arrivals. You've earned it!
---
Next stop, dining delights
A world of culinary crafting awaits at Maritim Crystals Mauritius, showcasing local cuisine through to à la carte favourites you can be sure of a hearty meal each day.
The flagship restaurant Le Fernery showcases a range of dining delights served buffet format, themed evening meals and live cooking stations. Whereas restaurants Villbague, Bellevue & Les Quartre Cocos each present a different cuisine ranging from French, Asian & Grill.
---
Quench your thirst
After your evening meal, head over to the main bar for a refreshing beverage, the Icery Bar provides all the cocktails in a contemporary and communal setting in the resort courtyard.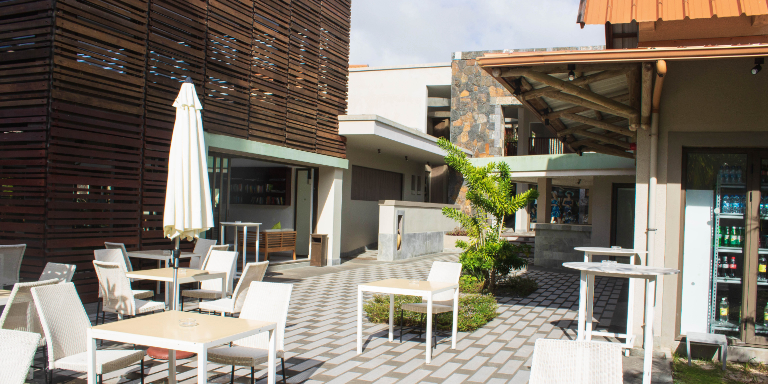 And if you prefer your own company, fear not – You won't need to leave the comfort of your sunlounger with the dedicated beach & poolside snack service. Providing nibbles and drinks to your heart's content, and a great way to bag the best spot on the beach!
Apart from the outstanding accommodation, service and eateries, Maritim Crystals Beach Hotel sits in a prime location to discover the wonder of the island. Keep reading to reveal the splendour of your surroundings.
---
Welcome to the island
Belle Mare
Located along the most beautiful stretch of coastline in the region, the beach at Belle Mare boasts pristine powder-white sands and a crystal-clear ocean. Perfect for water sports, this beach is the best-kept secret of Mauritius. The stretch of coastline between Maritim Crystals Beach Hotel and Belle Mare beach is only a short stroll and a great way to explore the local area.
Île aux Cerfs
If you fancy exploring further afield, an epic way to spend your time on the East Coast would be a trip to the famous Île aux Cerfs. Also known as the "deer island", this picturesque paradise provides backdrops and lagoons like no other. You can be sure this uninhabited island is one of the best photo spots around. Île aux Cerfs also boasts a wide range of restaurants, leisurely activities and more.
Port Louis
Although the capital is on the other side of the island, just under an hours drive to Port Louis is well worth it! Providing an assortment of restaurants, cultural sites, and handicrafts from the central market, this bustling city is a fantastic option for a memorable day out.
For an all-encompassing guide to the island, read our Mauritius Travel Guide to learn more.
---
Back to the resort
Fun for all the family
With dedicated facilities including an outdoor pool and games room, Maritim Crystals Beach Hotel is a fantastic choice for all the family with the Ti Dodo Kid's Club, providing a fun-filled holiday for your little explorers.
There is also a range of activities for teens with recreation that includes paddle boarding, beach volleyball and organised parties.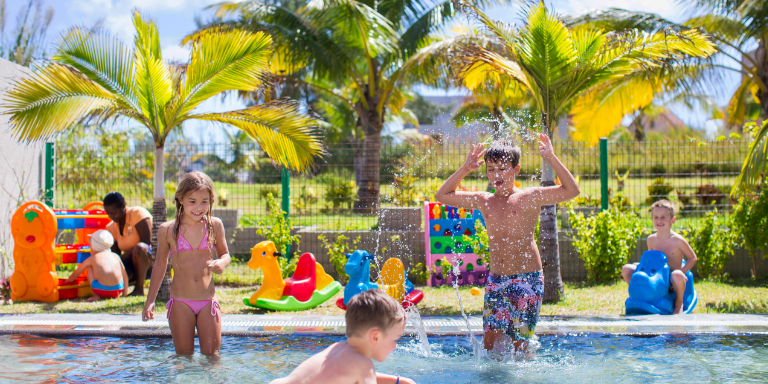 Another top idea for a great family day out would be a trip to the water park located in the quaint beach village of Belle Mare, and only a stone's throw away from the resort.
Unwind at the spa
After all the hustle and bustle, a trip to the spa is well on the cards. Choose from a fantastic range of treatments administered by training therapists to ensure you feel relaxed and rejuvenated during your time in paradise.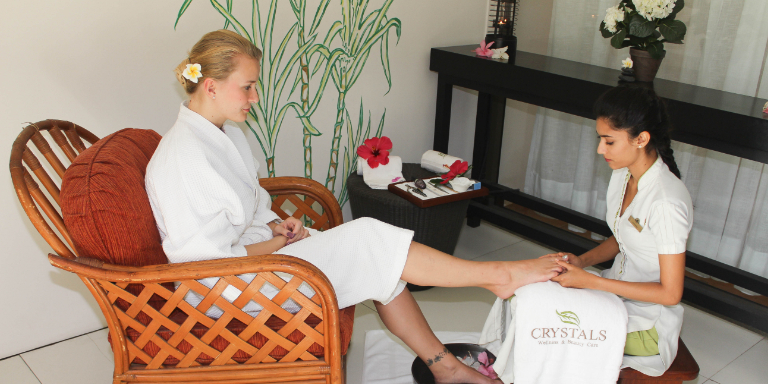 ---
Read all you need to know?
Click the big orange button below to request a quote. Or take a deeper dive into Mauritius and check out our blog on Awesome Activities for Eco-Adventurers in Mauritius.

*offer valid at the time of publication