11 Utterly Immersive Things You Have To Do In Sanur, Bali
We're taking a look at eleven of the best things to do in Sanur that won't tether you to the coastline.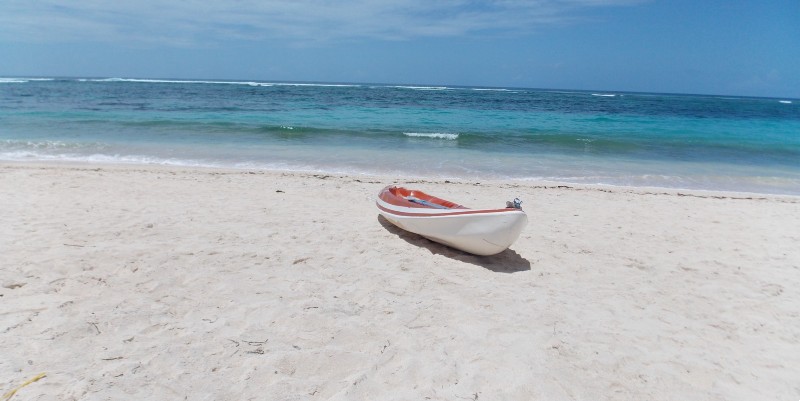 When many people think about the best things to do in Sanur their mind probably flits straight to lounging on the soft sand.
However, in this blog we want to tell you all about the incredible immersive things you can experience to in this whacky but wonderful part of southern Bali.
These activities will leave you with the sort of everlasting love for Sanur that Love Affair were singing about in the 60s. Google them – TUNE.
---
The best things to do in Sanur
Blanjong Temple
The boardwalk
Eat local
Museum Le Mayeur
Griya Santrian Gallery
Get sea walking
Go island hopping
Bali Orchid Garden
Big Garden Corner
Shop 'til you drop
Padang Galak Beach
---
1. Blanjong Temple
If you're heading for Sanur then you need to have this place on your itinerary. A site of significant cultural heritage, Blanjong Temple houses incredible statues of the Hindhu God Ganesha.
Alongside Ganesha you'll also come across an ancient relic. The Blanjong Pillar dates back as far as 914AD to the Balinese Warmadewa Dynasty and King Sri Kesari Warmadewa.
Bedecked in Sanskrit inscriptions the writing on the pillar has never actually been deciphered. It's definitely worth a stop off in Sanur.
---
2. The boardwalk
You won't go far in Sanur without coming across this little beauty. The boardwalk is an excellent way to see some of the best beaches in Bali on a day out.
A great way to "do" the boardwalk is on two wheels. Rent a bicycle and peddle gently along the front. Don't worry about running out of steam, you can take it at your own pace and there's plenty of shops, bars, and restaurants to stop off at along the way, not to mention some killer scenery too.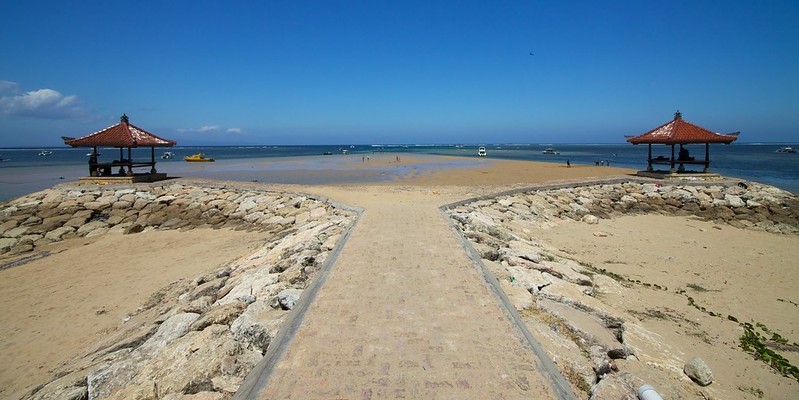 ---
3. Eat local
While you're doing all this adventuring, you'll want to keep your strength up. Luckily Sanur is a renowned hotspot for incredible food in Bali.
One place where you'll find local dishes aplenty is Jalan Danau Poso. A hub of culinary activity this street is littered with local restaurants and shops or "warungs" and bars. Some of the best spots for authentic Indonesian delicacies are Warung Corner and Warung Dapur Sanur.
A 10-minute walk north of Jalan Danau Poso will bring you to a less touristy part of Sanur and the welcoming arms of Warung Krishna. This traditional restaurant serves up Balinese classics to a full house of guests every day. Get there in time for lunch for a brilliant break in your day.
Having said all that about eating authentic in Bali, sometimes you just can't beat an international classic. Massimo is an Italian restaurant five minutes along Jalan Danau Poso from Warung Corner where you should definitely take the chance to cool off with some awesome ice cream.
---
4.

Museum Le Mayeur
Moving on from filling our faces to something a little more cultural. Museum Le Mayeur rests on the site of the home of former Belgian expatriate artist Adrien-Jean Le Mayeur de Merpres. Le Mayeur was inspired by the natural beauty of the country and that of his Balinese dancer wife Ni Wayan Polok Tjoeglik who is the focal point for many of his works.
After he died in 1958, the Belgian's home was turned into a museum full of his work – although it has been left very much as it would have looked back in Le Mayeur's day. Take a stroll around the site and marvel at some of the incredible works.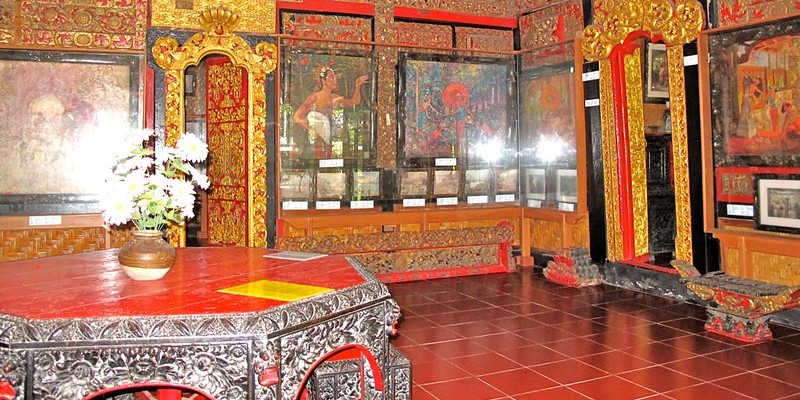 ---
5. Griya

Santrian

Gallery
Following on from the Le Mayeur art attack, if you fancy staying in a cultural frame of mind then you should check out Griya Santrian.
Located in a luxurious resort the gallery features paintings, sculptures and traditional artworks by local artists. It's another celebration of Balinese culture to immerse yourself in.
---
6. Get wet
Speaking of immersion, you don't get much more immersive than a dip beneath the waves. The waters around Sanur and wider Bali are a hive of activity above and below the surface.
On the shimmering surface you're bound to come across a surfer or two as you work your way around the country. Bali is one of the sport's hotspots.
But there's also plenty going on below the waves. Kaleidoscopic marine life swarm around the coral reefs surrounding Sanur creating some of the best diving spots in Bali. A unque way to experience the depths is via a sea–walker tour. You'll drop to the seabed (not that deep) and wander along the floor getting up close and personal with some stunning reef dwellers.
---
7. Go island hopping
The great thing about travelling to a place like Bali, and Sanur in-particular is the proximity to incredible islands.
Serangan Island
If all that talk of marine life has got you thirsty for more then Serangan is for you. Serangan is a small island connected to the Bali mainland by a bridge and lies just 20 minutes from Sanur. Here you'll find the Turtle Conservation and Education Centre (TCEC). Open throughout the year the TCEC acts as a hatchery, nursery, and sanctuary for rescued turtles. Moreover tourists can visit throughout the year and learn more about these incredible animals.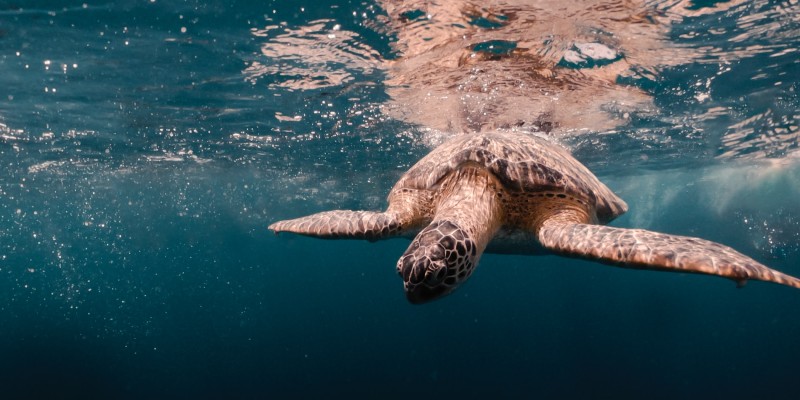 You might have heard of these pair from our best beaches in Bali piece and they're probably more suited to a longer stay than a fleeting day trip if you want to see everything the islands have to offer. 
However, the ease of being able to skip across on a short boat transfer from Sanur and start exploring is brilliant. Penida is larger and more rugged for cave spotting and hugging the coastline. Whereas Lembongan offers a more touristy feel with plenty of shops, bars, resorts, and restaurants.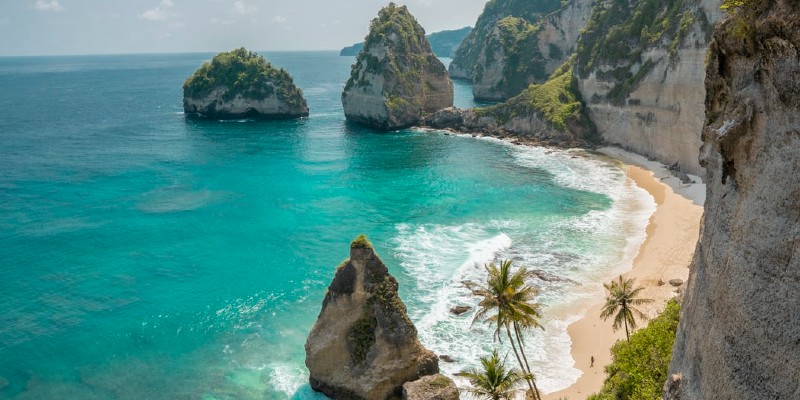 ---
8. Bali Orchid Garden
One magical sight across Bali are the stunning orchids. Thanks to the nutrient-rich volcanic earth on the island orchids are able to thrive in all their eye-popping colours.
While technically just outside Sanur (we'll count it anyway) the Bali Orchid Garden is a celebration of these kaleidoscopic clusters. The colourful blooms make this a great day out for kids as well as adults.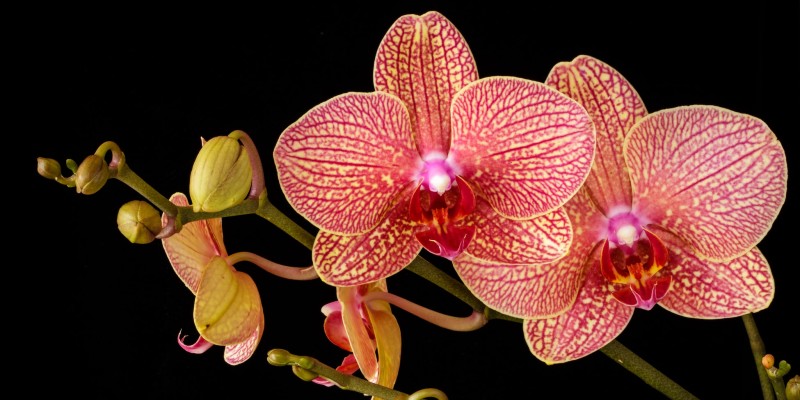 ---
9. Big Garden Corner
Time for a little more art and culture. The Big Corner Garden is another family-friendly excursion in Sanur. With a variety of stone sculptures, installations, and flower-imbued gardens it's a great spot to stop off for a chat, rest or a family picnic.
---
10. Shop 'til you drop
Okay so shopping might not be the first thing you think about when visions of sensational Sanur come to mind. However, it's a great spot for a bit of retail therapy.
What Jalan Danau Poso is to eating, Jalan Danau Tamblingan is to shopping. With a wealth of shops, artisan boutiques, and crafty stalls lining the street you'll have no trouble picking up a keepsake or forgotten trip essential here.
But if you're looking for a more immersive experience with your big shop, then it has to be Pasar Sindu Night Market. A whirlwind for the senses, Pasar Sindu comes alive when the sun dies in Sanur. Take your chance to grab some stunning street food and smart souvenirs in this lively static market.
---
11. Padang Galak Beach
While there is a stunning stretch of sand here, Padang Galak Beach is formerly a barmy destination full of strange experiences and fun pastimes. This place will truly get you involved in the Balinese spirit on your trip.
Taman Festival
In a complete paradox of terminology, this festival has no revellers. The streets are empty and the buildings are abandoned in this Balinese ghost town – save for the odd photographer. Taman was meant to be a vast theme park. But after a $100 million investment allowing it to house the largest swimming pool in Bali, a cinema, and even an inverted rollercoaster, mysteriously it never opened – no one knows why. Spooky!
Bali Kite Festival
Away from the downright creepiness of Taman you can enjoy the colours and frivolity of the annual Kite Festival. Much more suited to the conventional sense of the word 'festival' than an abandoned theme park.
Settle down on Padanggalak beach and watch as the competitors jostle for position and dash around to get their incredible creations airborne. The festival usually takes place in the windier season between July and August.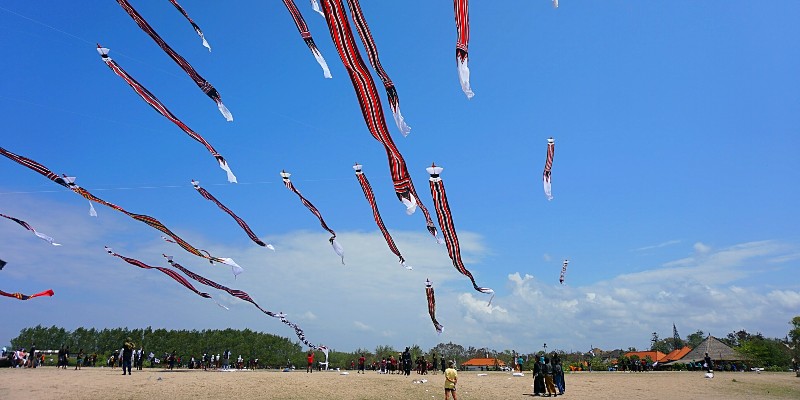 ---
What next?
Now we've gone through all 11, you're probably sitting there wondering "well, that's great. But where do I stay?".
Don't worry, we can steer you right there too. Click the button below and we'll show you a brilliantly Balinese resort that will have you immersing yourself like a good 'un.