How to do Bali on a Budget: Our Top 7 Tips
Great news, a trip to Bali doesn't have to break the bank. In fact, it's really easy to experience Bali on a budget, if you know how!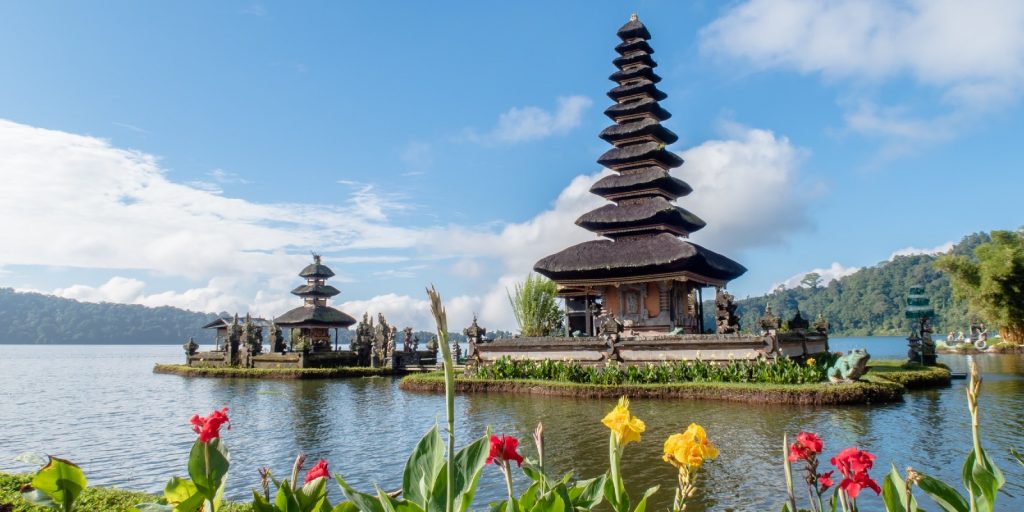 Planning your trip in advance as well as having an idea of what you want to do will make budgeting a lot easier.
Due to its popularity Bali, Indonesia is one of the more expensive destinations in Indonesia but this doesn't mean you have to break the bank.
In this blog we'll show you how to make the most your budget on a Bali break. So, let's get into it and find out what our seven super-saver tips are.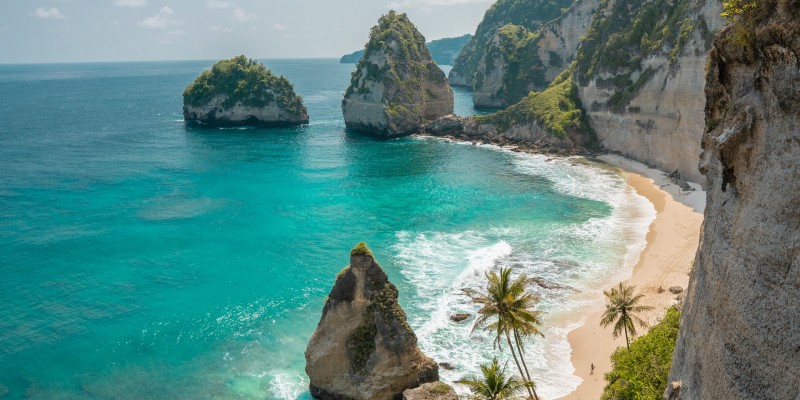 ---
Our Top 7 Travel Tips for Experiencing Bali on a Budget
Travel like a pro
Eat like a local
Embrace the markets
Brave the public transport
Sightsee for less
Beach days, please
Save at the spa
---
Travel like a pro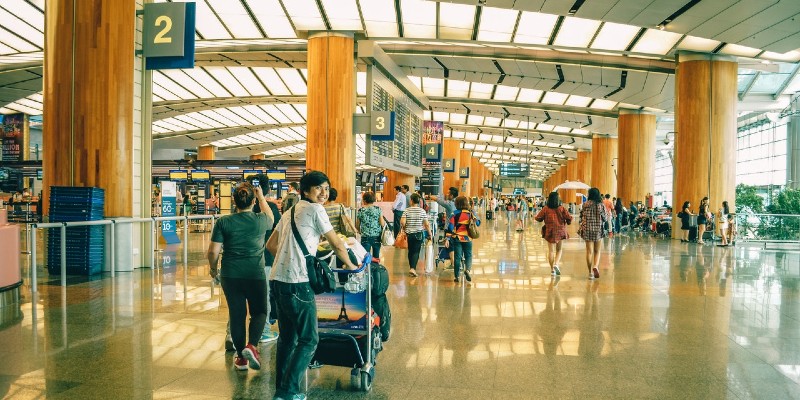 Budget travel doesn't have to mean a lesser experience. If anything It can enhance your trip as you're more likely to partake in things a little less ordinary.
Firstly, for those looking to save you should consider travelling out of peak season. Wet season in Bali runs from October to March. As with any holiday destination Christmas and New Year tends to be more expensive, so it's best to avoid travelling at those times. To save on your Bali break we also recommend booking in advance to maximise hotel deals and cheaper airfares. Flights to Bali can vary quite dramatically so be aware of this and research your options before you book. Of course, there is a trade off here with price and weather, but you can still have a mega break and see all that beautiful Bali has to offer.
Be wary too when you land at the airport that you don't fall foul of someone out to make a quick buck. Hail a metered taxi if you need transport to a hotel. Remember, all our Bali breaks come complete with return airport transfers, so that's one less thing to worry about.
Eat like a local
Food costs depend a lot on where you choose to eat. Every destination has both high end and value options. You just need to know where to look for them.
Why not embrace being in Bali and eat like a local by visiting the local warungs. These small restaurants are an essential part of life in Indonesia. So, where better to try something wildly authentic?
Dishes like nasi goreng fried rice are a staple part of Indonesian cuisine and home-cooked wins every time! Think of it as a true foodie experience to savour.
Try some street food
Street vendors are plentiful, so take a trip to the famous street food markets and soak up the flavours, sights and sounds.
Local fare will always be cheaper than western foods too, so use your time in Bali to excite your tastebuds. Be sure to visit Eat Street in Seminyak, it's full of yummy flavours.
---
Check out our guide to the best things to do in Seminyak for more on this delightful destination
---
What about drinks though?
Food is cheap. Booze, on the other hand, can be expensive.
A good option is to sample the local beer, Bintang. Trust me it's a great beer and definitely hits the spot without the high price tag.
Pick a bottle up from the local convenience store and save even more.
---
Embrace the buffet
Many hotels offer free breakfast, so make the most of this and fill your belly before you head out on your adventures.
Choose to stay at The Pavilions Bali on bed & breakfast basis and you'll be served with a fantastic choice of breakfast items to savour.
Or select Ayodya Resort Bali for a stay with full-board benefits. Here buffet style breakfasts await as well as a huge variety of dishes cooked up in the evenings for you to relish.
---
Embrace the markets
Markets are commonplace in Bali and the perfect place to shop 'til you drop without blowing your budget.
If you're prepared to haggle, you can bag some mega bargains and have fun in the process. Whether you're after a souvenir for Aunty Sue back in Blighty or a piece of homeware to remind you of Bali. Take your pick from the wonderous stalls.
You'll find everything from clothing to accessories, footwear and bags. The markets also come alive at night, offering an array of tasty treats perfect for a late-night snack.
---
Brave the public transport
Another savvy tip if you're looking to explore the region is don't be scared to jump on board the Kura Kura bus.
Operating between the most popular destinations including Seminyak, Ubud and Sanur. These regular shuttle buses are a cheap and convenient way of getting out and about.
Moreover, it's also a great way of saving money on your Bali break. Create your own day trip with a visit to one of the popular tourist hotspots and spend your hard-earned cash on something other than the transport.
---
Sightsee for less
Visit Bali and you'll most likely have a super long list of things to tick off. From regal palaces to temples, beaches and everything in between, the great thing about Bali is that so many of the attractions are free with no entry cost.
At some temples you may be asked to provide a donation but that's entirely at your discretion. Other unforgettable things to do in Bali include visiting rice fields and chasing waterfalls.
If Seminyak is your base whilst in Bali then it's the ideal location from which to get spiritual and visit Tanah Lot Temple or Pura Petitenget. Both are must-see's and you'll leave feeling adorned in history and culture.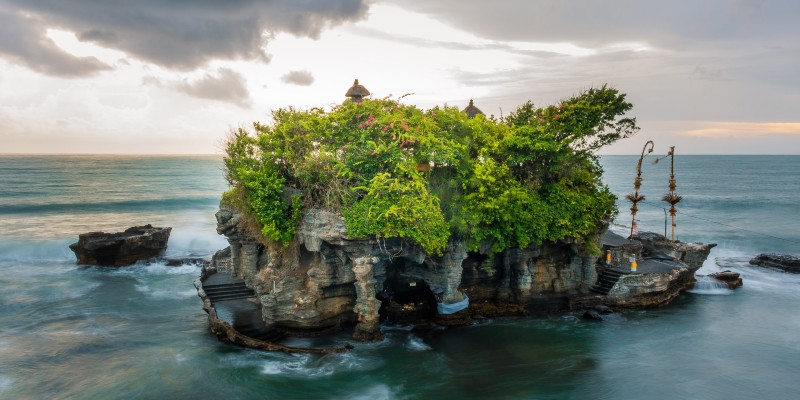 ---
Beach days, please
If living the beach life is more your thing, then you need to know about the best beaches in Bali. Perfect for soaking up the sun, these picturesque beaches are the epitome of a Bali beach break and, best of all, they're free to visit.
Yes, some of them will have trendy beach bars and you'll be encouraged to join the fun. But it's perfectly fine to simply enjoy their tunes from afar and capture the stunning sunsets, where else would you rather be?
In addition, there's a host of water-sports and scuba diving opportunities available beach side. Be sure to get a price from all the operators before committing to be sure you're getting the best possible deal.
---
Save at the spa
A visit to Bali simply has to include a spa session.
From rejuvenating facials to full body massages there's a treatment waiting for you. The highly skilled therapists in the numerous spas will ensure you leave feeling refreshed and relaxed.
Masseurs on the beach fronts are also experts in their field and will provide an unforgettable treatment for a fraction of the price. Chill out to the sounds of the ocean waves as your muscles are eased.
---
Ready to visit Bali? 
If this sounds like the perfect Bali itinerary for you without maxing out the credit card then take the plunge. 
On the other hand, if you need more convincing, or you're thinking "that's great. But I kinda want to stay somwhere authentic too." No worries, we've got you! Click the button below.
We'll talk you through all the amazing, and authentic, experiences you can have at one of our favourite Bali resorts – Ayodya Resort & Spa. No commitments, just information.