Infographic: 10 Whacky laws in Thailand you didn't know were a thing!
Whacky laws you didn't even know were a thing; we're here to show you what you should keep in mind when travelling around in Thailand.
We will warn you; these are a little 'out-there' but don't mistake these for strange laws for jokes. They're absolutely serious and could land you in jail!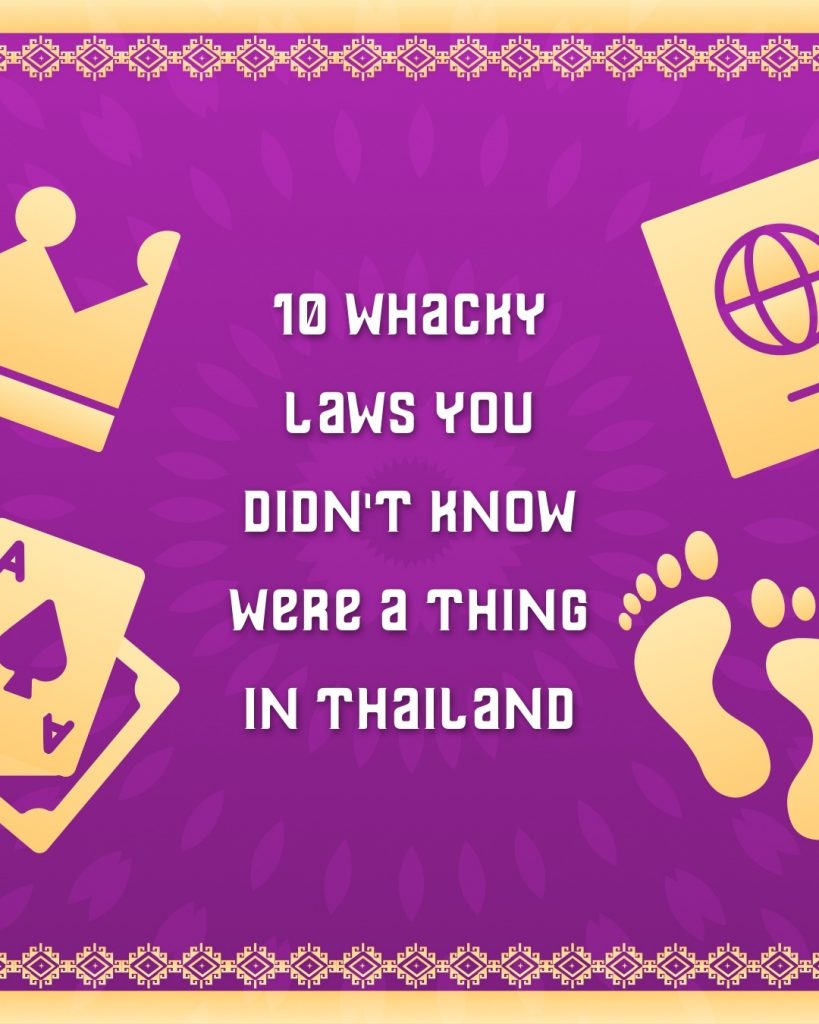 We know that travelling to a new country can be a little daunting. Especially if it's a completely different culture that to what you're used to. 
Different countries can often have strict and often whacky laws that might seem silly or even funny, but we can assure you, they are as serious as we are about holidays! 
Thailand is no exception to the rule, and if you keep scrolling, you'll learn some of the whacky laws in Thailand, that you didn't even know were a thing!
Keep Ya Knickers On!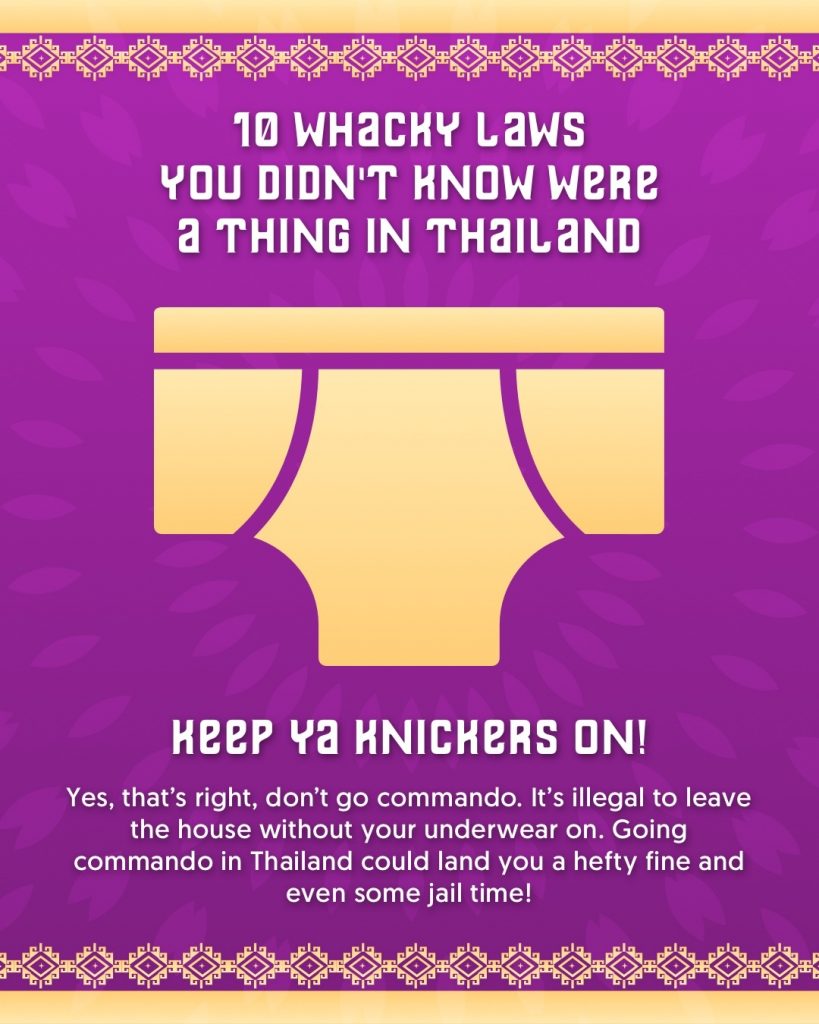 No Shirt? No Driving!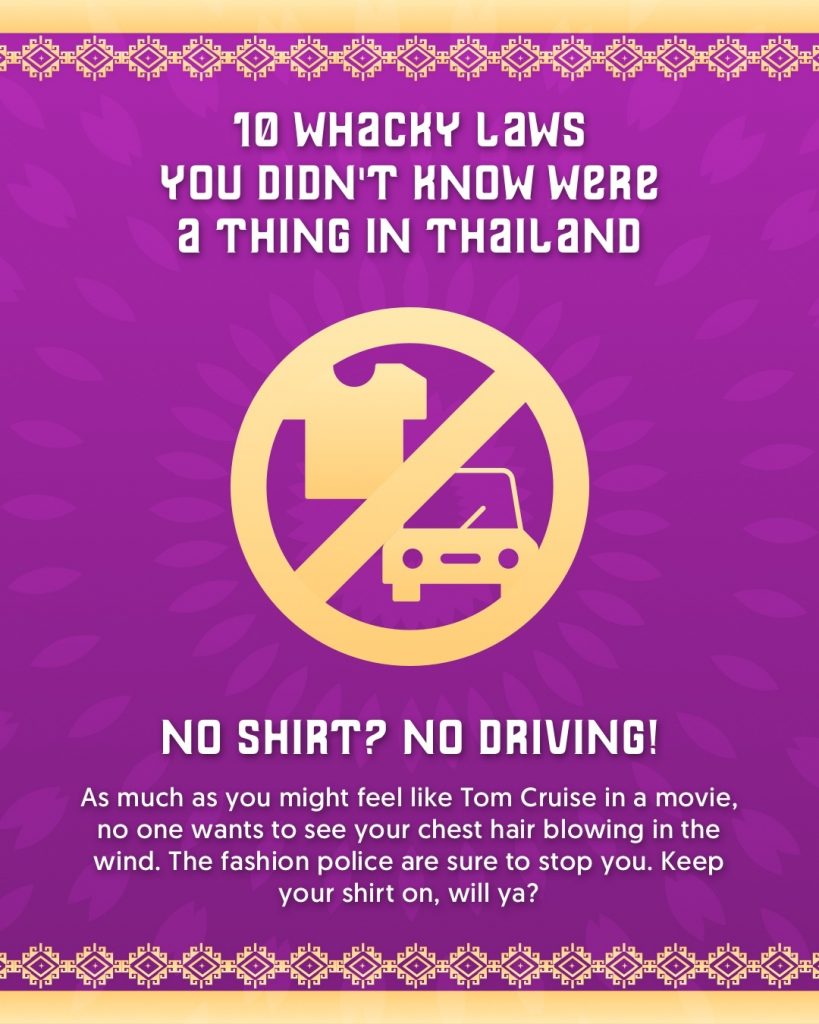 Careful Where You're Stepping!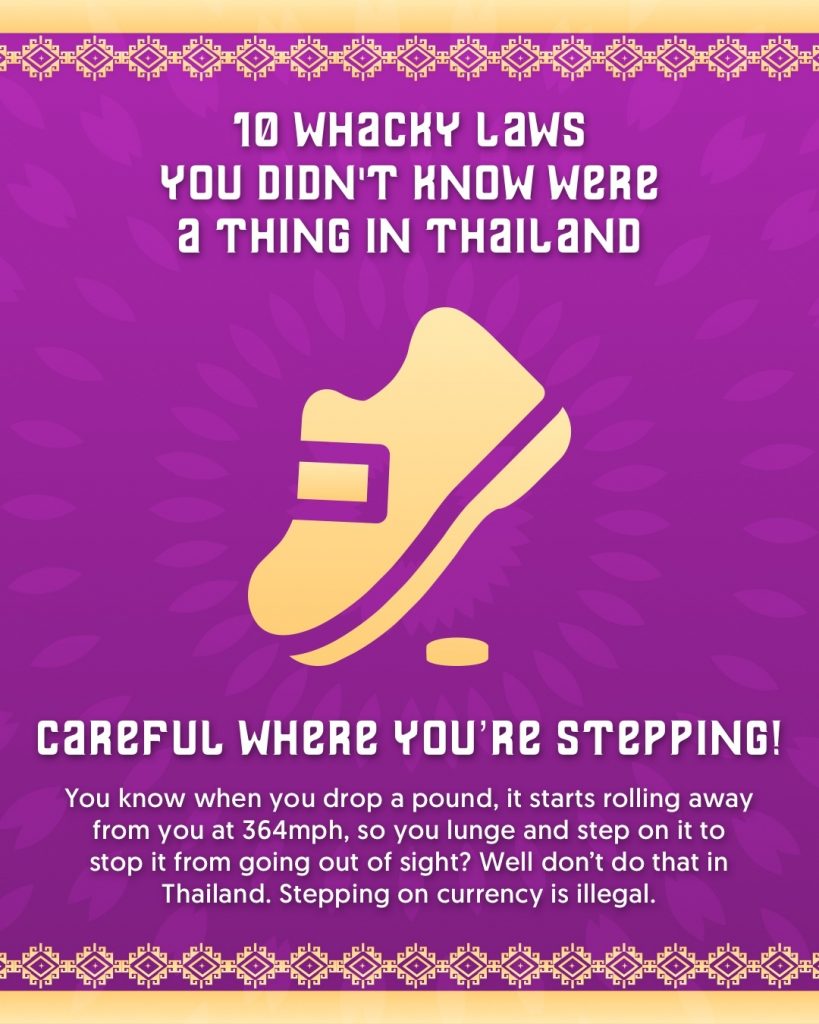 Respect the Monarchy, Always.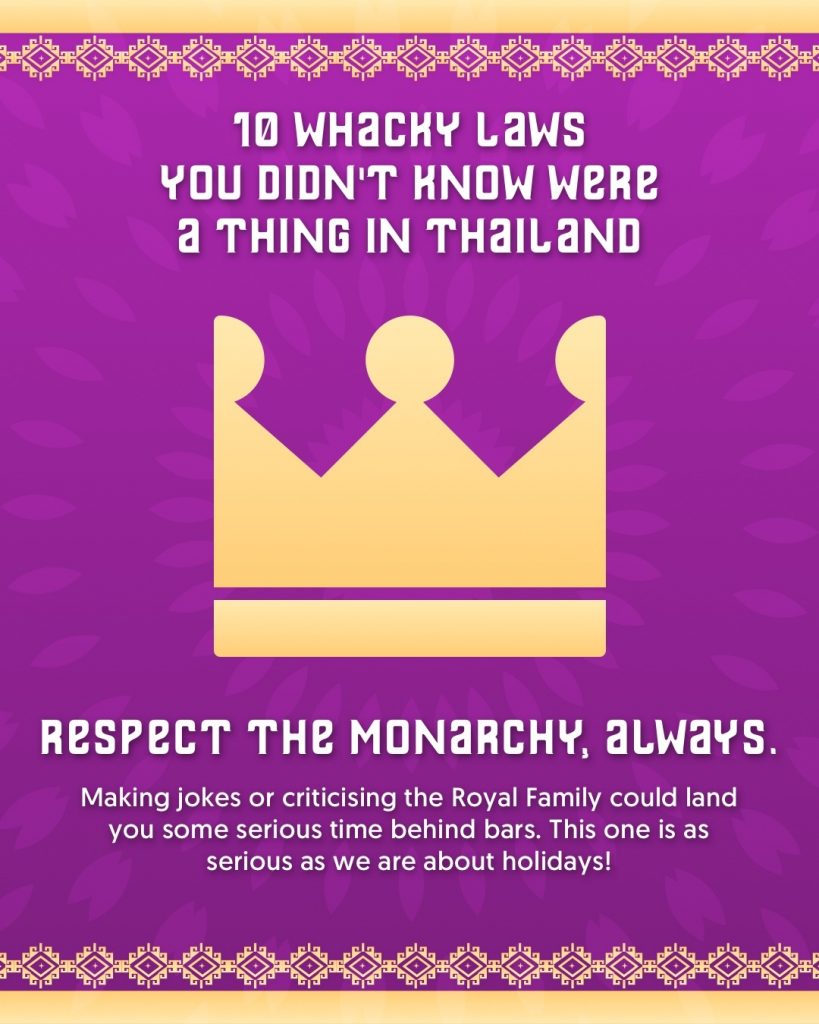 Bin Your Chewing Gum, Please.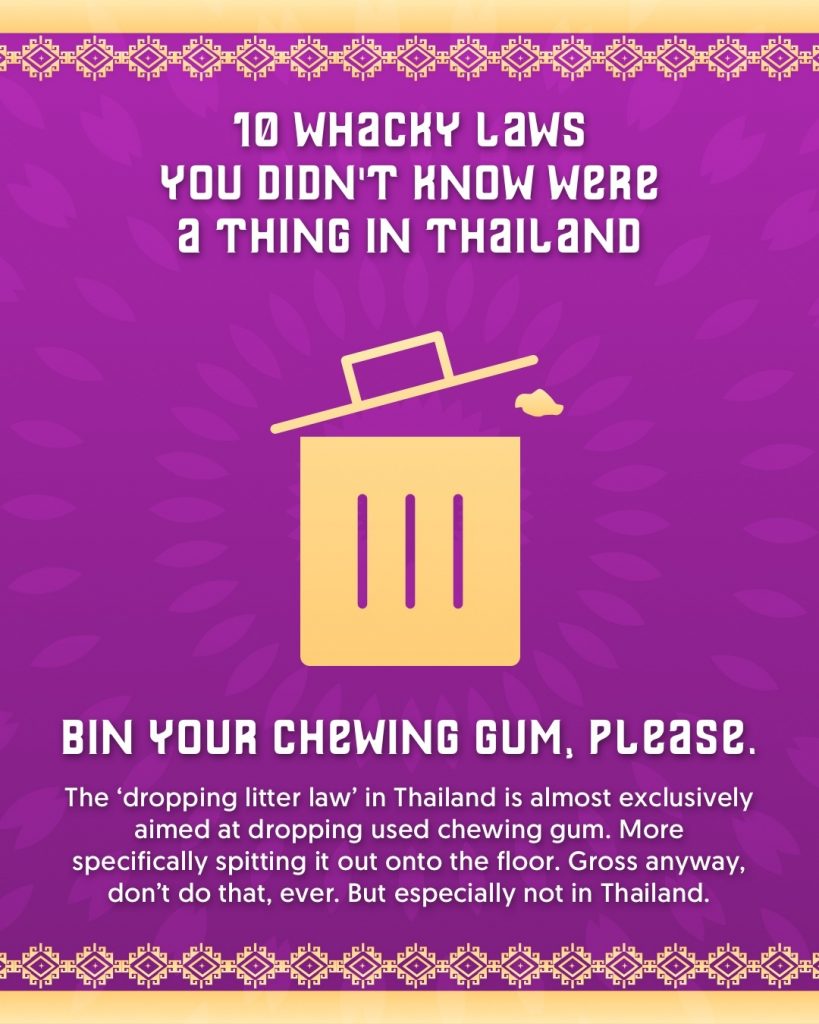 Care for a Game of Cards?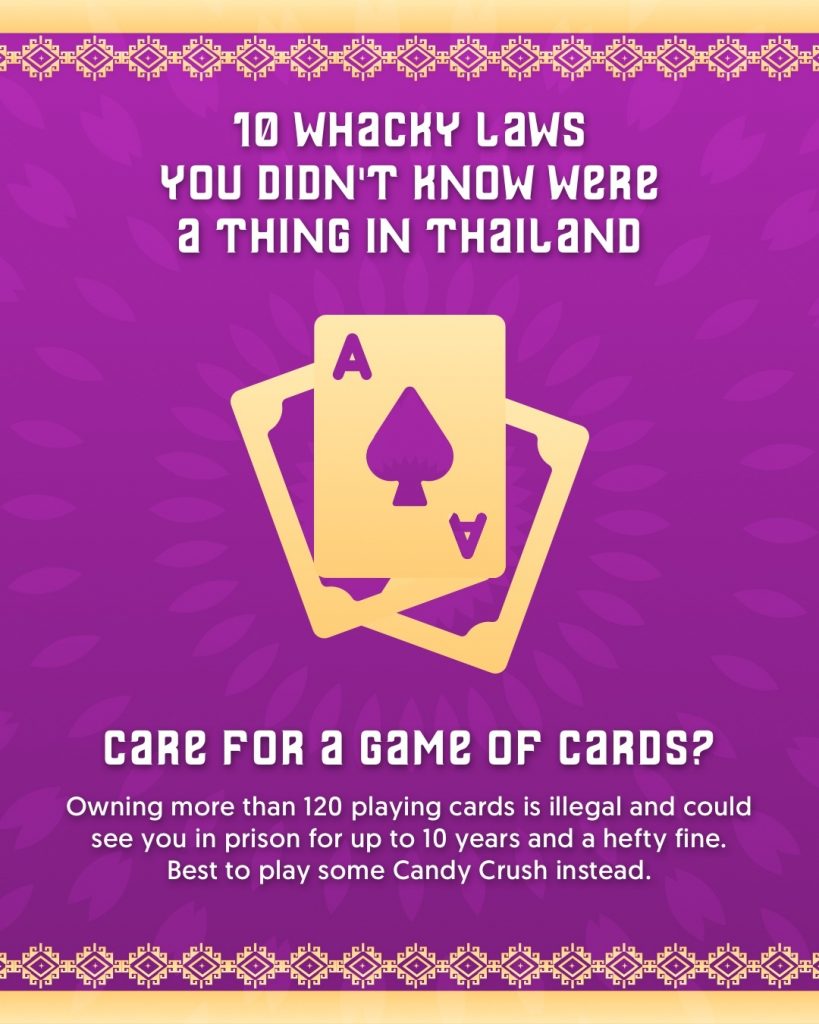 Can I See Some I.D?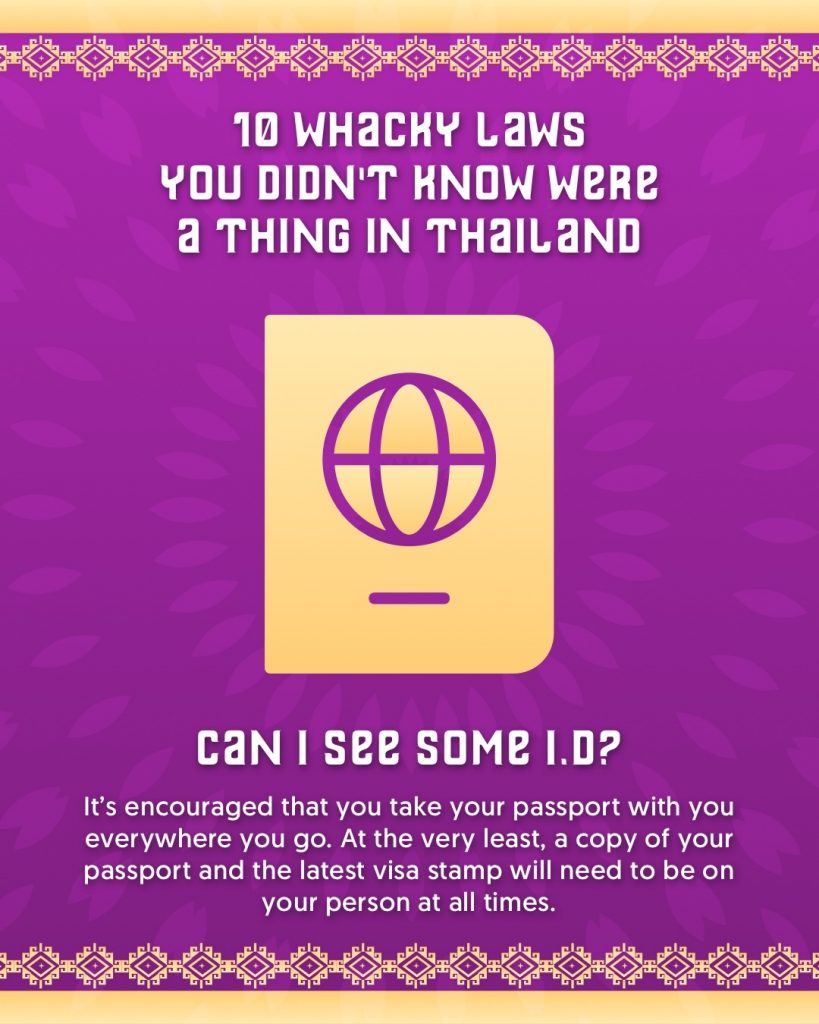 PDA – Public Display of Affection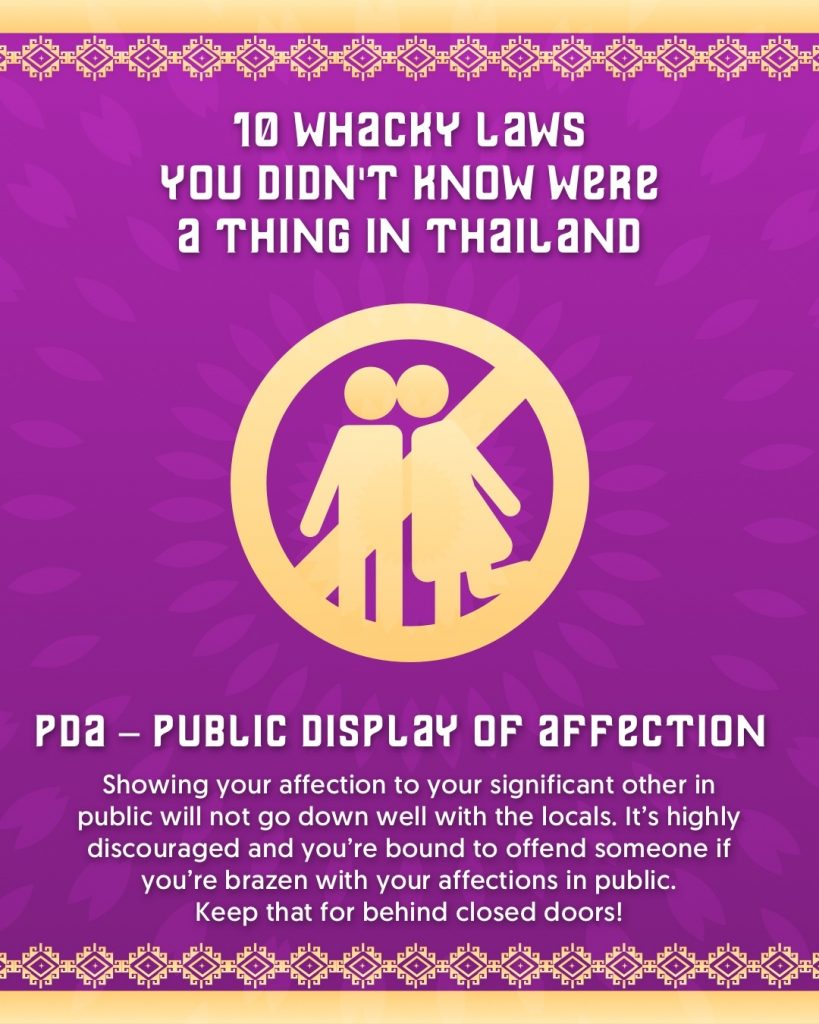 Keep Your Feet on the Ground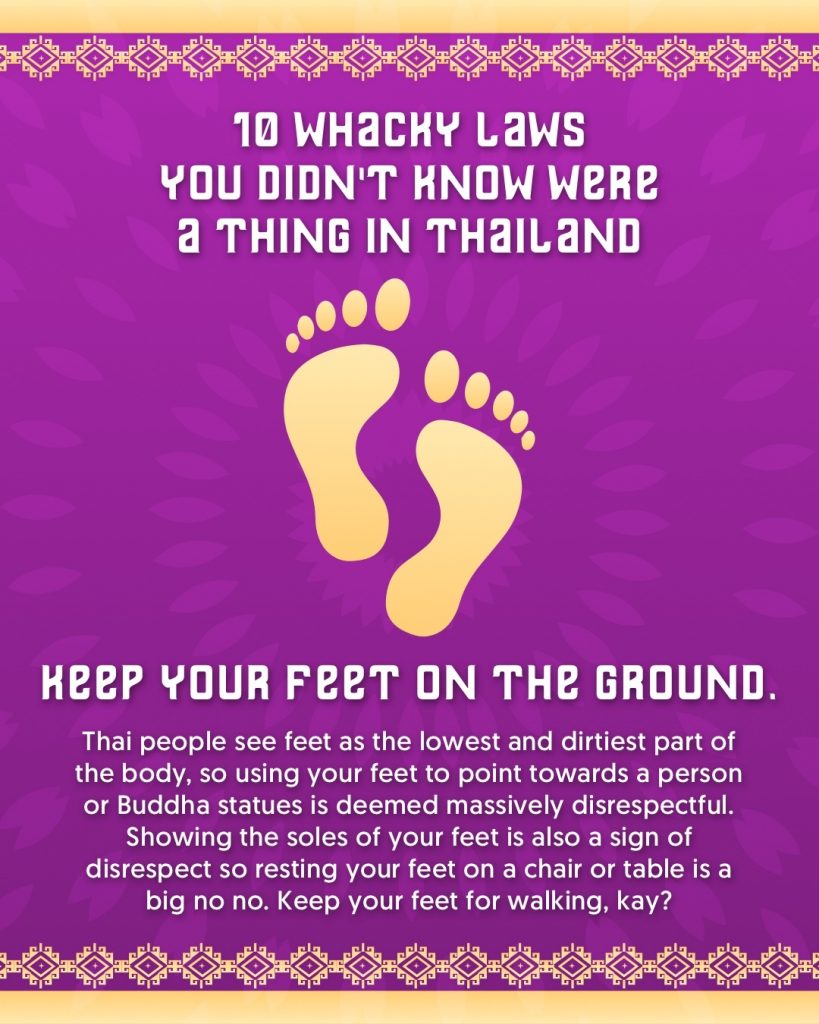 Respect the Monks!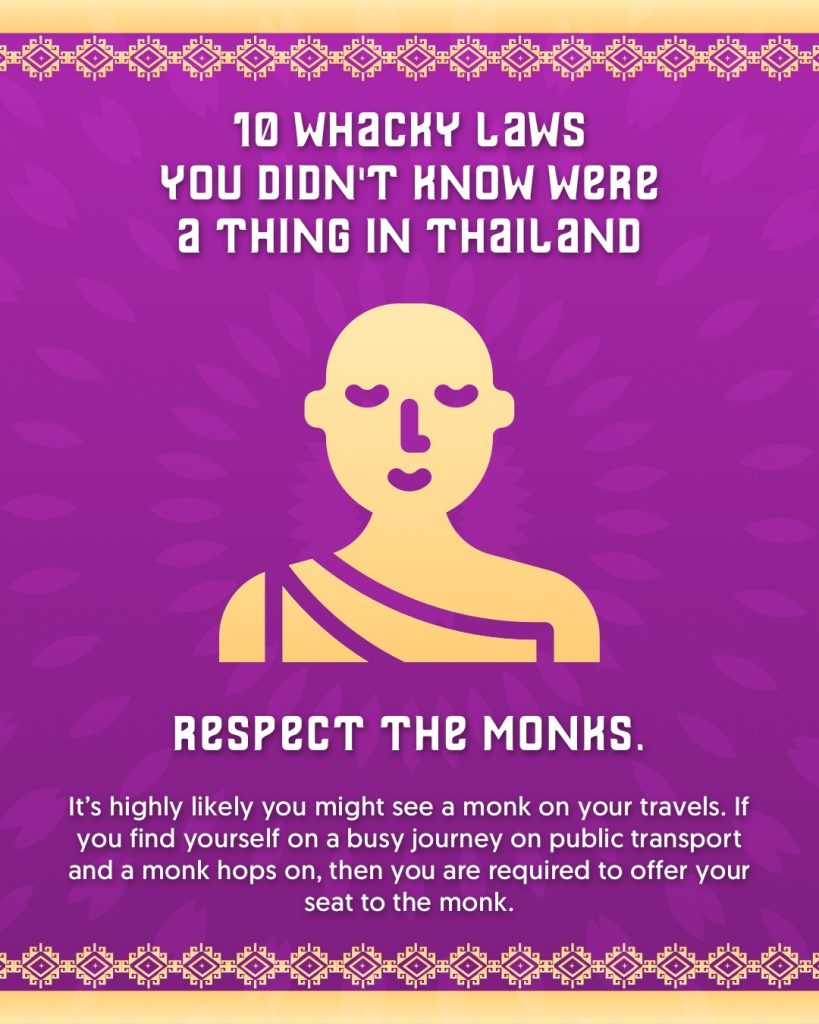 ---
Test your knowledge
So, which one surprised you the most? Which law would you have broken had you not have known? We were definitely surprised by the law against driving shirtless and leaving the house, commando!
If you're hungry for more Thai knowledge or want to test yourself, then it's time to take the quiz. You're an expert on all things Thai Law, after all.
Take the 'Actual Weird Laws In Thailand' Quiz by clicking the giant button, below.