How to Spend 24 Hours in Port Louis
Have a spare day to explore Port Louis, while in Mauritius? Let us take you on a whistle stop tour of this bustling city so you don't miss a thing!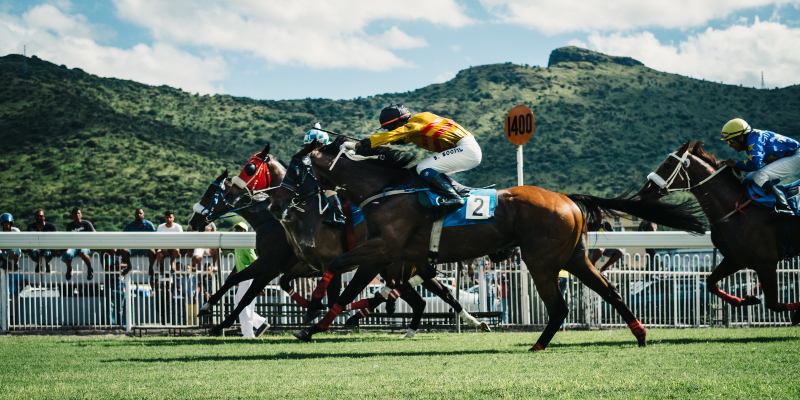 To be honest I don't know if 24 hours in Port Louis is enough. There's so much to keep you entertained here. But, we'll give it a good go.
Read on for the best things to do in a day.
---
A Brief History of Port Louis
There are so many amazing things to see and do in charming Port Louis. Being the capital of Mauritius, it is also the largest city on the island with around 200,000 people calling it home. Steeped in history, intrepid travellers can find a real mix of history alongside amazing architecture.
Not to mention some top attractions, making it perfect for a day trip. Construction of the city started back in 1735 so there's a wealth of historical buildings to discover. The island's colonial roots are also on display with numerous French influences in the architecture particularly in the centre.
---
Our Top Picks 
Le Caudan Waterfront
Blue Penny Museum
Tour the street art
Port Louis Central Market
Champ de Mars Race Course
Fort Adelaide
Natural History Museum
Aapravasi Ghat
Kaylasson Temple
Louis Cathedral
---
Le Caudan Waterfront
Start your day at Le Caudan Waterfront. This impressive development can be found directly opposite Port Louis harbour. Home to a casino, cinema and a vast choice of eateries, this modern complex makes for a popular meeting spot.  Take a break and catch a glimpse of life in the Mauritian capital. 
While you're here you must also visit Umbrellas Street, just opposite. Brightly coloured umbrellas cast some shade on this café lined street. Stop by for a cooling drink and listen to the live street artists play.
---
Blue Penny Museum
Also in the Le Caudan Waterfront area is the Blue Penny Museum. The museum takes it's name from the extremely rare Blue Penny Stamp. The stamp was issued by the British Colony in Mauritius back in 1847 and was the first stamp to be issued by any colonial government. The words Post Office are printed on the rare version, which was changed to Post Paid on later issues. The Blue Stamp is on display here alongside the equally rare Red Penny Stamp.
The museum itself opened its doors in 2011 and showcases a multitude of artefacts relating to the heritage of the island. Step back in time as you view ancient maritime maps and stunning paintings. You're sure to learn more about Mauritian history and everything that has contributed to the diverse island it is today. The museum is open Monday – Saturday.
---
Port Louis Street Art
Port Louis is really easy to navigate on foot. We recommend grabbing your camera and heading off on an adventure to explore the city streets. As you make your way from one place of interest to the next keep your eyes peeled for some epic street art.
---
Port Louis Central Market
Head over to the vibrant bazaar at Port Louis for a lively experience. It's a great place to pick-up a souvenir or two. Alongside colourful spices, unusual fruit and vegetables there's also traditional souvenirs like keyrings, magnets and the like.
Plus, if you want to capture a cultural piece of Mauritius there's also an array of wooden sculptures, stunning jewellery and woven baskets.
Moreover, it's a great opportunity to try an authentic Mauritian dish. Take your pick from an eclectic mix of popular street foods including Dholl Puri, Riz Frite and Gateau Piment. They're packed full of flavours that represent the diversity of the island.
---
Chinatown
The Chinese quarter in Port Louis is regarded as the go-to place for culinary delights in the city. The streets are jam-packed with food stalls and restaurants so no matter what dish you're looking for you should find it here. Take a stroll through the area adorned with street art and pass underneath the traditional Chinese archway signifying the entrance to the town.
Amongst all this lies the ornate Jummah Mosque. It's white walls and turquoise shutters ensure it stands out. Turrets and iron-clad sculpted gates add to the impression of grandeur. The mosque is open daily and welcomes visitors except at prayer times. Robes are provided for covering up to show respect. Once inside you'll be awestruck at the interior and leave feeling with a sense of peacefulness.
---
Champ de Mars Race Course
Hose-racing is extremely popular in Mauritius. The impressive Champ de Mars race course is often packed full of passionate fans in their thousands enjoying a day out. Opening in 1812 it's the second oldest race course in the world and the oldest in the southern hemisphere.
It's also the place where Mauritius declared it's independence in 1968. There have been many notable royal visits to the course in the past including senior members of the British Royal Family. Most races are held on weekends between April and November. So if you like a little flutter be sure to check the schedule to secure your tickets in advance.
---
Fort Adelaide
Also known as La Citadelle, Fort Adelaide offers an exceptional panoramic view across the city and harbour. Building work started back in 1832 by the British and it took nearly ten years to complete. The idea was to protect the harbour against invasions and attacks. Hence, it's location at the top of a hill that the French referred to as Little Mountain.
Nowadays, there are still military relics remaining including the original black stone fortress walls and cannons. Over 3 million visitors are attracted each year but it never feels particularly crowded due to it's size. Take a moment to walk around and admire the stunning view across the nation's capital. Or, book a guided tour for an in-depth visit to learn more about the fort's historical past.
---
Natural History Museum
Another museum well worth visiting while in Port Louis is the Natural History Museum. Dating back to 1842 this is the oldest museum in Mauritius. There's a replica of the island's famous Dodo, plus an exhibition all about why the bird is so significant here. The Dodo famously became extinct during the Dutch occupation back in the 17th century.
Furthermore, there's a huge marine life gallery and fauna gallery. Both show various specimens that are local to Mauritius. The skull of a beaked whale is sure to stop you in your tracks and grab your interest.
Find the museum inside the Mauritian Institute. It's open between Monday and Saturday and entrance is completely free!
---
Aapravasi Ghat
Due to it's location in the Indian Ocean, Mauritius has a colonial past. The site of Aapravasi Ghat is the remnants of an immigration depot. It was built by the British Government to receive imported workers from India, Eastern Africa, China and Southeast Asia to work on the sugar estates. The whole process is known as the Great Experiment and resulted in Mauritius receiving almost half a million labourers.
Furthermore, the site has been retained for it's historical importance and is now a UNESCO World Heritage Centre. Tours are bookable if you wish to have a guided tour of the buildings including the hospital block and bathing area.
---
Kaylasson Temple
Rounding off your 24 hours in Port Louis, you should make time to stop by the Kaylasson Temple or Sockalingum Meenatchee Ammen Kovil as it's otherwise known. This Hindu temple is a rainbow of bold and striking colours. We guarantee you'll want to take plenty of photos to remember your visit which should take about an hour. You won't be disappointed! There's a whole host of other eye-catching sights to enjoy in Mauritius if you have the time.
---
Louis Cathedral
Finally, be sure to visit one of the oldest churches in Mauritius. Take the short walk from the waterfront uphill to the historical district where you'll be met with the imposing building. It has a distinctly gothic style, amplified by the black volcanic stone it was built from.
Surrounding the cathedral are some beautifully landscaped gardens. Step inside and admire the intricately designed stained glass windows. The atmosphere is calm and serene, away from the hustle and bustle of the city. Therefore it's the perfect way to end your day.
---
Ready to Travel to Mauritius?
If this has left you itching to experience Port Louis and Mauritius for yourself, we've got just the place to stay.