Best Family-friendly Excursions in Thailand
If the kids are in tow, there are plenty of family-friendly excursions in Thailand to enjoy. Prepare to go on an adventure and make unforgettable memories as a family.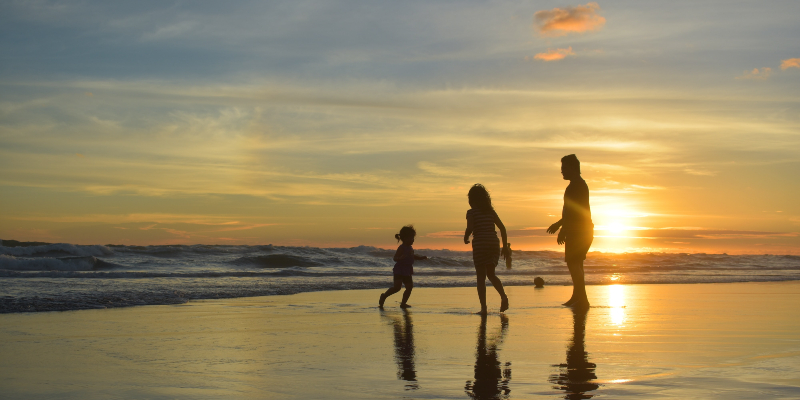 When it comes to family holidays, there is the idea that sticking to short-haul is better. We happen to disagree! Don't feel limited to where you can go just because you have little ones on board.
Flying long haul is doable, and why not go all out and make a trip to Thailand. Not only is there plenty to do for adults, but the kids can have tons of fun too.
So, why don't we tell you about these family-friendly activities?
---

---
Fun for the whole fam
From spending time building sand castles at the beach, to helping out in the elephant sanctuaries. You can explore the world just the same as you would as a couple, but with little versions of yourself!
Let's check out what there is to do.
Visit a waterpark
Help at the elephant sanctuaries
Eat out at the food markets
Go snorkelling
Relax at the beach
Explore the national parks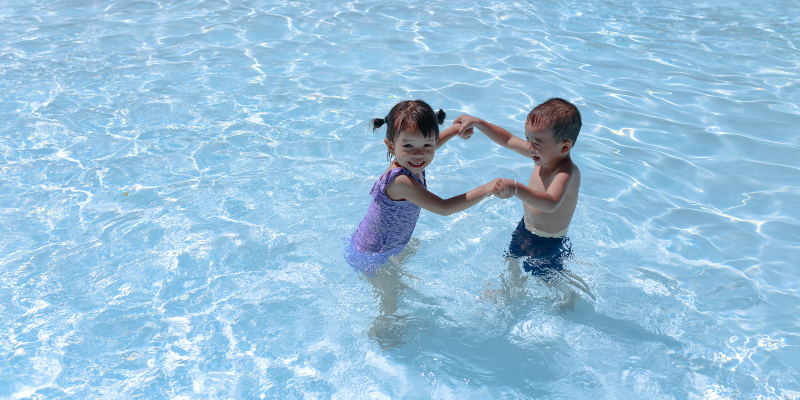 ---
Visit a waterpark
Children in hot climates isn't the best combination. But what's a better way of cooling down than jumping in pools and zipping down waterslides? It's the best of both worlds, you get to have tons of fun as a family, but also cool down from the Thailand heat.
There's a wide variety of waterparks across Thailand too, so you can always choose one that fits best for your family. Whether you're looking for bigger slides for older children, or a smaller pool area, there's something suitable for children of all ages.
Bangkok Siam Amazing Park is one of the largest water parks in Thailand and Asia. With a wave pool that was certified by the Guinness World Records as the world's largest, it's definitely an experience to be had.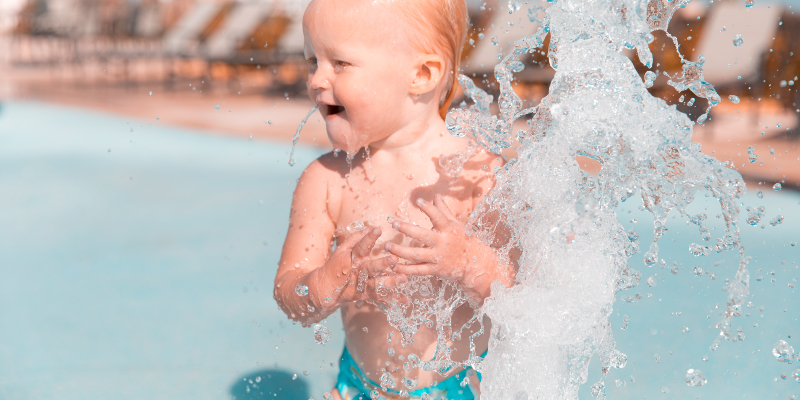 ---
Help at the elephant sanctuaries
Caring for these incredible animals as a family is something so rewarding, but also an indescribable experience.
Your little ones can learn more about the work that goes into looking after the elephants, as they get hands on experience. It can help inspire future conservation efforts, and there's nothing better than seeing your children make memories for life.
It's important to do your research before you make a trip to an elephant sanctuary. Even if they are branded a 'sanctuary', they may just be using the elephants for entertainment. Look for ones that don't allow you to ride the elephants, but instead where you can care for the elephants. Feeding, bathing and just generally being taught about the elephants and how they are cared for.
Finally, a few tips we have are: bring extra clothing for you and the kids, bring food and drink as you are in for a busy day, and also bug repellent as you may find yourself getting bit.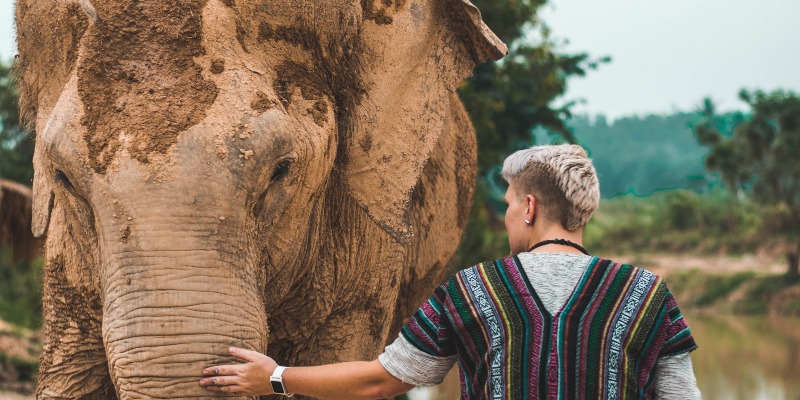 ---
Eat out at the food markets
Widen your children's taste buds with a trip to a night market in Thailand. If you can keep the kids awake until the sun sets, heading to the night markets is a great way to eat tasty and unusual treats as a family.
You can find delicious Thai delicacies, sweet deserts and the more peculiar dishes. If your children are picky eaters, don't worry there's still plenty to keep their bellies full. From fresh fruit, smoothies and grilled meats.
Of course, if you don't feel comfortable venturing out at night with the kids- you can go the markets in the day. There's still lots of yummy food to choose from!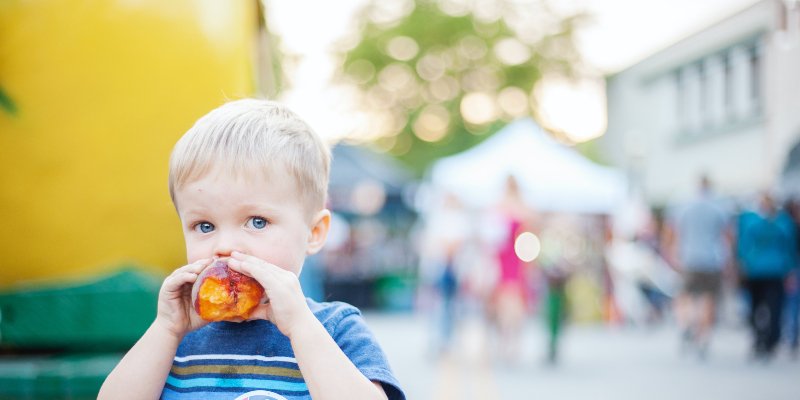 ---
Go snorkelling
This one is for the older kids, or those with little ones who feel comfortable in the water. But the marine life in Thailand provides the perfect place to explore under the water.
From vibrant coral to colourful fish, the calm waters mean you can gaze upon these fantastic creatures.
Some resorts may supply snorkelling equipment. Or, if you can fit it in your suitcase why not bring your own along. You can also book tours where you go on a boat trip before jumping into the fresh ocean to meet your new fish friends.
---
Relax at the beach
This one is probably one of the obvious family-friendly excursions in Thailand. We still had to include it, as the beaches in Thailand are simply beautiful, adults and children will certainly admire them.
From the soft white sands for little feet, to the calm waters where they can paddle near the shore. There's plenty of spots for sunbathing for the adults, but also areas of shade for children.
If the beach is a little bit rocky, you may find washed up corals and sea glass which can help with creating a treasure collection for little ones.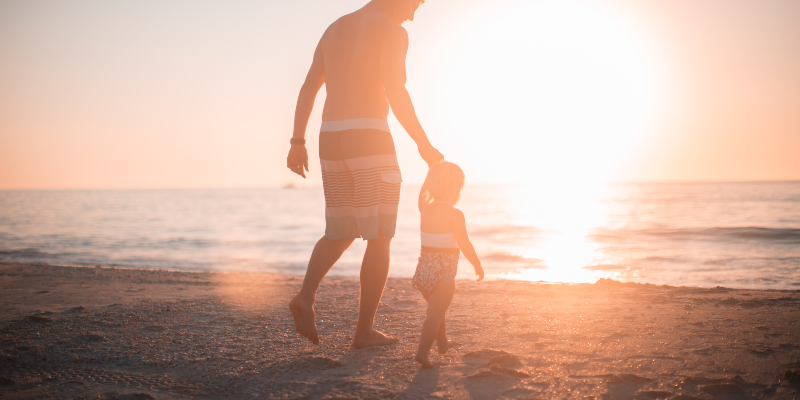 ---
Explore the national parks
From hiking to canoe trips, the national parks in Thailand are vast and wide- with plenty to do! Children can spot fantastic wild animals as they make their way through the jungles.
Khao Yai National Park is a world heritage site that is perfect for exploring. With nature trails and night safaris, whatever you want from a national park, they'll have it here!
If you are planning a long day at the national park, once again make sure you are prepared. Wear appropriate outfits, bring plenty of drinks to stay hydrated and be ready for the kids to fall asleep as soon as you get back to your resort!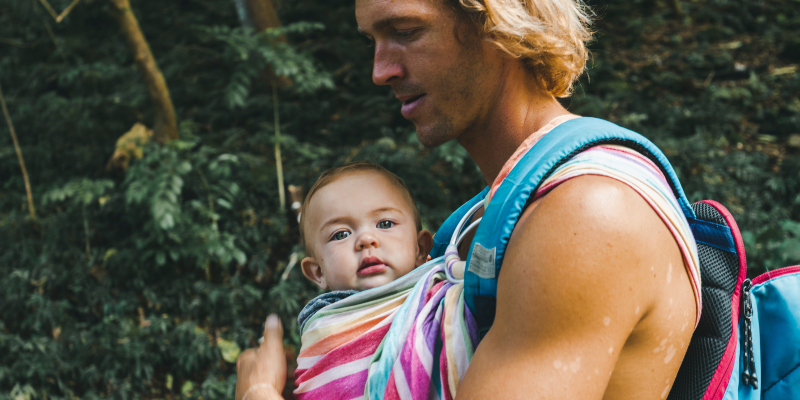 ---
Our bags are packed!
Seeing the world and gaining memories as a family is what we all wish for. If you are looking for a holiday to take with the whole gang, Thailand offers the perfect balance of fun, sunshine and things to keep the kids happy.
If you are worried about taking the kids on a long haul flight, check out our blog on how to travel long haul with kids for all the best tips and tricks.