Five-Star Luxury Slap Bang on the Beach: Introducing la Vela Khao Lak
Lose yourself lounging on the shimmering sands of Bang Niang beach at La Vela Khao Lak.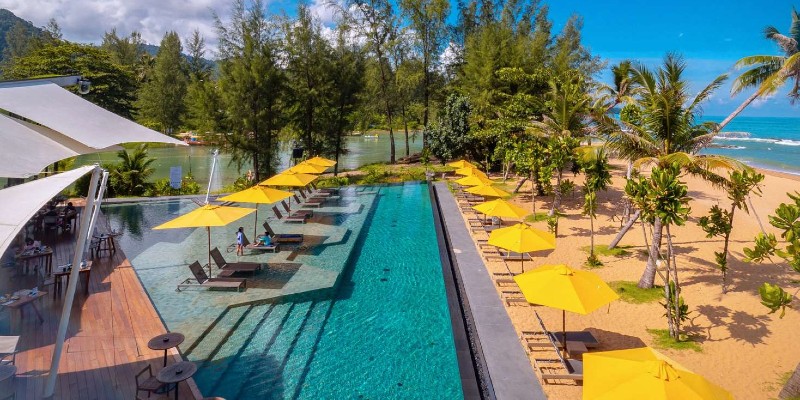 Got your heart set on a stunning Thai beachfront escape this summer? Here's why we think La Vela Khao Lak resort could be just what the doctor ordered. 
In this blog, we'll introduce you to this awesome resort overlooking the shimmering Andaman Sea. We'll take you through what to expect when you're there and the opportunities that aren't to be missed. 
But, before all that, how about we get you two more acquainted?
---

---
Meet La Vela Khao Lak Resort
Tropical beachfront escapes don't come much more enchanting than a five-star resort on one of the best beaches in Thailand. 
A sister resort to the, equally incredible, Casa de La Flora, La Vela Khao Lak finds itself on the mesmeric shores of Bang Niang beach. This modern destination brings together incredible Thai scenery, activities and comfort to create an unforgettable trip. 
With a huge free-form pool, two restaurants, one bar, a spa, fitness centre and kid's area, as well as a plethora of excursion options – there's plenty to look forward to. 
So, now you know it a little better, why don't we show you to your room?
---
Are the Rooms Up to Date?
A selection of room categories ranging from Deluxe through to Pool Access Sea View ensures there's a perfect spot to lay your head. However, no matter which category you choose, you'll always be greeted by a modern spacious environment. 
Contemporary design touches flirt with flashes of authentic Thai flair. You can essentially take your pick of what colour you want staring back at you through the impressive floor-to-ceiling windows too. From the azure tones of the pool to the golden sand beach or verdant garden landscape. 
Inside you'll find a spacious living area, comfy bed, and a large bathroom with shower facilities. Plus, if you step out onto the private balcony you'll also find a soaking tub with a view. What more could you possibly want from a five-star escape? 
Next up, let's talk food!
---
What Are the On-Site Dining Options?
Although there are only a couple of restaurants on-site, you won't have to worry about having a good selection of delicious fare. 
At Spices Restaurant you can start your day with a flourish. Here a mouth-watering international breakfast buffet helps you make the most of the most important meal of the day. 
Meanwhile, Kokulo Beach Club might be an incredibly trendy space to catch some rays. But it's also the place to be for a delicious bite at night. Live cooking stations and an incredible sea view conspire to leave you completely mesmerised. And that's before the food has even made it onto your plate!
Elsewhere, you also have the refreshing option of stopping by the Cotton Café. This light and airy café and library offers a wonderful spot to get out of the sun and into a good story. Light bites, cakes and coffees are the order of the day here. 
---
What is the Qaqula Spa like?
Before we start talking about the range of awesome activities at La Vela resort, we should probably tell you more about a super-relaxing space. 
The Qaqula Spa is the place to be if you prefer to slow your roll while you're away. We all know about how entwined with soothing energy Thai massages are and you can experience it for yourself in this tranquil space. 
Here years of experience, natural products and soothing techniques come together to create a wonderfully settling experience. Take your pick from a range of treatments including massages (obvs), exfoliation, wraps and beautification techniques. All of it is aimed at leaving you feeling weightless. 
So, now you know where to turn down the speed of your trip, where can you crank it back up again?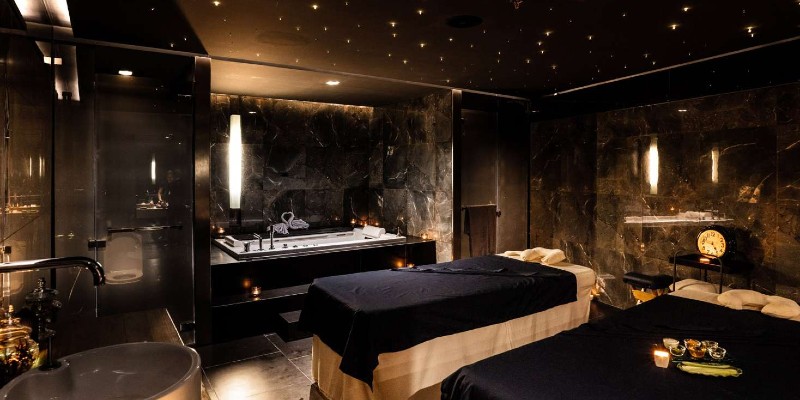 ---
Is There Something for the Kids at La Vela Khao Lak?
First, before we talk all things activities, we thought we should let you know that all of this fun in the sun isn't just for the adults. Kids can get involved in the holiday hijinks too. 
The Petit Captain club is the perfect spot for engaging your rugrats. The entertainment team who run the club have been specially reviewed to ensure they're the best of the best for looking after your tots. 
All this means your little explorers can experience some amazing fun times. Activities in the club consist of edutainment and fun frolics. The use of Montessori-based toys engages their senses while the stunning natural environment sparks their learning through play.
---
Are There Any Good Excursions?
If you don't like to stay put for too long on holiday, then the good news is you won't be disappointed at La Vela Khao Lak. The tour desk here is brimming with incredible trips to fill your days with Thai-shaped adventures. 
You can do everything you ever wanted with this range of explorations. From experiencing a magical Khao Lak jungle safari to touring some of the best temples in Thailand. 
But if you want to learn more about this enchanting destination, the Phuket Sightseeing and Shopping trip is a great way to catch some of the best things to do in Phuket. On the other hand, if you don't want to take in the hustle and bustle of the city, the Takuapa Old Town canoeing or Tsunami Memorial tours offer a fantastic insight into what village life is like in the local area.
But that's just a taste of some activities on offer here. You'll have to go there for yourself to experience them all.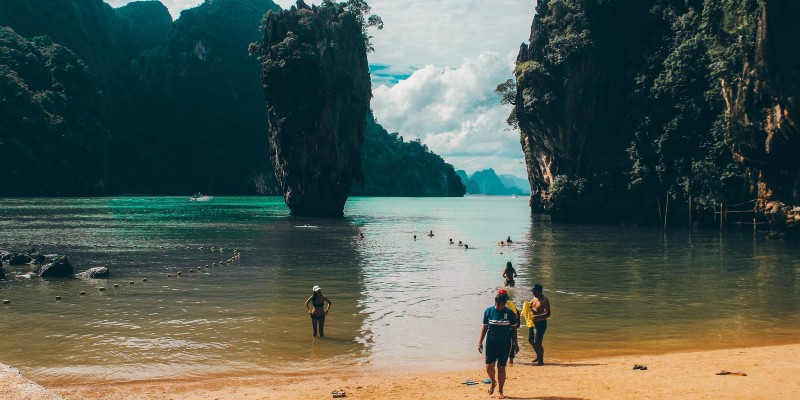 ---
See More of Thailand 
That's where we can help. If you like the sound of kicking back on Bang Niang beach or exploring some of the must-see sights in Thailand then we gotchu! 
Just click the button below to start building your free La Vela Khao Lak online quote today.