14 Reasons Why Maritim Resort & Spa Is Everything
Allow us to tell you all the reasons why we're head over heels for Maritim Resort & Spa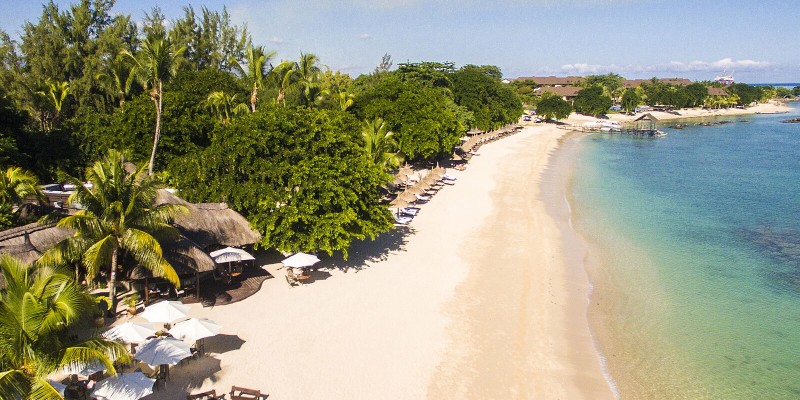 You might think that being an incredible five-star island paradise is enough to entice most people to Maritim Resort & Spa, Mauritius. However, we think simply calling it that slightly underplays it. 
Instead, we thought we would go ahead and outline every reason why it's such a wonderfully unique place to stay. 
But before we get into all of that, we should probably give you a quick overview of the place. 
---
Introducing Maritim Resort & Spa
Maritim Resort & Spa is a five-star resort located up on the northwest coast of Mauritius. This dazzling resort has a number of tricks up its sleeve, not least the fact that it plays host to 7 restaurants, 6 bars, 2 pools and sits on a glimmering stretch of white sand. 
Oh, and did we mention the fact that it's won a Certificate of Excellence from TripAdvisor two years running? Plus, it's also the proud winner of a Traveller's Choice award from the eponymous rating site. 
But, aside from all that, why don't we tell you all the reasons why we love it. 
---
The 14 reasons why
It's newly refurbished
Located right on Turtle Beach
It's inside a historical site
There's a multi-award-winning spa
River or ocean views in every room
Choice of restaurants
Selection of bars 
It's a rum-lovers dream
There's a state-of-the-art fitness centre
Awesome land activities 
Water sports galore 
The kids are alright
Get your green fees paid at Maritim Golf Club
There's an incredible half-price offer available now
---

---
1. It's newly refurbished
Beginning this round-up of the top reasons to visit Maritim Resort & Spa, we had to talk about the trendy modern interior. The recent renovation works carried out on the resort have lifted it even further. 
Modern patterns and colour palates merge if with island flair to create a relaxed, bright and airy space. Because, let's face it, if you're right on the beach you want everyone to know about it.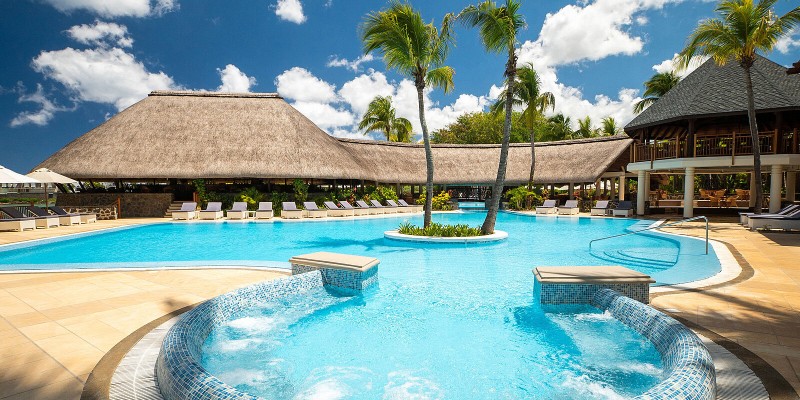 ---
2. Right on Turtle Bay
Speaking about the beach. The resort finds itself beautifully draped on to the soft white sand of Turtle Bay – one of the best stretches of sand on the island.
And when you have as many breathtaking beaches as Mauritius, you know this one's going to be good.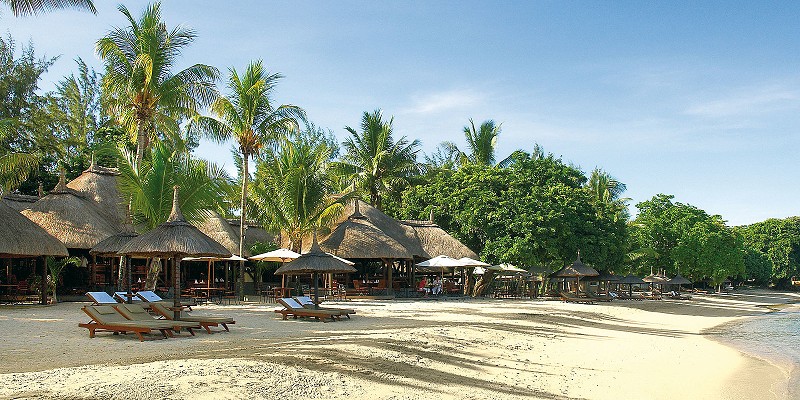 ---
3. Inside a historical site
But the incredible beachfront locale doesn't tell you everything you need to know about Maritim's perfect positioning. 
Because once you step inside you realise that you're actually stepping foot on ancient ground. The Ruins of Balaclava run throughout the site, but you won't just find crumbling relics of the past. 
As one of the best excursions in Mauritius, there's so much to experience in the ruins and it's all on your doorstep.
Some of the old buildings in have been repurposed as restaurants and bars. However, you can also visit an animal farm, giant tortoise park, dog walking sessions, outdoor games areas, and even a there's even a scent garden.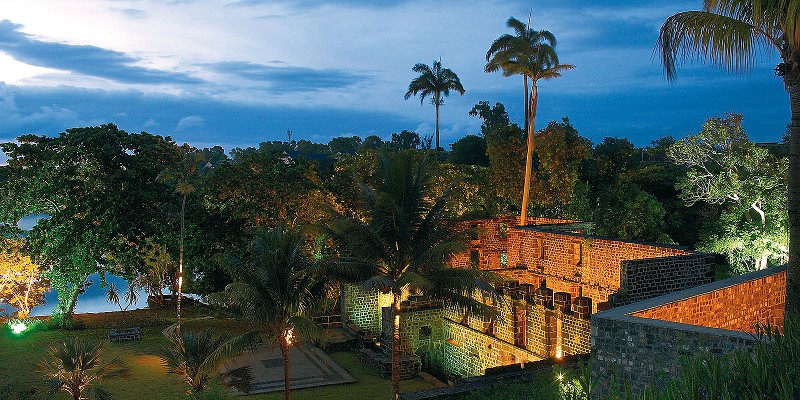 ---
4. Visit a multi-award-winning spa
Away from the beach and all the incredible things to do in the Ruins of Balaclava, you might want to try unwinding in the resort spa. 
The Maritim Tropical Flower Spa has picked up multiple gongs as a result of the quality and selection of treatments available. Slow down and choose the perfect one for you and slide into tranquillity. 
Each one of the masterful spa team has been fully trained in physical therapy and calls on a wealth of experience, as well as a few centuries of treatment knowledge to deliver your mmm… moment.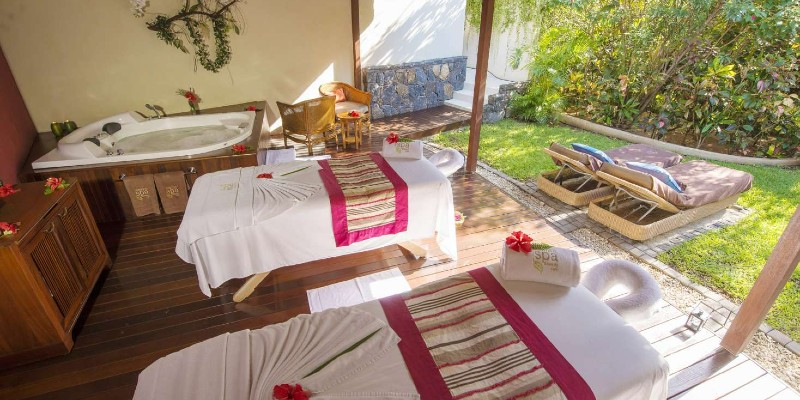 ---
5. Rooms with a view
If you're one of those people who loves nothing more, when on holiday, than opening the curtains to a glistening watery view each morning, then you'll be at home here. 
Whether it's the majestic Indian Ocean providing the shimmering backdrop or the stunning Citron River, you'll always have a gorgeous view from your room. 
Each of the 270 rooms and suites at Maritim boast a watery picture from the balcony. So you don't have to panic about booking the best room. 
---
6. Choice of restaurants
On many occasions island resorts don't offer a huge amount of choice when it comes to places to eat. However, that's not the case at Maritim.
Here you can take your taste buds on a journey from Mauritius to Asia to the Med. 
Belle Vue is the main buffet restaurant which serves international classics throughout the day and night. Meanwhile, if you fancy taking your dining experience to the sand, then Le Filaos Beach BBQ is the perfect spot. 
Elsewhere, those instantly recognisable flavours from around the world come to play in the other eateries. La Marée is where you'll discover stunning Medterranean-inspired fare with influences taken from Spain to Morocco and anywhere in between. Le Banyan offers the vibrant aromatics of south-east Asia, served Teppanyaki-style. 
However. if you're looking for completely unique experiences then Anno 1743 and Château Mon Desir have you covered. The latter is highly regarded as one of the best eateries on the island, serving up four-course culinary journeys. Whereas, the former delivers all the stylishness of modern decor and cuisine while remaining situated in one of the old buildings in the Balaclava ruins. 
There really is something for everyone to enjoy at Maritim Resort & Spa when it comes to dinnertime. 
---
7. Selection of bars
But the food and drink fun at Maritim doesn't begin and end in the restaurants. There are also a host of chic bars waiting to make your acquaintance. 
Stop by Anno 1743 again and you'll find a chic, relaxed roof terrace called Nest, offering comfortable furniture, stunning views and classic cocktails. However, while there are 6 bars we could talk about, we're going to focus on the star of the show: The Distillery. 
Rum is big news in Mauritius. But more on that in a minute. The Distillery stands in the spot where a real life rim distillery once operated way back in the 19th century. Holding the island's largest collection of rums and boasting vintage design, this stunning bar is a treat for the senses.
While we're on the subject of rum…
---
8. Masters of rum
Although the Mauritian rum trade is only recently beginning again following the lifting of an old ban on preventing the production of Agricole rum, the island is in love with this spirit. 
It's an affectionate relationship which first began with Pierre Charles Francois Harel who intially proposed the distillation of rum on the island.
Fast forward to today and that industry has swelled. In fact, Mauritius is now one of the only nations in the world to produce both Agricole and industrial rum.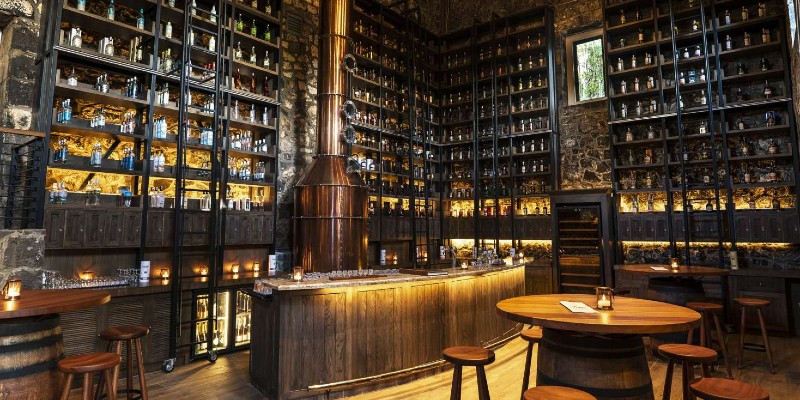 ---
9. State-of-the-art fitness centre
Moving away from the rum trade and into the gym (what an awful combination).
The resort boasts a wonderful fitness facility for those who love nothing more than an invigorating exercise to start their days in the sun.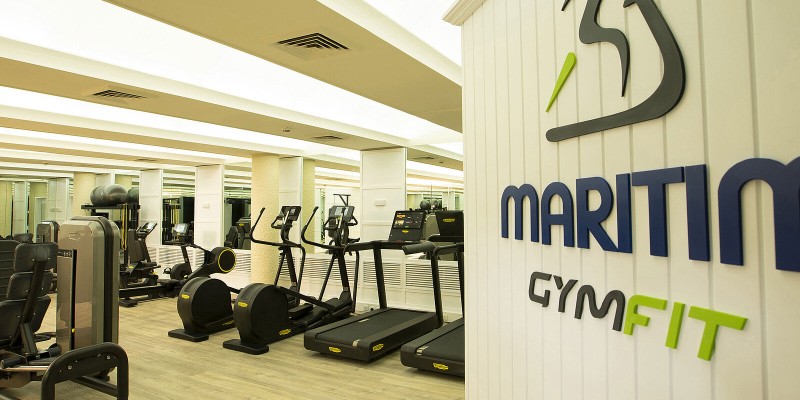 ---
10. Land activities
But the sporting activities available at Maritim Resort & Spa stretch beyond the belt of a treadmill. It's up to you whether you treat it as fitness or not, but there are a world of sports and other activities waiting to be discovered. 
Perfect for entertaining the whole family, you can choose to improve your game or learn a new skill with provisions for everything from mini golf to croquet. 
However, if you prefer a more grounding activity, then you might also like to try a resort yoga class.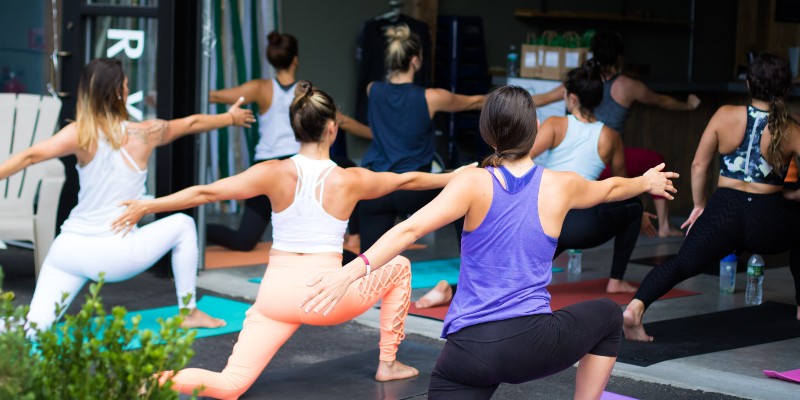 ---
11. Water sports galore
That plethora of resort activities also stretches into the shimmering waters of the Indian Ocean. A world of surface-led fun is available with kayaking, pedal boats, and water ski sessions on offer. 
Although, the fun really ramps up when you dip below the surface. The Maritim Resort & Spa Diving Centre is a dedicated resource for getting you closer to the submarine creatures around the resort. Mauritius is known for its incredible dive sites and there are a staggering 21 spots to explore around the resort. With shipwrecks, coral gardens and reefs to discover, you'll never see it all. 
On the other hand, if you don't fancy going under, then we recommend trying a transparent kayak to catch those coral-dwelling wonders without getting wet. Unless you fall in that is!
---
12. The Kids Are Alright
Because Maritim Resort & Spa is a friendly spot for everyone to enjoy, the kiddies can have their own experiences too. 
The Turtle Kids Club is packed to the rafters with fun adventures and activities for your little explorers to engage with. Taking the form of a quaint house in the middle of a playground, the club benefits from qualified staff leading a schedule of fun things to do. The kids can play and learn more about their new island environment.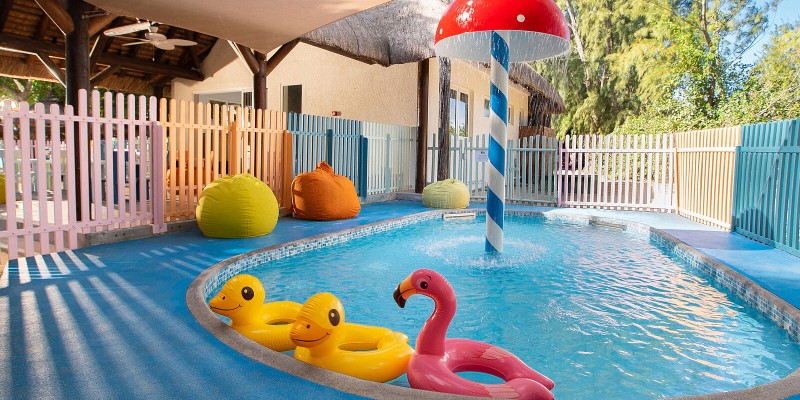 ---
13. Green fees paid at Maritim Golf Course 
Included in your all-inclusive stay at this five-star haven are the green fees at Maritim Golf Club.
This stunningly beautiful 9-hole (par 29) course has been lovingly designed by Australian pro golfer Graham Marsh. The angles, elevation and course length make it ideal for all skill levels.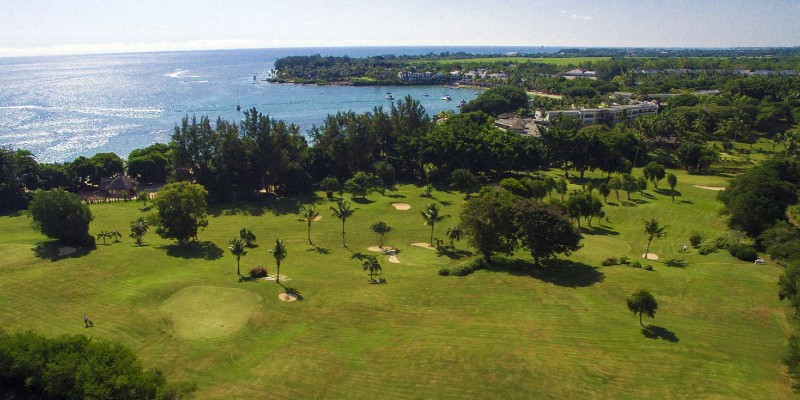 ---
14. Our half-price offer is available now
We think all those advantages and amenities go to create one pretty persuasive argument for getting yourself to Maritim Resort & Spa. Wouldn't you agree?
But, if you need an extra little nudge in the right direction, how about the fact that we have this place available from just £1,499pp?
We think we've made our point.
Get started on building your free online Maritim Resort quote now by clicking the button below!