Escape the Crowds in Thailand: Here's How
With a destination as popular as Thailand it can be difficult to find a quiet corner, but we're here to tell you how to escape the crowds in Thailand.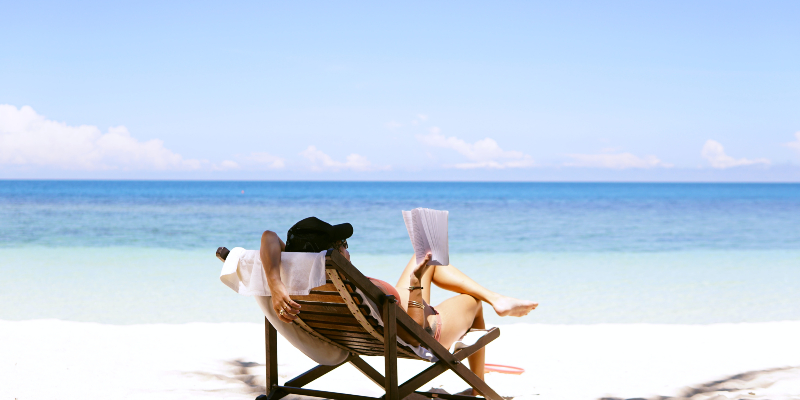 Millions of tourists flock to Thailand every year, and with travel becoming easier every day, Thailand is high up on everyone's list of bucket list places!
We don't blame those wanting to visit this beautiful country.
But sometimes you just want to avoid the hoards of people and enjoy the tranquillity of a location.
Well, don't worry, the quiet places in Thailand are the secret gems. These idyllic islands mean you steer clear of the crowds but still have the full Thailand experience!
---

---
Some quick hints and tips before we begin
Before we give you some ideas of places to visit, you can start by following these tips to avoid the tourist crowds.
Firstly, avoid peak season. Between November and February you will find lots of people as the weather during this time is what most tourists seek. It's warm, but still with cool breezes so you are not too hot.
Although in low season the weather may not be as great, as you may get some rain, it can be worth it to avoid the crowds.
If you do want to visit the more popular attractions, getting up early can definitely help. Check the opening times and try to get there before everyone else wakes up. You still get to experience the top attractions, whilst avoiding everyone else who wants to see them too!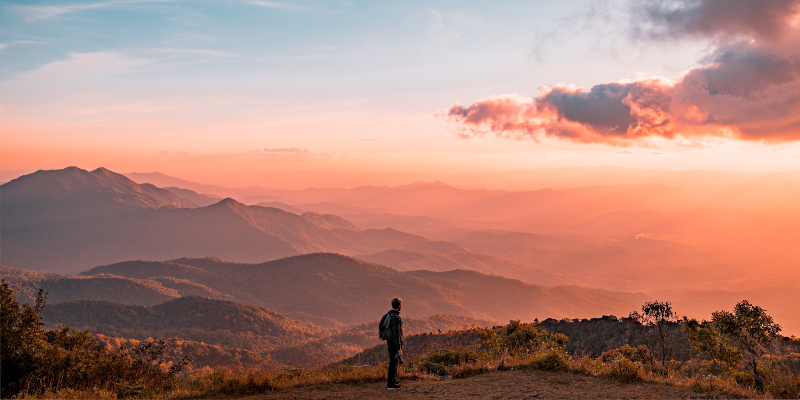 ---
So, shall we take a look at where you can go to experience a secluded break?
Railay Beach, Krabi
Kamala, Phuket
Koh Yao Noi
Koh Mak
Koh Kradan
Emerald Cave & Koh Muk
---
Railay Beach, Krabi
You may be looking to relax on a beach without the worry of finding a spot for your towel. Or ducking to avoid being hit on the head by beachballs, volley balls, or any kind of object flying through the air.
Quiet places in Thailand, especially quiet beaches, may seem like a rarity. However, Railay Beach in Krabi is the perfect example of an idyllic beach.
As the beach can only be reached by boat, you won't find cars full of tourists pulling up to take your spot on the sand. Surrounded by limestone cliffs, jungle and turquoise waters it's what dreams are made of.
Plus, if you're looking for more than just a dip in the ocean, the limestone cliffs are perfect for rock climbing.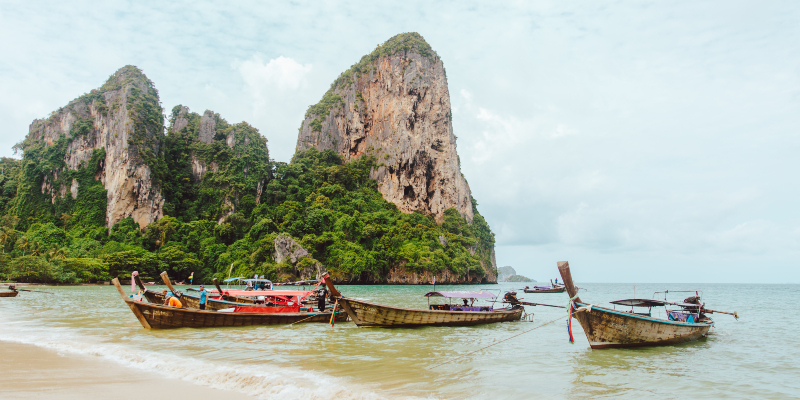 ---
Kamala, Phuket
Peace and quiet awaits at Kamala Beach, north of Patong. This quaint fishing village is enclosed in a bay with lush hills and forests surrounding it.
You can enjoy the white sand beach in the northern end. It's a haven for those seeking quiet places in Thailand. With oceans perfect for snorkelling, and even surfing during May to October, you can make the most of having the beach to yourself.
In the middle section of Kamala you will find the local village, the perfect spot to grab a drink and some delicious seafood at one of the restaurants.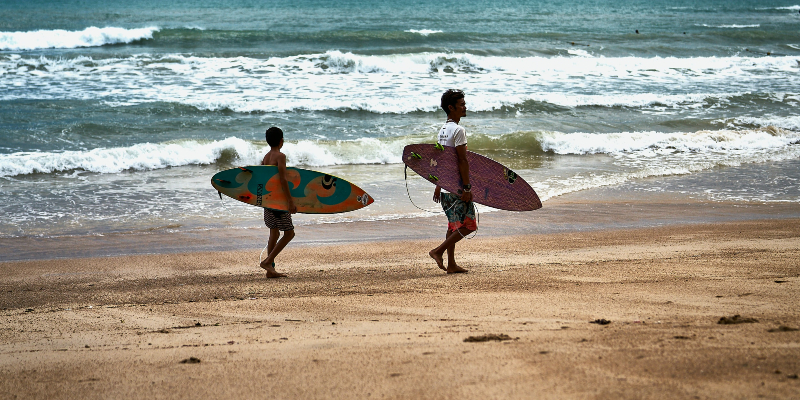 ---
Koh Yao Noi
Between Phuket and the Malay Peninsula lies Koh Yao Noi. With a chilled out atmosphere this island is easily accessible but still offers a laid-back escape.
It represents rural Thailand and visitors can see how charming the natural side of the country is. With beautiful beaches and forests you can explore the island to your heart's content.
The friendly locals enjoy the quiet life, but they are still very hospitable to those visiting the island. You can rent a scooter and make your way around seeing the sights, or take to the water and rent a kayak for the day.
---
Koh Mak
Does no nightlife, no bright lights and built up hotels sound good to you? What about instead we present palm trees, deserted beaches and bicycle tracks. Koh Mak is the epitome of an island paradise.
You'll never find yourself searching for a space within the crowds, and you're always guaranteed an idyllic stroll across the beach.
There's still the opportunity to discover more about Thai culture. Whether it's at the Buddhist temple, or trying local delicacies. Koh Mak is a secret gem of Thailand, and if you're looking for serenity, it's the place to be.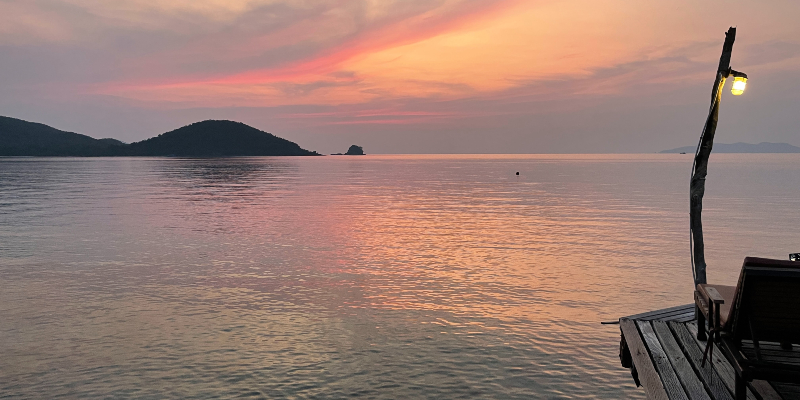 ---
Koh Kradan
This narrow and long island in Trang province looks like a deserted island. The lack of roads, stores and ATMs means you can switch off from the stresses of everyday life and focus on the beautiful views of Koh Kradan.
With clear waters, snorkelling on the island is a must do. There are colourful fish and coral reefs to see in the shallow waters. It's even possible to kayak around the whole island in three hours!
Other than lazing around, snorkelling and eating Thai cuisine, there really isn't much to do on the island. But, if you're looking to spend your days clearing your mind and relaxing, Koh Kradan is calling your name.
---
Emerald Cave & Koh Muk
Finally, we have Emerald Cave on the beautiful island of Koh Muk. This cave is a hidden lagoon home to crystal clear waters and verdant greenery.
To reach the cave you have to swim or kayak through a pitch black cave, so make sure you feel okay with this before making your way to Koh Muk!
Despite being on our list of quiet places in Thailand, this spot is probably one of the more popular destinations. If you want to ensure you do miss the crowds, we suggest again to wake up early and make your way there before everyone else.
---
Ready for some peace and quiet?
These places should help you avoid the crowds and experience a tranquil Thailand. What ever type of holiday you are seeking from Thailand, the vast amount of places, activities and sights all offer a different type of holiday.
If you're looking to relax even further on your trip to Thailand, these 6 spa resorts are the perfect base for your retreat.