Paradise By Name, Paradise By Nature, Introducing Paradise Koh Yao Resort
Not all Thailand holidays are created equal. Experience a tranquil island escape at Paradise Koh Yao.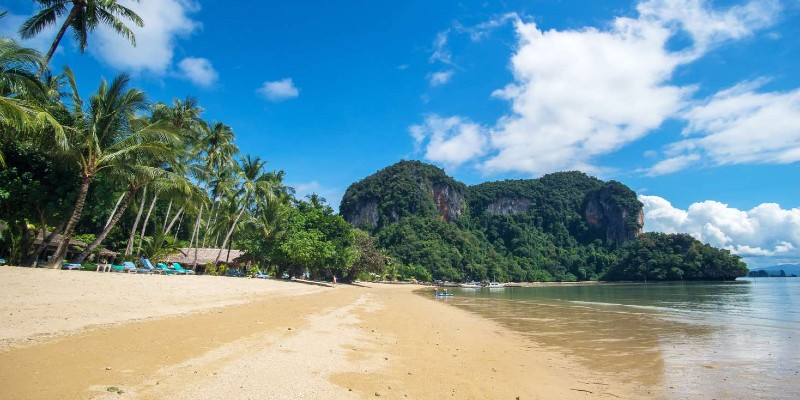 Paradise Koh Yao is the ideal opportunity for you to experience a slice of the Thai life, pun absolutely intended, without feeling like you're central Phuket.
Bathe yourself in luxury on your next Thai holiday. Serenely nestled on Koh Yao Noi island between the lively regions of Krabi and Phuket, Paradise Koh Yao is a picture-perfect haven offering a more laid-back alternative to your Thailand escape.
---
First impressions matter
From the moment you arrive at Koh Yao Noi island, in your speedboat transfer from Yacht Marina Haven in Phuket, you're starting to live that serene A-list life.
Pull up on the soft-golden sand and listen to the gentle lapping of the Andaman Sea. The first thing that strikes you about Paradise Koh Yao Resort is the setting. It's backed by lush green national reserves and enclosed from the sea by a stunning coral reef.
While this setting away from the hubbub of Phuket and Kabi may seem quiet, the natural environment means there's still plenty to do. So, don't panic if you hate the thought of just doing nothing when you're away.
But more on those activities later, for now, let's tell you more about your accommodation.
---
Home from home
If you've visited Thailand before you may, or may not, know about amazing Phang Nga Bay. This iconic, and hugely popular, stretch of coastline is renowned for providing the setting for both Leonardo Di Caprio's "The Beach" and classic James Bond flick "The Man With The Golden Gun".
But why are we telling you this? Well, because you'll have a great view of it from your room at Paradise Koh Yao.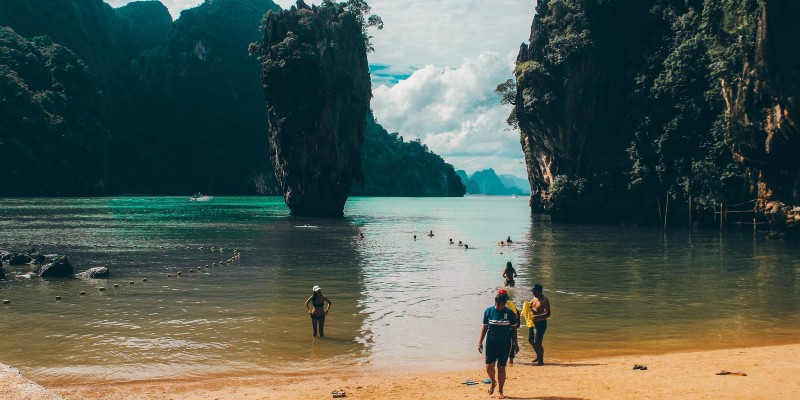 Your room
The resort's rooms are designed to help further relax you into the pace of island life. Whether you've booked into a Superior Studio or a decadent Pool Villa the amazing this is you're never too far from the influences of nature.
In the current Tropical Warehouse offer you get a free upgrade to a Hillside Jacuzzi Studio with a Private Balcony & Swing Daybed. Which means you'll be in the perfect spot to take in those dazzling views out over Phang Nga and the Andaman Sea.
And by perfect spot we mean bubbling away in a Jacuzzi, drink in hand.
---
Do what you like!
As we said, the terrain around Paradise Koh Yao is as diverse as it comes.
Hills
Verdant national reserves sit to the rear of the resort giving the whole island such a serene vibe. In addition to just looking incredible, the hills also offer you the chance to tackle activities like hiking, mountain biking, and other rainforest biodiversity awareness pastimes.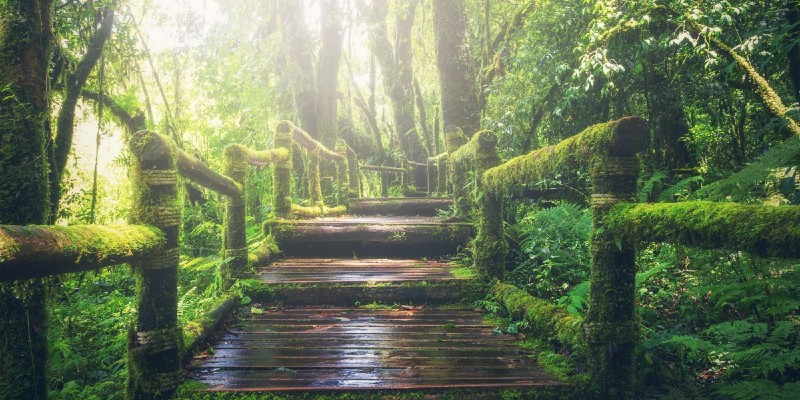 Water
However, the activities don't diminish as you move down from the lush green hills to the soft golden-sand shoreline. Hidden under the tranquil Andaman Sea, to the front of the resort, lies a grand coral reef. Head out on scuba-diving and snorkelling trips to get to know the submarine world around the resort a little better. You'll be dazzled by the range of kaleidoscopic marine life here.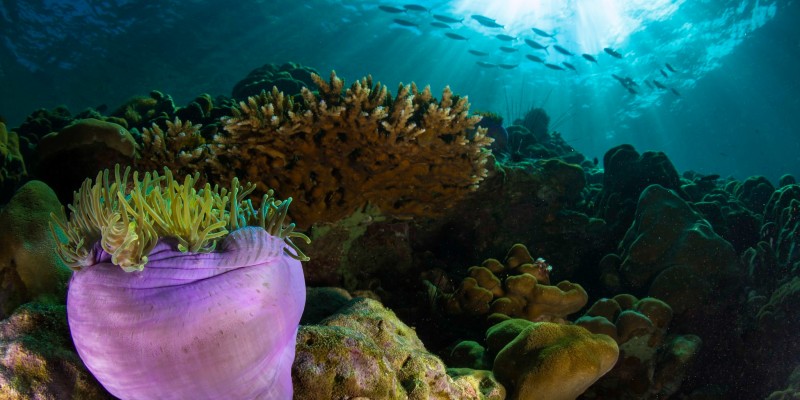 Explore
The great thing about Koh Yao Noi's location, smack bang in the middle of vibrant Krabi and Phuket, is the fact that you can head out and explore any time.
We love the fact that, when you fancy a little hustle and bustle to contrast the tranquillity of Paradise, you can just hop on a speedboat. Take in the markets of Phuket or the party lifestyle of Krabi at your leisure. All the while knowing you can just speed back to your soothing haven whenever you like.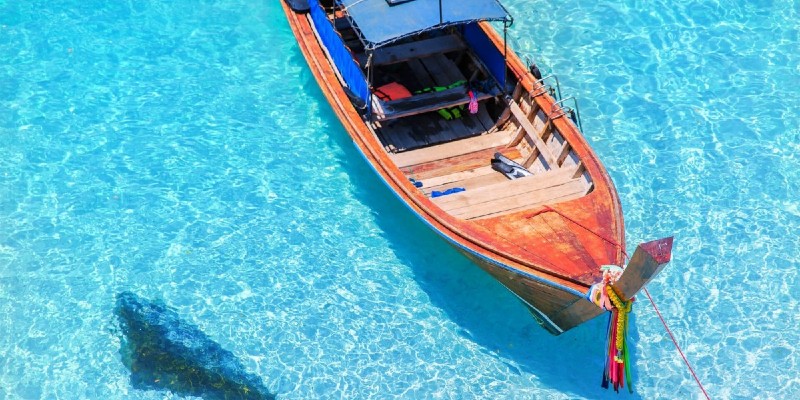 Cooking
But you don't have to don your hiking gear and pack your map or swimsuit for all the activities at Paradise Koh Yao.
One awesome addition to the pastime calendar is Thai cooking classes. It's actually quite rare that you come across a resort in Thailand which offers complimentary cooking classes. So you can start diversifying your culinary capabilities.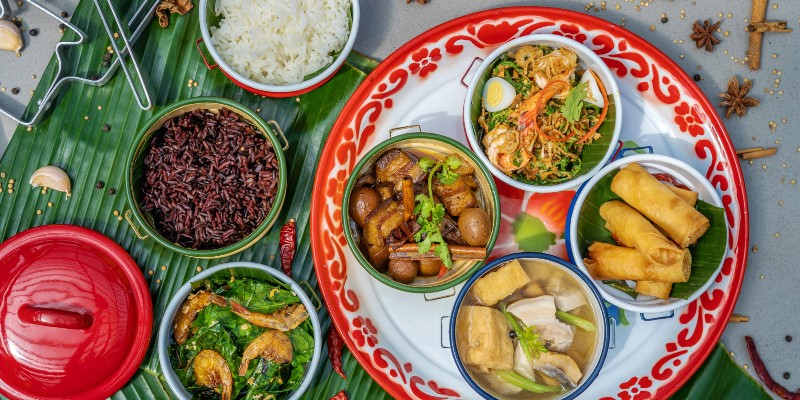 Relaxing
Of course, just because there's a miasma of activities available doesn't mean you have to try them all. If you prefer to take the pace of your break a little slower then you're also in a great spot. The resort pool is perfect for lounging and staring out over the shimmering sea. But if that's not laid back enough for you, take a visit to the resort spa.
Dubbed the Spa @ Paradise it certainly lives up to the name. Thailand and Indonesia are synonymous with soothing spa therapies, influencing many of the treatments we see across the world. The open-air salas are sunken into the verdant hillside delivering spectacular views of the glimmering sea as you relax into serenity through your treatment.
---
Fill your belly
As you might expect from a resort offering complimentary cooking classes, the food at Paradise is delicious. Two restaurants, Seafood Terrace and Al Fresco, don't complicate the process. Instead they specialise in mouth-watering marine delicacies and delicious Mediterranean fare.
Again, you wouldn't have to be Sherlock Holmes to decipher which of those two cuisines are on offer at Seafood Terrace. Stunning, fresh seafood is enhanced with vibrant Asian flavours and delivered to your table in an open-air restaurant. Which spills out on to the soft sand and offers showstopping views of Phang Nga Bay to accompany your meal.
Over in Al Fresco, sumptuous tastes of Italy transport you to the rolling hills of Tuscany. Enjoy delicious pizza, pasta, and seafood as you gaze out over the beach. A star-speckled night sky provides the perfect backdrop.
However, your meal options at Paradise don't stop there. Choose to dial up the romance with a beautiful Thai meal on the beach. Let the Andaman Sea provide the acoustics as you drink in the atmosphere – and a decent amount of wine. You're on holiday after all.
---
Bars
Speaking of wine, you'll be glad to know there's a couple of bars to discover at Paradise. The pick of the two is, by far, Sundowners Bar.
Assuming the form of a relaxed beach shack, this cocktail bar serves up mouth-watering concoctions throughout the day and well into the evening. And, as you might have guessed, it's a top spot to sit a while and catch a mesmeric Thai sunset.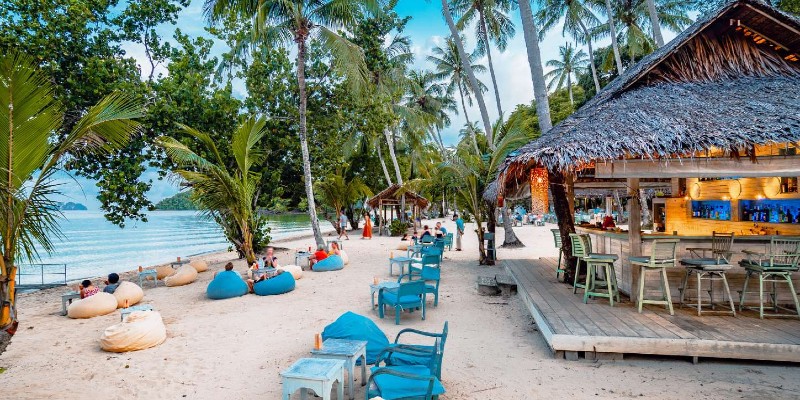 ---
Heard enough?
If all this talk of Thai paradise has got you salivating at the thought of jetting off again, why not click the button below and get your Asian odyssey off the ground.
Paradise awaits, Paradise Koh Yao that is…