Exploring Dubai and Maldives: The Perfect 10 Day Itinerary For Your Twin-Centre Adventure
When the chance to visit Dubai and Maldives comes in one trip, you know that's a break built in holiday heaven.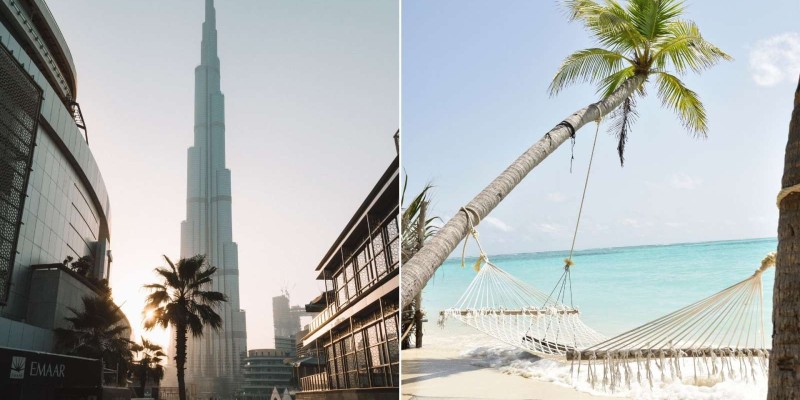 Packages to Dubai and Maldives don't come around very often. But when they do, they're perfect for bridging that gap between those who want all-action holidays and those who love nothing more that chilling on the beach.
But what should you get up to on these trips to ensure you're making the most of the experience?
In this blog we'll take a look at a Dubai and Maldives twin-centre holiday. We'll also show you what activities you need to have on your to-do list, and how to plot it out.
---
The Trip
We're focussing on the latest twin-centre trip offer from Tropical Warehouse, which looks to give you the best of the city and the sand.
Bringing together JA Ocean View Hotel and South Palm Resort. The offer combines two five-star resorts in Dubai and the Maldives, perfect for seeing as much, or as little, of these stunning destinations as you like.
But more about those resorts later. For now, let's take a look at your trip and how you can grab it with both hands. After all, it's been a long time coming!
---
Your Itinerary
Day one
Best. Day. Ever. You land in dazzling Dubai and are immediately whisked off to the stunning setting of JA Ocean View Hotel via the complimentary transfer. Unpack your bags and start choosing which restaurant you want to try for dinner.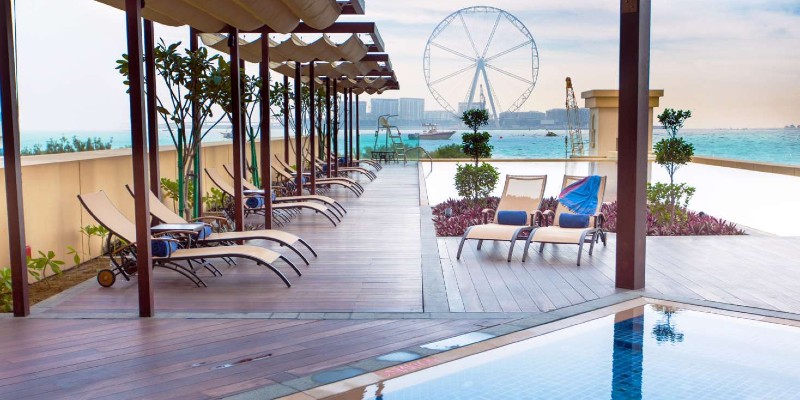 Day two
The great thing about JA Ocean View Hotel is it's positioning. As the resort is part of the luxurious Jumeirah Beach Residence, you're placed right on the 'The Walk' a prime piece of real estate in Dubai. Just minutes from iconic sights like Dubai Marina, marina beach and The Palm.
After a day of exploring the sites near to JA Ocean View you might want to retire to the resort in the evening and catch your breath.
Day three
Your final day in the city. We recommend speaking to the reception team at the resort. They'll point you in the direction of some of the most unique experiences in Dubai to truly sign off on your time in the city in special style. Everything from sky diving to ziplining through the marina to desert safaris can be found. These trips to tend to cost extra but are soooo worth it as you'll never forget them.
When you're back from your excursion why not head back to the room and throw on your glad rags to check out some of the local restaurants. Dubai is home to a thriving gastronomic scene and from your location on The Walk you're perfectly placed to sample the best.
Asil Restaurant is a stunning Morroccan, Lebanese restaurant on The Walk which is perfect for delivering a special meal to round off your evening.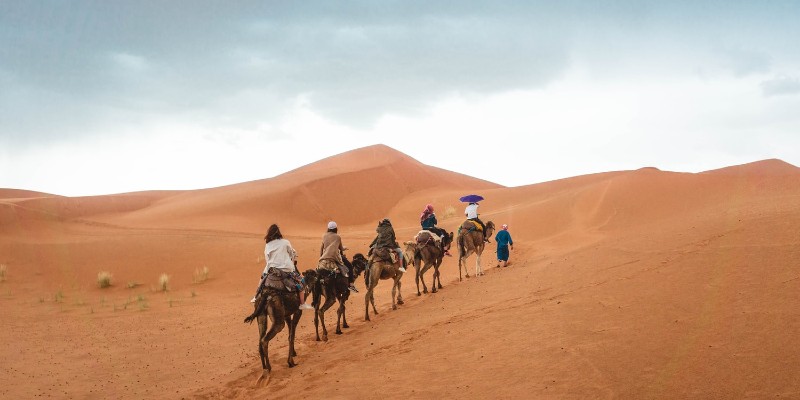 ---

---
Day four
Start the day in the United Arab Emirates and end it on the shores of the Indian Ocean on a private island paradise.
If you get time, you might want to treat yourself to a complimentary 15-minute massage in the resort spa when you arrive – it's included in the offer!
Day five
Your first full day at South Palm Resort. The thing that strikes you most at the resort is the glistening beach. Spend all of day four getting some much-needed R&R and acquainting yourself with the pace of life.
The powder white sand is right on your doorstep and just beyond lies the shimmering azure lagoon. Just like the pictures of paradise you've seen on Instagram
Day six
If you can tear yourself away from the beach and pool area, this is a great time to get out and explore a little. If you fancy a friendly game of tennis or football, you can.
However, we'd recommend trying your hand at some paddle-boarding or canoeing on the lagoon. You'll feel like you're having an unforgettable adventure, but you'll also get a different perspective of the water surrounding the remote island.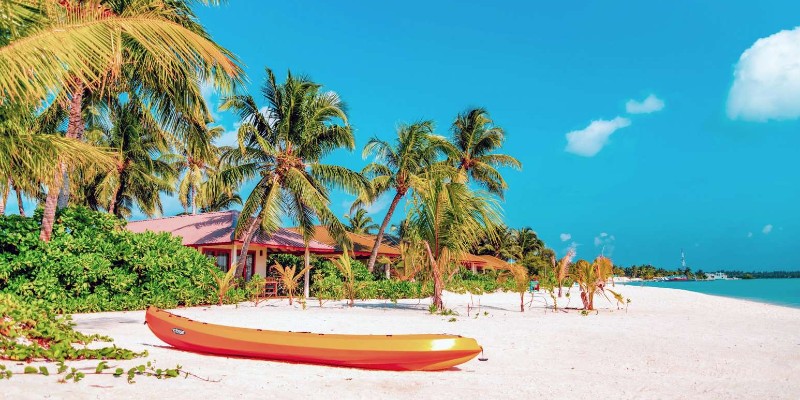 Day seven
Speaking of getting to know the water better. The Maldives is home to some of the best dive sites in the world. So, you have to go on a submarine excursion at least once on your trip.
South Palm's on-site PADI dive centre offer brilliant submarine safaris where you can get up close and personal with the house reef. Check out the world of dazzling, kaleidoscopic marine life lying just beneath the surface.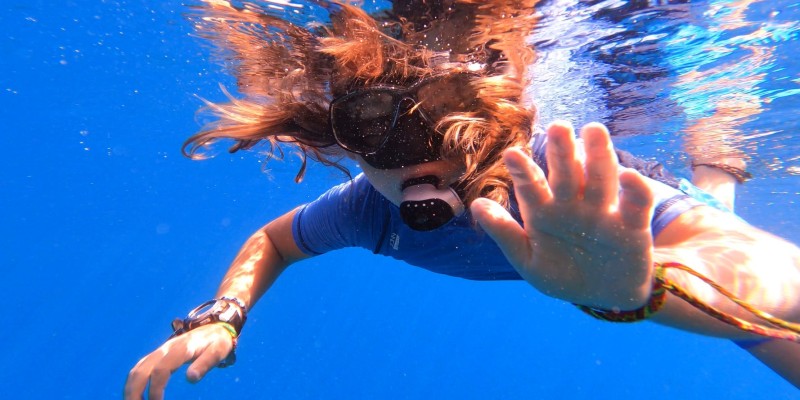 Day eight
Now that you've spent lots of time getting to know South Palm and the waters surrounding it, day seven is perfect for getting out and exploring more of the wider environment.
The resort run amazing excursions including island-hopping tours which show you everything from special uninhabited atolls to traditional Maldivian settlements like Hulhumeedhoo. Get a feel for the culture of the archipelago and see a slice of everyday life in this otherworldly paradise.
Again, these trips can cost more but they are incredible. Some will come with a packed lunch from the resort for the trip. However, the shorter excursions get you back to South Palm in time for dinner at Banyan restaurant.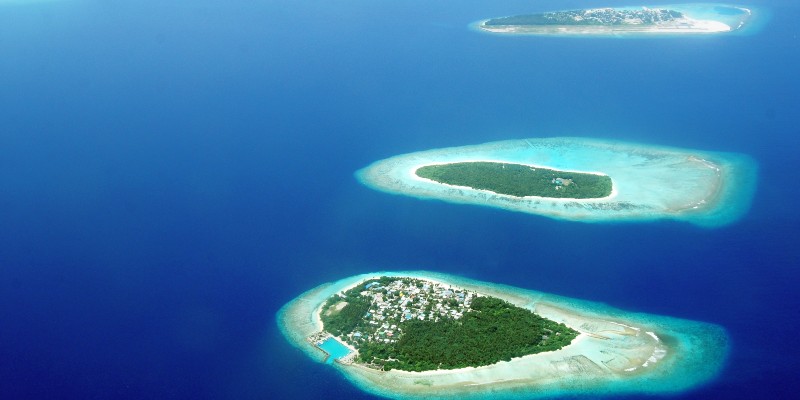 Day nine
Like many of the other areas and activities at South Palm, the spa is unlike anything you've seen before. Located out in the lagoon, as if it's been dropped from the heavens, the Kurumba Spa is only accessible via Dhoani boat.
Could there be anything more relaxing that having a soothing massage in the middle of an azure, Indian Ocean fed lagoon just off the white sand shores of a Maldivian island? We feel relaxed just writing about it.
A soothing day at the spa has to be the perfect way to round off such a sensational trip, to leave you feeling renewed for the journey home.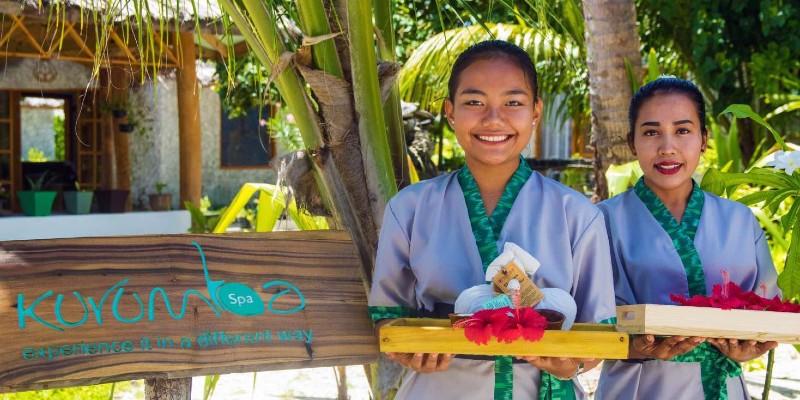 Day ten
After that spa treatment you're up with the lark and ready to close the book on your Dubai and Maldives adventure.
So now you know your itinerary maybe we should give you a little more details about where you'll be staying.
---

---
JA Ocean View Hotel, Dubai
Aside from its ideal location, the next thing which hits you about JA Ocean View as you step inside is the opulence of your surroundings.
Designed to be your escape from the hustle and bustle of everyday Dubai life, the resort offers a stunning infinity pool which looks out over the cityscape and Arabian Gulf.
As we mentioned above, the resort has five top restaurants. Dine on everything from grilled favourites in a sports bar setting, to fine French cuisine in an elegant up-market eatery.
The Dubai and Maldives offer from Tropical Warehouse places you in a decadent Superior Sea View Room, so those views of the shimmering Arabian Gulf will follow you around the resort and into your bedroom.
---
South Palm Resort, Maldives
Sitting on its own private island on the remote southern tip of the Addu Atoll, South Palm offers an oasis of tranquillity.
You'll stay in a plush Oceanfront Beach Villa which comes complete with a walk-out deck on to the pristine white sand beach. Live out your Robinson Crusoe fantasy at this Indian Ocean paradise.
The resort merges modern design with traditional architecture to create an paradise-island like escape. While Banyan is South Palm's only restaurant, it still offers stunning international fare as well as Maldivian classics.
However, the resort also offer in-villa dining or special evening experiences. Sample beach dining, lobster dinners or seafood beach BBQ's for a memorable mealtime. So, although there's only one restaurant, the world really is your oyster at mealtimes in South Palm.
---
Ready to go
This trip offers a 10-day itinerary unlike any other. Now, you don't have to stick to our plan. You could choose to pack all your exploration into your Dubai leg and save the Maldives for kicking back.
But whichever way you choose to do it, all that matters is that you do it!
Trips like this Dubai and Maldives twin-centre adventure are perfect for ticking two dazzling destinations off your travel bucket list.
All you have to do is click the button below to get started on building your quote.