8 Reasons Why You Should Have A Khao Lak Jungle Safari On Your Thailand Itinerary
Here's the best reasons, we can think of, as to why you should definitely have a Khao Lak jungle safari on your Thailand to do list.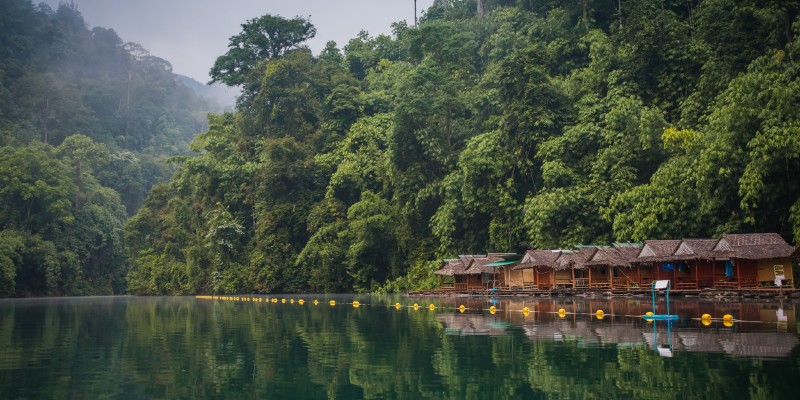 A Khao Lak jungle safari is a great way to get more in tune with natural Thailand on your adventure. As well as allowing you the chance to cram in as many amazing sights as you can.
Here's our list so far. 
---
8 reasons to book in a jungle adventure
Off-roading
Wildlife
Super-tasty Thai food
Temples
Incredible flora
Canoes
National parks
Waterfalls
---

---
What's Khao Lak-ing?
Generally, Khao Lak is known for having mile after mile of incredible beaches, street food and markets. But in this blog, we're going to focus on the amazing beauty of rugged Khao Lak.
Jungle safaris are probably something you more associate with African adventures or maybe even South American rainforest treks.
But there are some pretty incredible stretches of greenery in Thailand, teeming with wildlife, water and beautiful flora.  
Now, before we get into this properly, the keen-eyed among you will notice we haven't included elephant rides in this countdown. That's simply because we don't encourage them. It's not good for the animals, so instead we'll be turning your attention to some other, more wholesome, animal activities.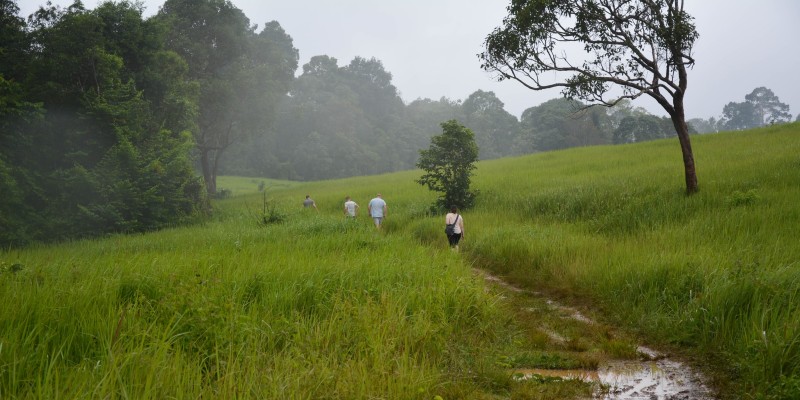 ---
1. Off-roading 
During your time in Khao Lak you could head out in a rugged SUV along specially created tracks deep within the jungle. But get prepped for a bumpy ride.
These tours generally come with a guide who will talk you through all the local points of wonder. Meanwhile you'll go barrelling through the greenery on a mud-thumping thrill ride.
If you get on a tour with Khao Lak Land Discovery they'll stop somewhere in the jungle for a chance to spot some of the local wildlife. Which leads us nicely on to our next reason to head out on a Khao Lak jungle safari.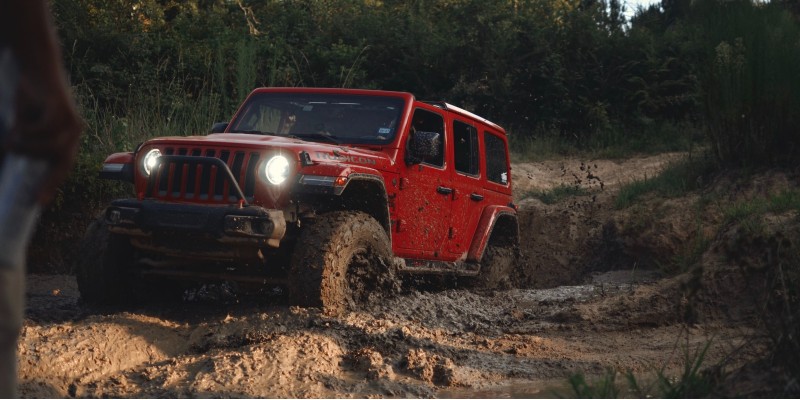 ---
2. Seeing the wildlife
As we start at the start, we won't be telling you where you can bag an elephant ride. But with Land Discovery tours you can take some time, from the safety of the SUV, to spot some marvellous mammals in the wild.
In addition to the critters prowling the wild scenery, you can also head for an abandoned temple where mischievous monkeys have reclaimed the landscape. Think King Louie's palace in Jungle Book and you're getting close.
If you're desperate to see some elephants during your time in Khao Lak, we recommend spending some time at Phang Nga Elephant Park. Here you can learn more about the majestic creatures, how they're cared for, and even form a bond with an elephant of your own.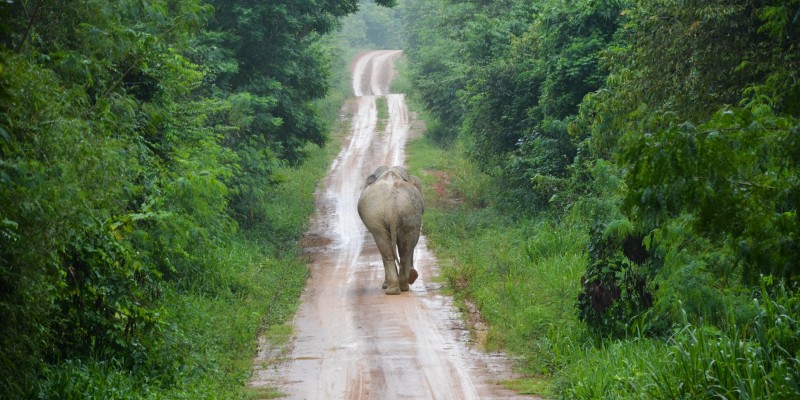 ---
3. Top Thai tucker
Most Khao Lak jungle safaris will include a spot of lunch. However, some of the best ones will treat you to a spot of posh nosh in an authentic Thai restaurant.
It's just another element which allows you to really drink (or eat) in the local culture.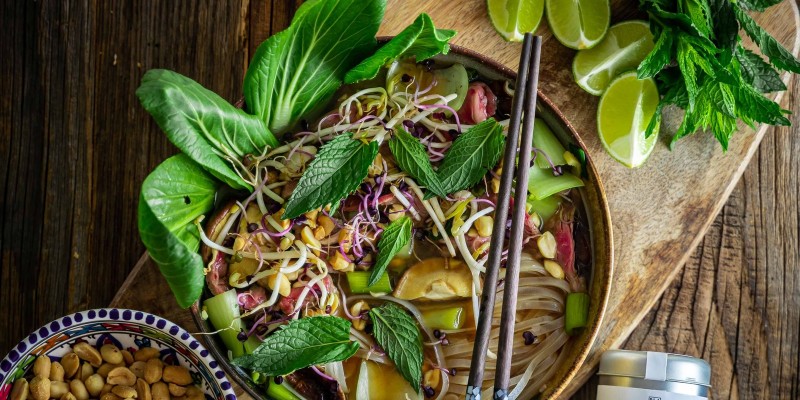 ---
Find out more about some awesome Thai food stops with our places to eat in Phuket guide
---
4. Temples
We all know there are some incredible temples in Thailand. But, did you know that a jungle safari is a really underrated way of seeing them?
When you've finished roaming through the bush looking for eye-popping wildlife or eating your fill at a local restaurant you could take in some more culture. If you pass through Phang Nga region on your safari you could be treated to three special temples in particular: Dragon Cave Temple, Bang Rieng Pagoda Temple, and Manisii Maha Tat Temple.
Each of these three stunning stop-off's offer a fascinating insight into Buddhism in Thailand, not to mention a plethora of photo ops. Just remember our top tips for visiting Thailand and go prepared to enter a temple.
---
5. Fabulous flora 
You're in the jungle, right? So, you're going to be surrounded by some of the most dazzling flora you've ever seen.
As you go careering along the paths in your SUV tour you'll be able to smell the blossoming plant life throughout the journey. But getting out of your ride and exploring it up close and personal is where the real magic happens.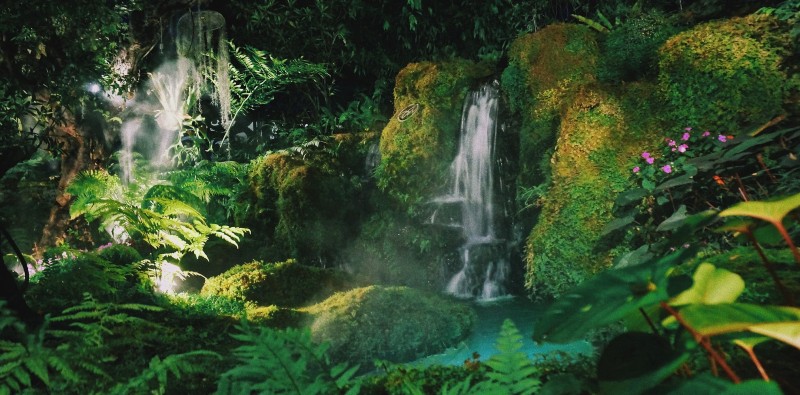 ---
6. Canoe believe it?!
Lots of Khao Lak jungle safaris will include a canoe or kayaking leg. This is an amazing option to give you a unique perspective of your southern Thailand surroundings.  
Meandering down Khao Sok river in the national park is super chilled and, again, your guide will be with you throughout giving you a heads up on the terrain and the sights to see.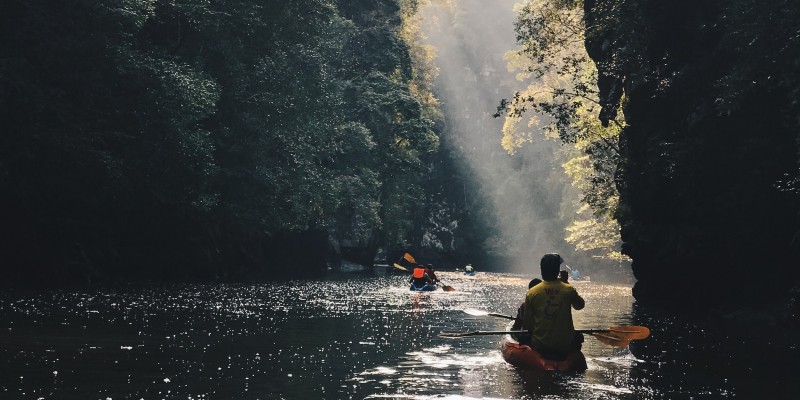 ---
7. National park perks 
Speaking of national parks, chances are your jungle safari will pass through either Khao Sok or its bordering parks Kaeng Krueng, Sri Phang Nga or Khlong Phanom. All areas boast a plethora of reasons why we love jungle safaris in Khao Lak.
But the changeable terrain of Thailand means the parks offer a whole host of natural sites like caves, lakes and tall peaks. In Khao Sok national park alone there's five caves, three waterfalls and majestic Cheow Lan Lake.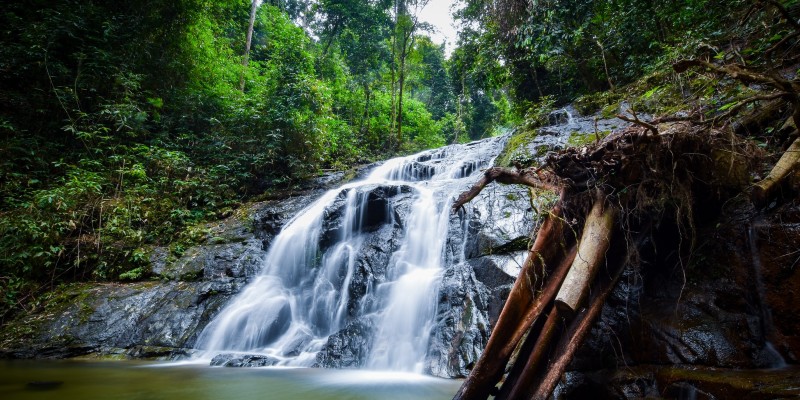 ---
---
8. Waterfalls
While you're exploring the waters of the local national parks on your jungle safari you should come across a couple of incredible falls. Ton Kloi and Mae Yai waterfalls are two common stop off's in the Khao Sok region.
Checking out a waterfall can be the perfect round-off to your jungle adventure. But what a day!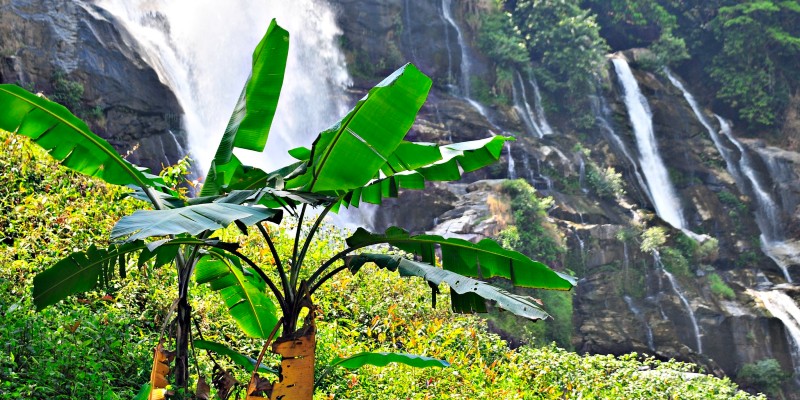 ---
Counting the cost
Another good thing about a trip like this is it won't cost you the earth. Normally we're very much of the thinking – when it comes to holiday memories, you should definitely splash out. However, we also believe in getting value for money.
The Khao Lak Discovery Off-Road day trip offers all the above in one package which will end up costing 3,000 baht (around £65).
We think that's a pretty decent price for a day you'll never forget.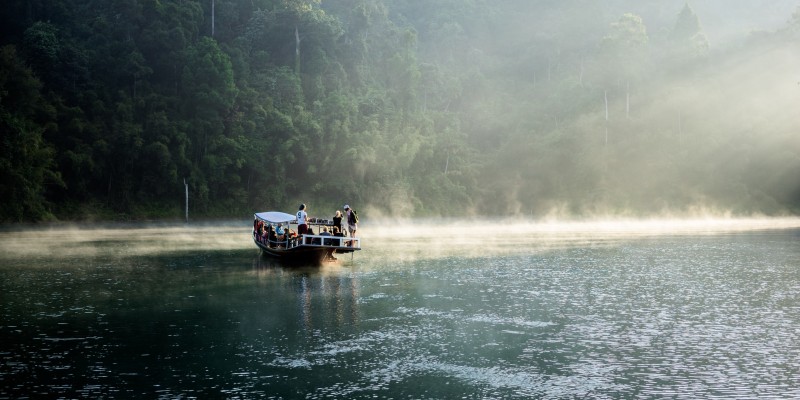 ---
What a day!
Generally, Khao Lak jungle safaris are only day trips. Although you can also find two or three-night adventures, if you prefer.
But even if you select the day trip version you'll still be cramming temples, trekking, canoeing, wildlife, and waterfalls into one day.
If you ask us, that's one hell of a day trip!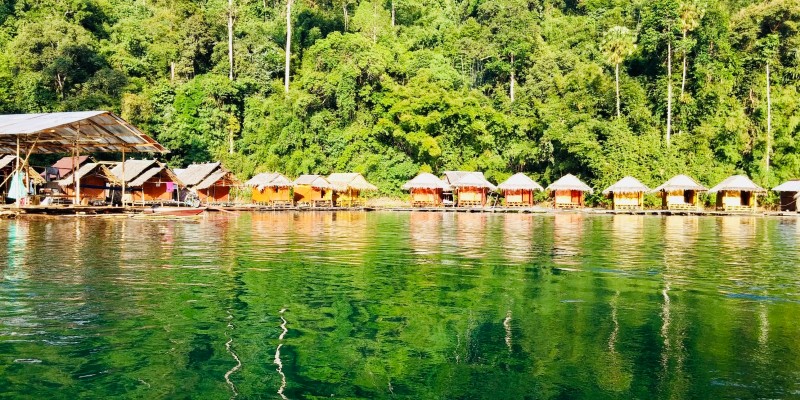 ---
Somewhere to rest
After all that awesome Khao Lak jungle safari fun, you're probably going to want somewhere to stay.
Our Thailand resort top picks will ensure you stay in complete luxury on your trip. Because there's nothing better than getting back from a day in nature to a world of luxurious creature comforts.
Check them out now.