Our Top 11 Thailand Travel Tips You Need To Read Before You Go
Our man Steve has visited Thailand more times than we've had hot dinners. So, we've asked him to give us his top Thailand travel tips.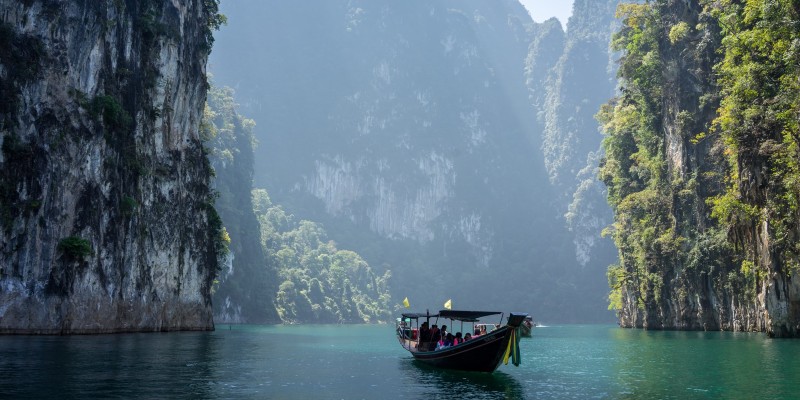 No doubt, it's a stunningly beautiful place to visit. But when there's so much on offer, how do you know you're seeing the best of the country when you visit? Steve's Thailand travel tips will tell you everything you need to do when you touch down in Thailand.
---
The top Thailand travel tips
Learn some Thai 
Explore the markets
Eat local
Do Bangkok
Visit Grand Palace and the reclining Budda 
Hotel card
Cooking classes
Get a massage
Stay hydrated
Travel in a Tuk-Tuk
Be respectful
---

---
Thailand has it all
With millions of visitors every year, Thailand has become a holiday hotspot. Offering everything from chilled out vibes, through to unlimited adventure.
But, as a nation, the people are staunchly religious and incredibly patriotic. So, how do you get the most immersive experience in Thailand without ruffling any feathers? Our man Steve will tell you how!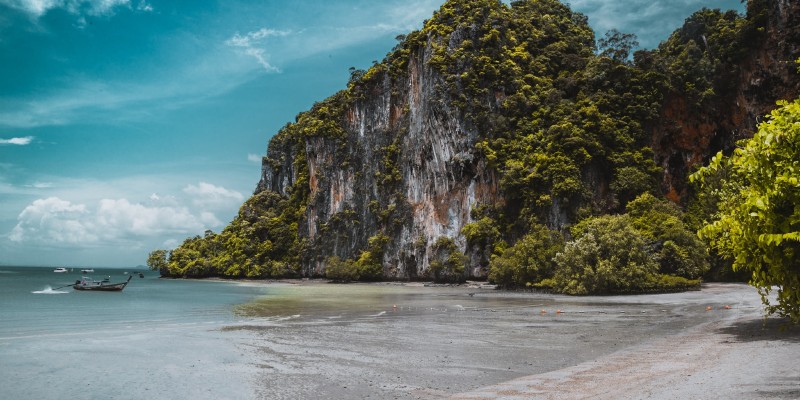 ---
That's great, but who's Steve?
A Product Manager at Blue Bay Travel with over 25 years' experience in the travel industry.
Steve, has been to and explored every inch of Thailand, all in the name of bringing his customers more info on this enchanting destination.
Sounds like the perfect guy to ask about his holiday in Thailand tips, right?
But what are Steve's top Thailand travel tips?
---
Learn some Thai
Even if its just 'Hello', 'Please' and thank you. As we've said, the locals are extremely proud and they will really appreciate that you've gone to the effort of learning some of the language.
Similarly, the 'wai' is a traditional greeting and sign of respect. Always return a 'wai', don't feel embarrassed about doing it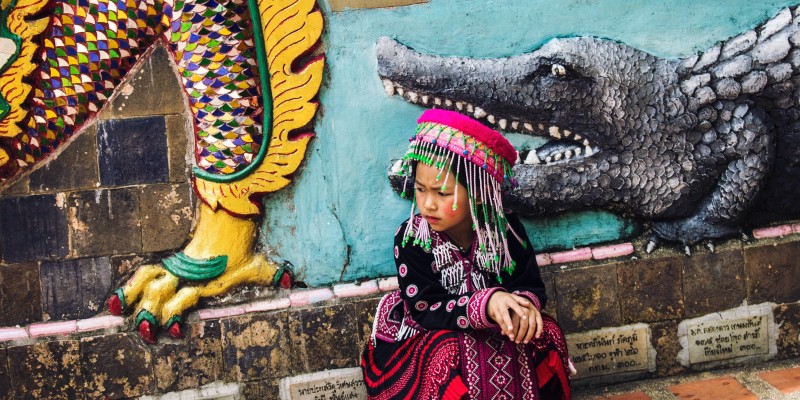 ---
Explore the local markets
Enjoy the many local markets. There are so many amazing markets across Thailand, whenever you go you're sure to bump into one.
If you do, don't be frightened to step inside and take a look around the place. It's usually a hive of activity. From souvenir shops to some of the best street food you can taste.
But don't forget to haggle. It's all part of the fun. However, be respectful when you do. If you can see that someone has poured their heart and soul into a souvenir then don't go too low with your bidding and, obviously, never insult the traders- they're just trying to earn a living.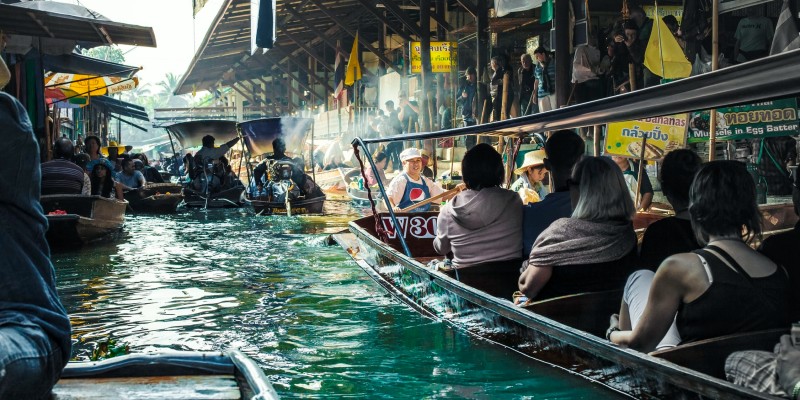 ---
Eat local
Talking of street food. There are so many amazing local restaurants to experience in Thailand. Whether it's in Bangkok, Phuket, Khao Lak or Koh Yao Noi, there's always going to be somewhere great to dine.
Don't be shy, give it a try.
There's nothing better than sitting on a tiny colourful plastic chair by the side of street eating the most amazing local food and sipping an ice-cold beer. I guarantee, if you take a chance, you'll come back talking about the food you experience.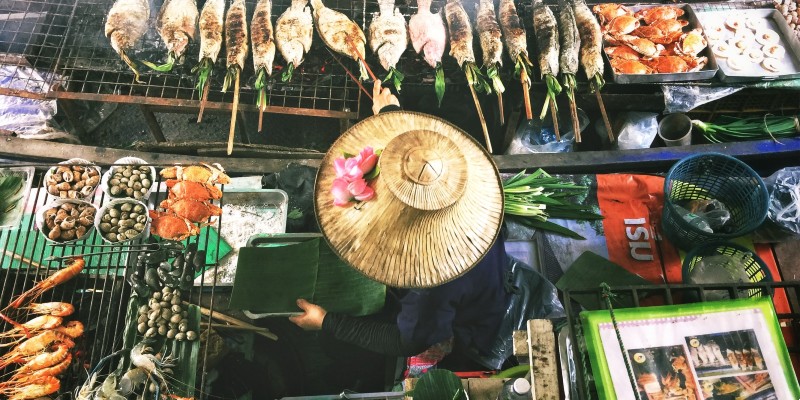 ---
Buzzing Bangkok
Busy and baffling, but it's also a must. An absolute assault on the senses, you'll be bowled over by the sights and smells of this bustling city.
One of my top Thailand travel tips is: take a long-tailed speedboat ride along the Chao Phraya River. It's an incredible experience in which you'll discover the Klongs (back water canals) and get a more authentic view of the country by seeing how the locals live.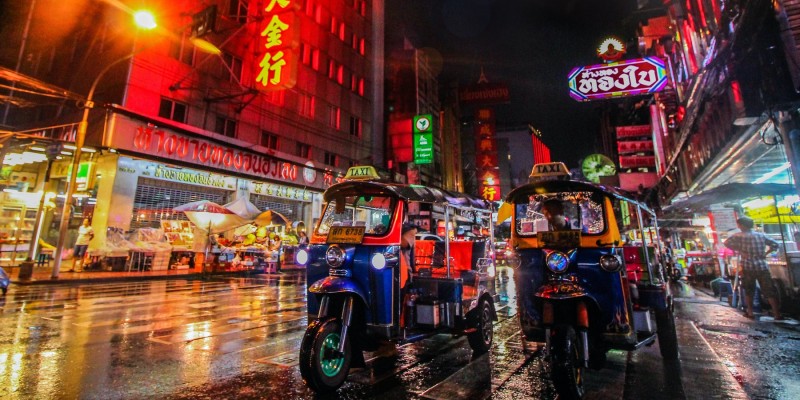 ---
Grand Palace and the reclining Buddha
There are so many incredible temples in Thailand, but these are must-do's when in Bangkok and so worthwhile!
Although don't forget to cover up when visiting temples. There are strict rules and dress codes at the Buddhist temples. Women should ensure they're wearing long skirts which cover the knee, or trousers, and men should wear long trousers. You should also make sure your shoulders are covered.
Some temples may provide alternative garments for a fee. But it's always better to be wearing your own duds.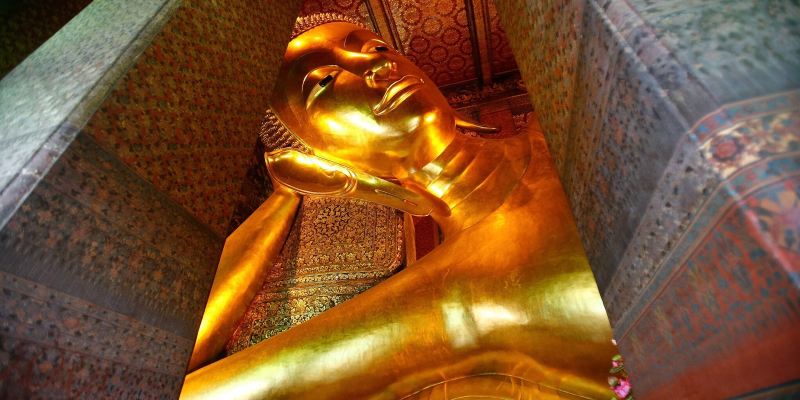 ---
Take a hotel card with you
This is another top tip of mine!
Always carry a hotel card with the name & address of your resort on it. So, when you're out and about getting wrapped up in the hustle bustle of Bangkok (or anywhere for that matter), it saves stressing over explaining to a taxi driver where your hotel is, when it's time to get back!
Speaking of taxi drivers, if you need to grab one, make sure you always insist they work via the meter rather than agreeing a fee up front. The price can end up being extremely inflated when you haggle before you ride. Also it's illegal for them to refuse to work to the meter, so just ask.
Alternatively, apps like UBER and GrabTaxi operate in Thailand too. So, if you're not sure just use one of them. Make sure you have enough data on your phone though.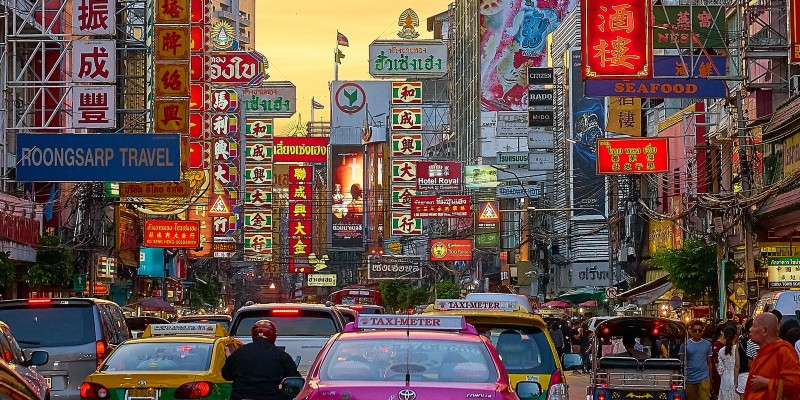 ---
Take a Thai cooking class
Lots of hotels or restaurants will offer a local Thai cooking class. They're so much fun and you can learn so much about the cuisines and how to knock it out of the park! Perfect for your next social gathering.
Resorts like The Pavilions and Angsana Laguna in Phuket, as well as Grand Mercure Khao Lak and Paradise Koh Yao all offer incredible Thai cooking classes. So get involved on your next stay.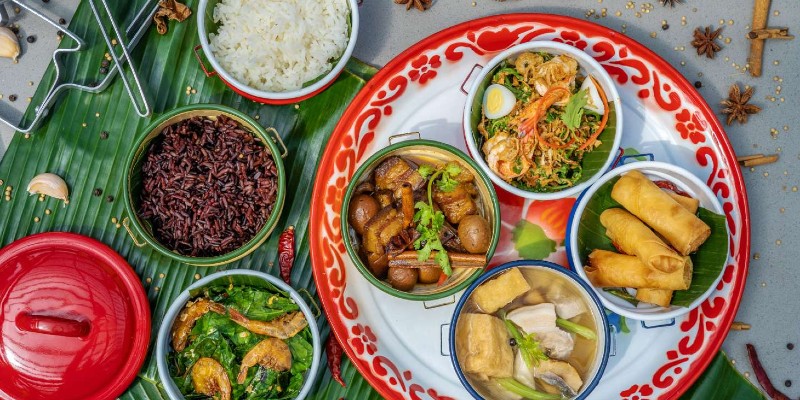 ---
Have a Thai massage
Thailand is basically the spiritual home of the spa, so getting a Thai massage has to be one of my top Thailand travel tips.
Either in the hotel or on the beach, especially after a long day sightseeing. They are the perfect de-stressor and can really help to leave you feeling rejuvenated.
Some spa resorts also offer jetlag massages which can really help soothe you and bring your body up to speed.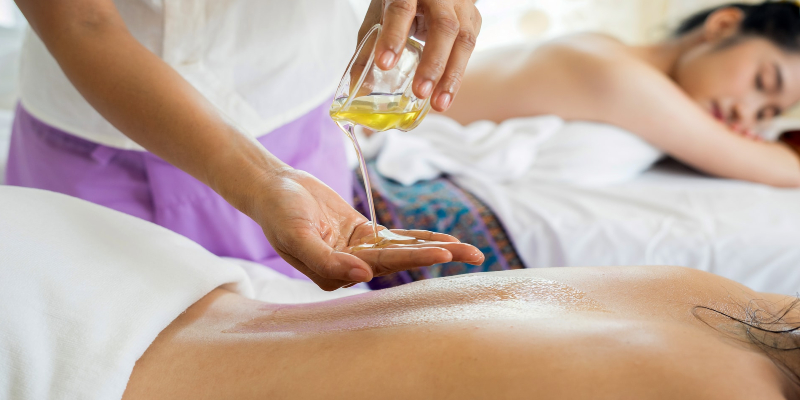 ---
Stay hydrated
This is a really big one. Always make sure you keep a bottle of water with you.
It can get very hot and humid in Thailand and you sweat without knowing it. Humid conditions are perfect for causing dehydration, so make sure you keep drinking whether you're in-resort or out exploring.
---
Take a Tuk-Tuk
So much fun and great way of getting around Thailand. But, in contrast to the taxi's, make sure you agree a price before you travel.
There's not really a metre on a tuk-tuk, so make sure the driver is happy to take you and don't forget to haggle.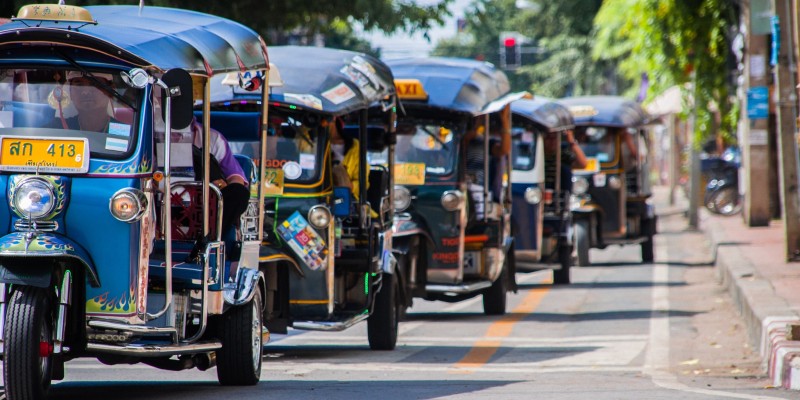 ---
Be respectful
Last, but by no means least, always remember where you are. Thailand is a very religious and patriotic country.
Ensure you're always being respectful, especially around monks and temples. Adhere to the rules, they've been that way for time immemorial.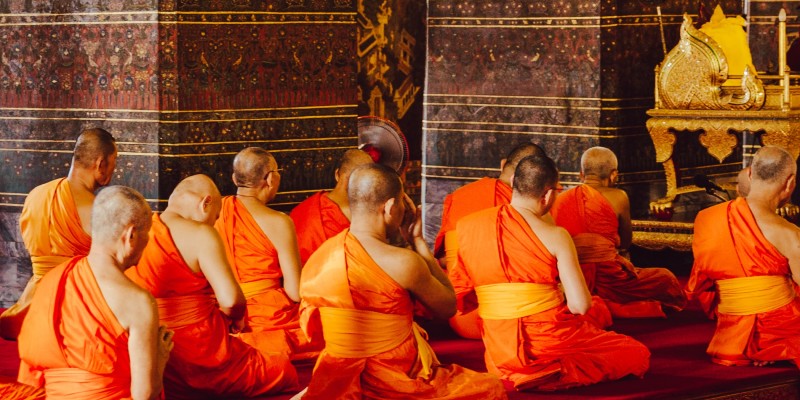 ---
Put Steve's tips into action
Start putting everything you've learnt into action.
Click the button below and we'll let you in on a bonus Thailand travel tip – how to bag a luxury resort for less in Thailand. 
We've brought together the best resorts in the area that won't bust your budget. So all you need to worry about then is learning a bit of Thai. We'll get you started: สวัสดี means 'Hello'.