17 Bone-Chilling Spots In Thailand And Their Stories
Brimming with

everything from the wonderful to the worrying to the downright weird. The scariest places in Thailand will

terrify and 

tantalise in equal measure.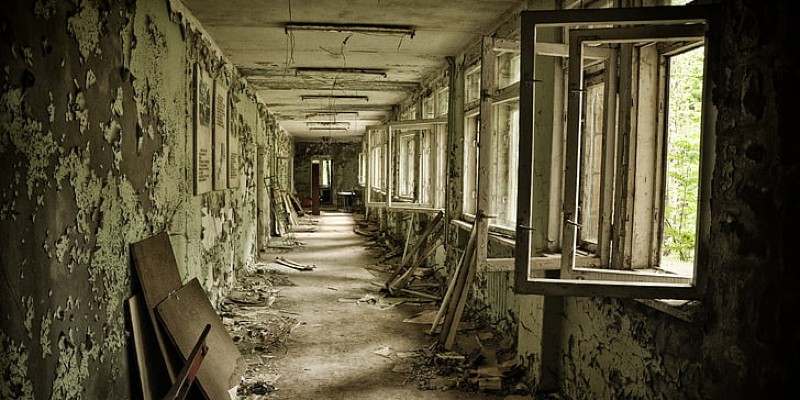 It may be one of those dream holiday destination, but there's also an undercurrent of the macabre running through Thailand. In this blog we'll unpack the grizzly and shine a light on the murky corners of paradise to show you the scariest places in Thailand.  
But, before we go into more detail, what are these devilish destinations? 
---
The sinister 17
Suvarnabhumi Airport
Chiang Mai University
Government House of Thailand
Wat Ban Kae Sermon Hall
Wat Saen Suk Hell Garden
Siriraj Medical Museum
Koh Kham Noi – "Ghost Island"
Samian Nari Temple
River Kwai Bridge and Hellfire Pass
Baiyoke Sky Hotel
The Sathorn Unique – "Ghost Tower"
Bang Pu Shoe Factory
Thawi Watthana Deserted House
Lipe Island
Mae Ram Phueng Beach
The Lemon Foods Factory
Ayutthaya Historical Park
---

---
Terrifying Thailand 
But we probably shouldn't be too surprised there's one or two things that go bump in the night in Thailand.
After all, spirituality and superstition play huge roles in Thai culture.  
You only have to look as far as any night market in Thailand to see trinkets and amulets for sale which are said to protect against the miasma of evil spirits which seek to disrupt everyday Thai life.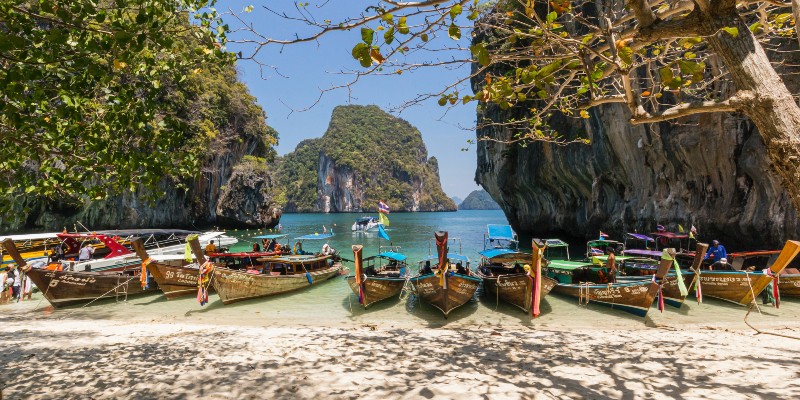 ---
Suvarnabhumi Airport

 
From the moment you touch down in Thailand you have the potential to experience some ghostly goings on.  
The main airport in the country is said to be haunted. Many have reported seeing apparitions. Car crashes, plane issues, and technical problems are also said to occur quite regularly here as a result of the airport's ghoulish underbelly.  
In fact, the problem got so bad 99 monks were brought in to perform a nine-week exorcism ritual to help rid the terminal of its restless souls. But then, what do you expect when you erect an airport on a graveyard? They're asking for trouble if you ask us.  
---
Chiang Mai University
This is one uni you might not be so happy to get accepted at.
The first public research university in northern Thailand. Students in one of the dorms are reported to have heard a sound dragging out through the night.  
The ghastly witching hour whine is said to be the ghost of a young woman dragging herself back to the dorm after having been fataly assaulted.  
We bet fresher's week here is a nightmare!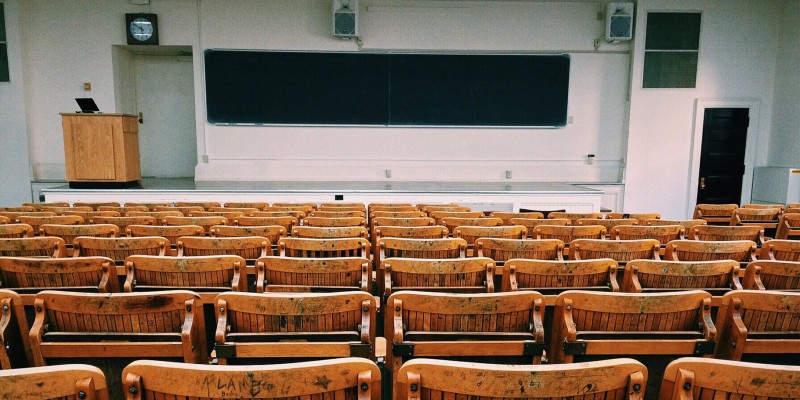 ---
Government House in Thailand
That's right, even those in charge aren't safe from a spooking in Thailand. Rumour has it many a Thai official has been made to feel anxious in the governmental building as a result of eerie happenings.  
We're sure it won't be the first time an official has been made to feel uneasy in a government building… oooh satirical!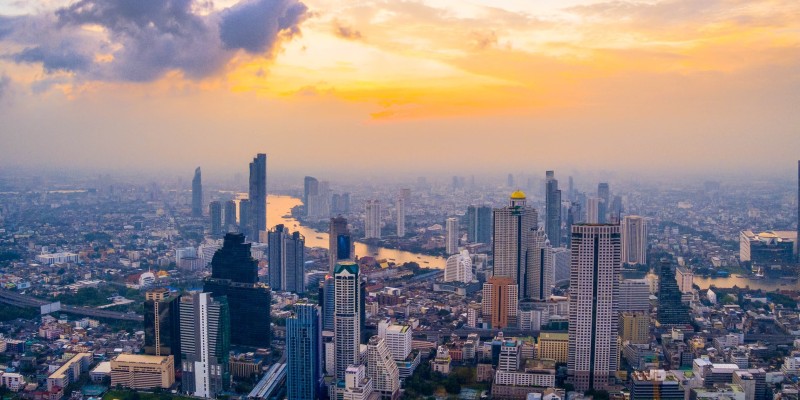 ---
Wat Ban Kae Sermon Hall 
Construction started on the sermon hall of the temple back in 1969, but it still hasn't been completed. Now, before you say, it's not a council job.  
After the builders started to stay away, citing the fact that they were being haunted, work on the project stalled. However, if you think that was just some work-shy bricky's or something, you'd be mistaken because, in time, even the monks and local people were starting to share stories of seeing ghastly apparitions.  
A haunted sermon hall, would you Adam and Eve it?!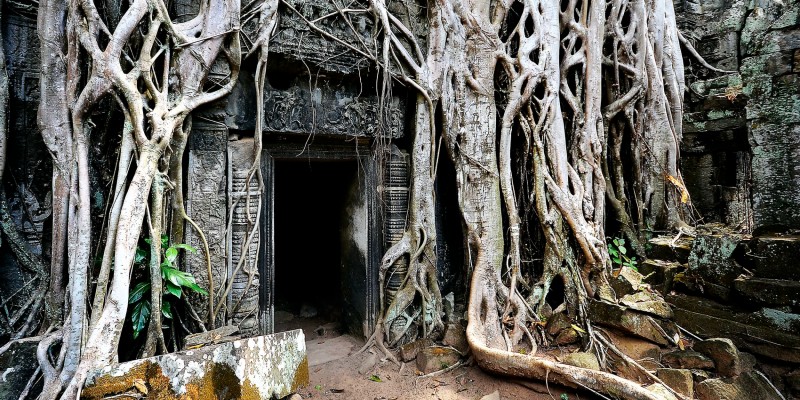 ---
Wat Saen Suk Hell Garden
Now time for something completely different. We first came across the hell garden while looking at the unusual things you can get up to in Thailand. But we think it's probably right for Halloween too.  
As we said earlier, much of Thailand is deeply spiritual with many subscribing to the teachings of Lord Buddha. The Wat Saen Suk Hell Garden is a by-product of the local's pious nature. Here you'll find hundreds of macabre scultures depicting the tortures awaiting sinners in Buddhist hell.  
According to scripture, when you die you appear in front of four deities who examine you life's deeds. Basically, if your good deeds outweigh the bad, you'll be admitted into heaven. If not, well, you'd better familiarise yourself with the sculptures, so you'll know what to expect when you land! 
---
Siriraj Medical Museum 
Another destination we covered in our whacky tour of the unusual attractions in Thailand. Not so much scary as stomach-turning. Nicknamed the museum of death, there's not a lick of ancient pottery in sight. Exhibit space in this macabre museum is reserved only for the abnormal.  
Split into six sections the Siriraj Medical facility aims to shine a light on the human form in all its unusual glory. Everything from a perfectly preserved nervous system to the wax-filled remains of a cannibal exist here.  
More than just a grizzly gore-fest though, the museum is actually part of one of the oldest hospitals in Thailand. While some exhibits will wake up your breakfast, others were designed to teach. Professors have used some of the items here to coach pupils on subjects like cancer, bone disease, and toxicity.  
---
Ko Kham Noi "Ghost Island"
Ko Kham Noi or "Ghost Island" as it's also been affectionately dubbed is out in the eastern gulf of Thailand, near to Chonburi Province. The destination has, over the years, become a mass graveyard.  
Buried on the island are Muslims from nearby islands, Chinese Thai's, and even American soldiers who were bitten to death by malaria-carrying mosquitos during the Second World War. 
This cosmopolitan mix of corpses has ensured the uninhabited island stays busy throughout the year, with many have reported seeing the ghosts of Muslims and soldiers roaming outcrop.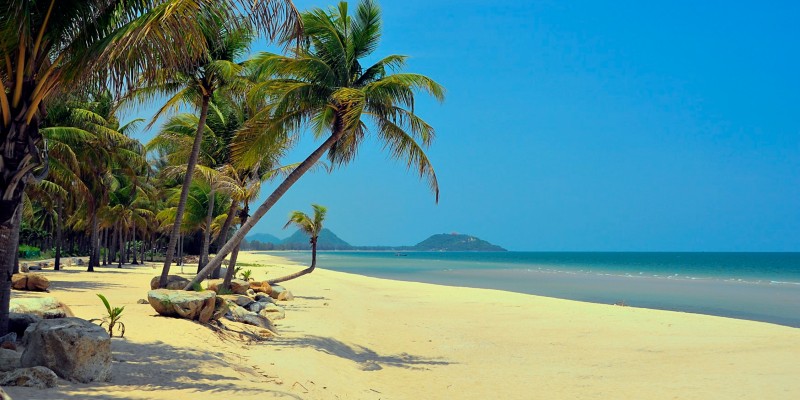 ---
Wat Samian Nari
Another haunted temple now. But unless you're a taxi driver you don't have much reason to fear this place.  
Locals say no taxi firm will answer the phone in the dead of night (no change there hey!). According to stories, taxi firms today will still flat refuse to travel to Samian Nari at night, because of this story.  
Legend has it taxi drivers get flagged down when they're in the area by two beautiful girls dressed in black asking to be taken to the temple. The stories say one will sit in the front and the other the back.  
However, when the driver pulls up at the temple the ladies disappear only to be seen again on the train tracks running alongside the temple. The terrible twosome are reportedly sliced in twain and are dragging their blood-soaked bottom halves across the tracks.  
One cabbie who claims to have seen this himself says he's suffered heart problems since picking up the frightful fare. Another unlucky driver experienced something very similar and has since given up driving altogether.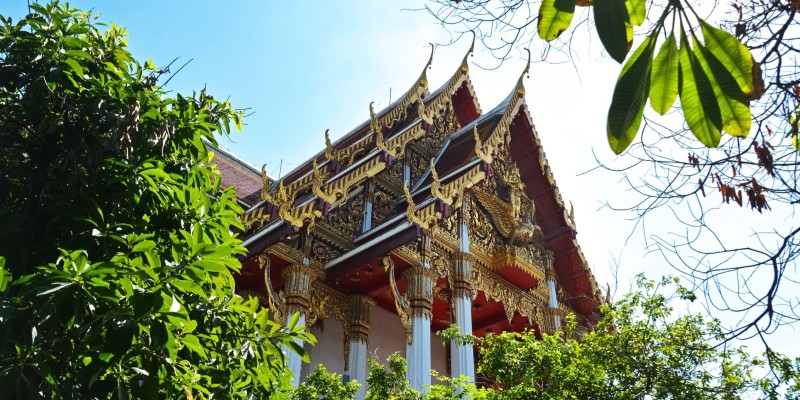 ---
River Kwai Bridge and Hellfire Pass
Now it may not come as a surprise to you to hear that somewhere called "Hellfire Pass" is loaded with ghosts.  
The River Kwai Bridge made dubiously famous for the vicious fighting which took place there during World War II, is also affectionately known as the "Death Railway". Although, horrifically, that nickname is nothing to do with the war.  
The bridge actually got its grizzly epithet as a result of the number of prisoners and local tradesmen who lost their lives building it. In fact, there's said to be a body for every sleeper laid on the near 260-mile-long track. Running from Thailand to Burma the line is littered with heavily haunted areas.  
---

---
Baiyoke Sky Hotel
Workforce deaths ensured this hotel in Bangkok made it on to our list of the scariest places in Thailand too. Three workers fell to their untimely deaths during the construction of this high-end hotel.
One of the tallest buildings in Asia, it's glamorous halls are now said to be haunted by those unfortunate souls.  
Guests and staff have reported seeing, among other things, strange movements and sinister shadows lurking around the resort.  
But don't worry, we've got no plans to start promoting a cheap deal to a tall hotel in Bangkok anytime soon. That is, of course, unless you want to go and kick with the apparitions? 
---
The Sathorn Unique or "Ghost Tower"
One more from our run down of unusual spots in Thailand now. We couldn't leave the Sathorn Unique or "Ghost Tower" out of our malevolent menu of macabre must-sees.  
While there have been reports of ghosts looming inside the unfinished skyscraper. We're not completely sure how haunted this place actually is – we're also not willing to go there and find out.  
You can still see the menacing looking skeletal structure looming over the streets of downtown Bangkok. Work began on the building in the 90s, back then it was pencilled in for office and residential space. However, after the Asian financial crisis hit, no-one had funds to complete the build.  
Nowadays its open-air presentation means, in bad weather, debris falls from the top floors killing those who walk beneath. A killer building? Now this countdown is hotting up! 
---
Bang Pu Shoe Factory
From killer buildings to spooky shoe factories. We think what makes these places so intriguing is the banal uses some had.  
However, far from mundane, this is probably the most unusual footwear development site since the Parrish Shoe Factory in Jumanji, don't tell me there wasn't weird stuff happening there. I mean how did the game even end up there!? 
Anyway, more about Bang Pu. A tragic accident in the factory resulted in many workers getting injured or losing their life. Those who survived the mishap reported seeing phantoms in the subsequent weeks and years. As a result, many sought alternative employment too scared to step foot in the factory. This meant the business suffered causing the owner to commit suicide inside the damned development.  
Now the building remains closed with those lost soles trapped inside… Ah, see what we did there?! Soles… never mind.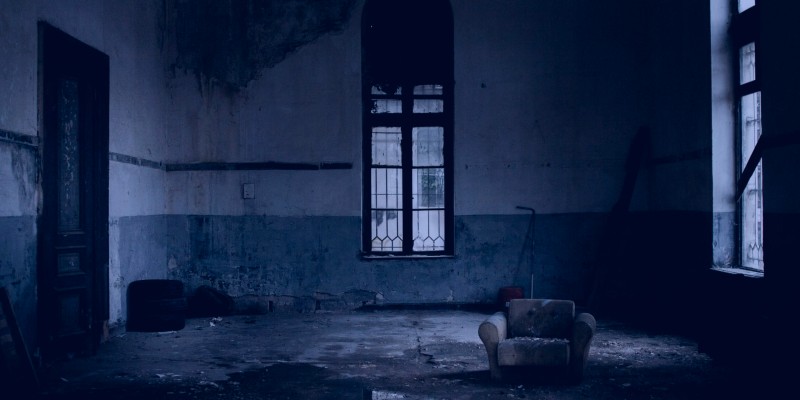 ---
Thawi Watthana Deserted House
Moving on. Get ready for some next-level real life Final Destination vibes. Rumour has it, a group of teenagers entered this house in the Thawi Watthana district of Bangkok once.  
Since that fateful occasion members of the group have been dying in strange and elaborate circumstances. One died in a car crash and another in a house fire now only a couple remain., leaving locals to theorise that the youngsters are been set upon by a vengeful spirit.  
Honestly, if we hear that one of the remaining teens has been killed on a rollercoaster we're absolutely done.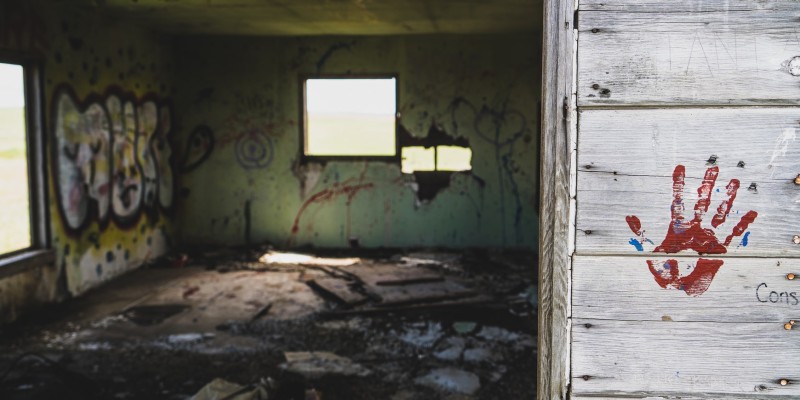 ---
Lipe Island
Next stop on our list of the scariest places in Thailand is another seemingly idyllic destination. Lipe Island is inhabited by the Chao-Le people, a group commonly referred to as the "Gypsies of the Andaman Sea".  
Well, these "gypsies" claim they share their island with a load of spirits they call ha-tou. However, we're not sure how to feel about this because the Chao-Le also say they manage to keep the spirits appeased by giving offerings of strawberry pop and cupcakes. It's very much got a "kids messing around" vibe to it, hasn't it? 
Although, many visitors to the island claim to have felt uneasy from the moment they arrived. But we're not going to put that down to the hospitality of the gypsies.  
---
Mae Ram Pueng Beach
From one stunning beach to another. This time in the Rayong Province out on the eastern coast of Thailand, Mae Ram Phueng beach was said to attract tourists from around the world.
However, following a spate of drownings the beach started to be referred to as "man-eater beach". Many who visit report feeling uneasy and have even claimed to have been haunted afterwards.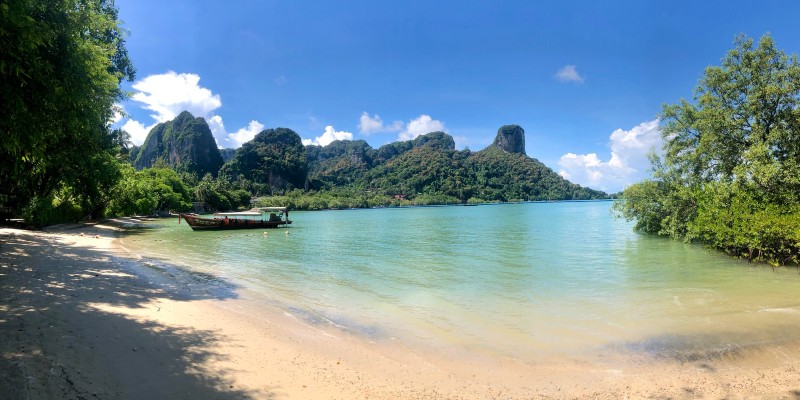 ---
Thai Lemon Foods Factory
As with the sinister shoe factory we have another benign-sounding destination here. However, CCTV in the Lemon Foods Factory is said to have captured surreal footage of a lumious floating head with a womans face and human entrails dangling below.  
The awful apparition is known by many names in Asian folklore, however the Thai's know her as the Krasue. A cursed female character who engaged in many sinful acts during her life. 
---
Ayutthaya Historical Park 
Rounding off our jolly jaunt around the scariest places in Thailand is an ancient city. Many old cities in the country are said to be haunted.  
However, not many other cities have the word of a Thai prince to back up their nightmarish narrative. Prince Birabongse Bhanudej reported seeing the headless ghost of Pu Som Fao Sap – the awful apparition who's said to guard the old city's treasures.  
Just to add to its macabre past, Ayutthaya's also said to be the final resting place of many a Burmese warrior who after they invaded what was then known as Siam.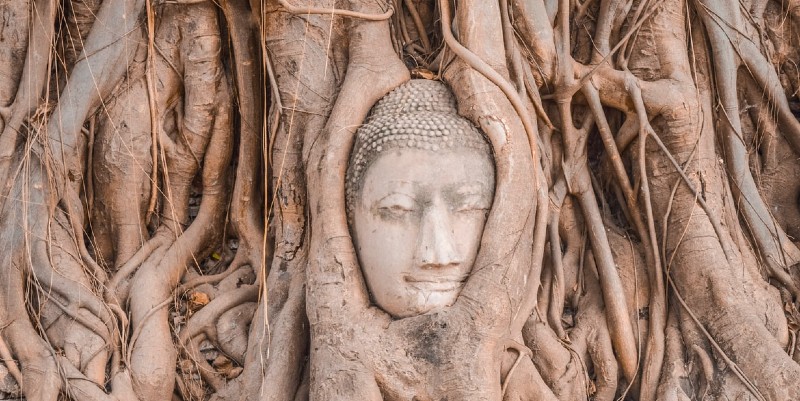 ---
Heard enough ghoulish tales from Thailand?
Now you're up to speed with some of the more macabre destinations in this stunning country, you might want to check out some more boring attractions instead when you visit.  
On the other hand, if that's just wetted your whistle for more weird and whacky things to see in Thailand, how about clicking the button below and we'll give you more of what you love.  
We'll show you some zanier places to check out on your next Thai retreat. From beer bottle temples to a bloke who cooks chicken using heat from the sun and a mirror. Honestly! Find out more below.