8 Boring Attractions In Thailand You Won't Be Able To Resist
There's a world of famous attractions in Thailand, but did you also know about these seemingly mundane sites we guarantee you'll want to check out too.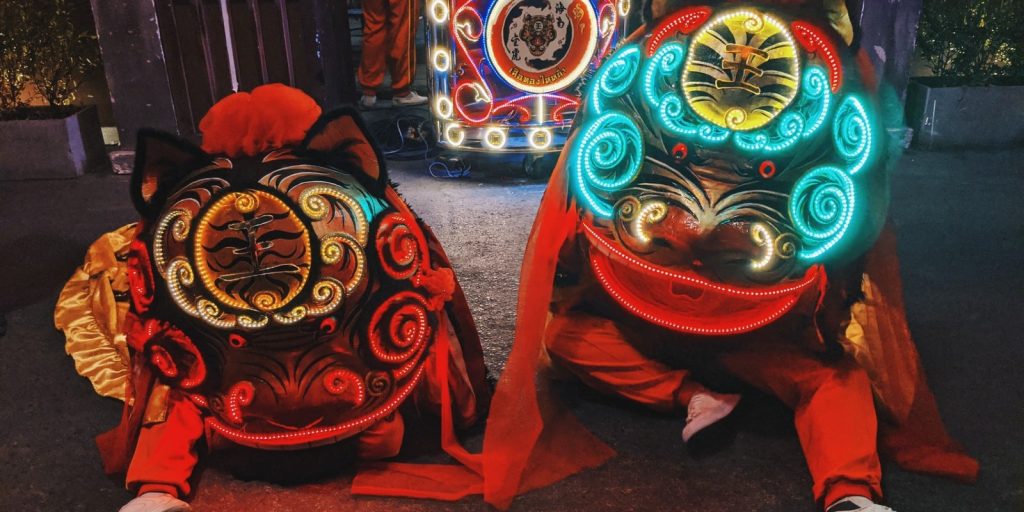 Everyone knows about the best temples, jungle safaris, and festivals. But did you know about these famous attractions in Thailand which sound completely mind-numbing but will still pique your interest?
Interested? Here's the eight awful sounding activities. But we bet some part of you will fancy them:
---
Eight
mundane
attractions in Thailand
The Phonebooth Graveyard
The Elephant Building
Nightingale Olympic
Pai Canyon
The Counterfeit Goods Museum
Samut Songkhram Salt Farms
Elephant Poo Poo Paper Park
The Amulet Market
---

---
Thailand is crammed full of incredible days out. The architecture, beaches and street food are all insane, hell, it's even got a world of incredibly weird things you should check out on your trip too.
However, in this blog, we're going to focus on those top Thai attractions which sound pretty mundane, but you'll still want to go and see them.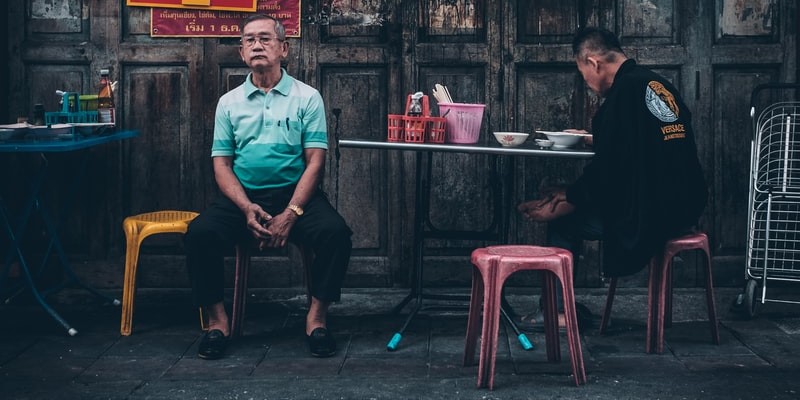 ---
Boredom busters
We bet there's some long, silly German word for it like Freundschaftsbeziehungen, which essentially means "a demonstration of friendship.
But there's something in that feeling, like, for example when someone says "don't look down!" you know what you're going to do next, right.It's a similar principle at work here.
We know those eight activities sound pretty beige. But we also bet you're willing to give them a go. So, why don't we tell you about them in a little more detail and you can make up your own minds as to which ones you're definitely going to have on your Thailand itinerary.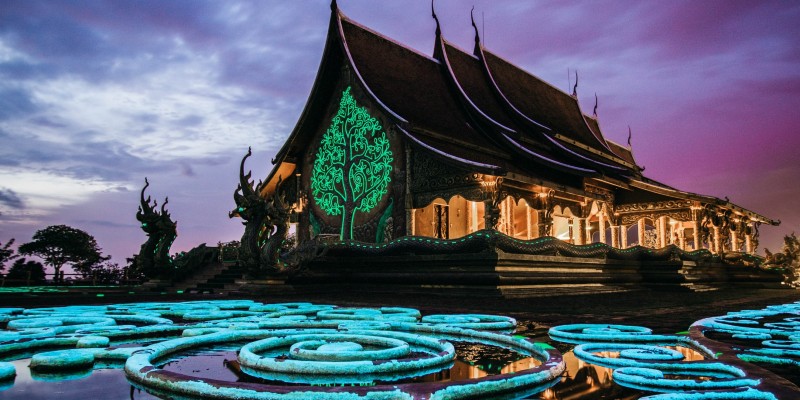 ---
Phonebooth Graveyard
Ever thought about where phonebooths go to die? No, you haven't have you, because it's all about you!
But this place in Khlong Wan is particularly eerie. A vacant plot of land has been filled with the surplus booths. While they are colourful in their own right, the graffiti which has started to get emblazoned all over them certainly helps the kaleidoscopic qualities too.
We know it doesn't sound like much, but surely the bizarre nature of attractions in Thailand like this make them worth seeing for yourself right?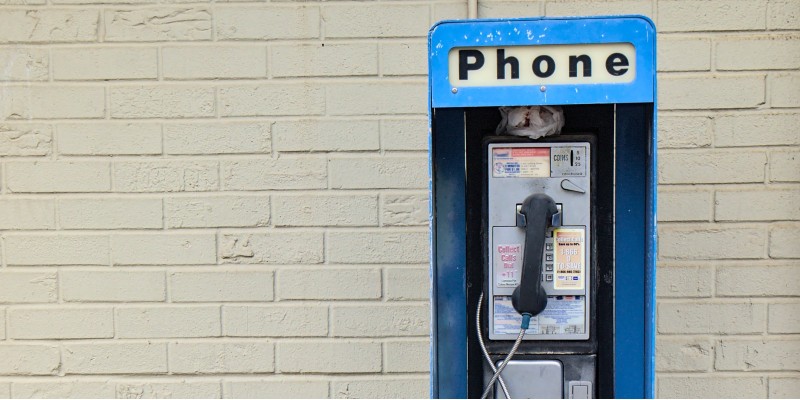 ---
The Elephant Building
This maddening structure in Bangkok looks like it's been conceived by a group of toddlers and made out of Duplo.
However the Elephant Building is, in fact, the brainchild of property mogul Arun Chaisaree and architect Ong-ard Satrabhandhu. Elephants are revered in Thailand and Chaisaree once owned his own elephant museum filled to the rafters with a menagerie of elephant-shaped miscellanea.
While you're taking in the building on your tour of Bangkok, you might like to know the internal layout. So, generally, it's used as office space. However, the horizontal element across the top of the "legs" is a residential building. The ears are comprise of multi-storey balconies while the "eyes" and "tail" are so smoked glass. But while the eyes are just large windows, the tail is actually room space inside.
---
Nightingale Olympic
We can't make up our minds whether this is Kitch and interesting or the dullest things we've ever seen. But you'll have to visit it to find out.
Nightingale Olympic is the oldest shopping mall in the whole of Thailand. Opened in 1930 the store has remained relatively untouched since its heyday back in the 60s. Now ran by the original owner's younger sister Aroon Niyomvanich.
Step inside the grand halls of the store and take in the plethora of curiosities. Travel up the sweeping staircase and you'll be greeted by products in every department. From sports and fitness equipment of a bygone age through to taxidermy and kitchen appliances.
We're not sure Jeff Bezos has anything to worry about but, as an attraction in Thailand, it's certainly worth a look.
---
Pai Canyon
The name conjures ideas of grandeur, maybe a vast canyon with an eerie baron landscape. In reality, though, there is no "canyon". What we have instead is a high dirt road you can hike along with views out over the Northern Thailand countryside.
On the other hand, those views are pretty special. Plus, if you stick around long enough for the sun to go down, you'll be treated to an incredible sunset. There may also be something in this attraction for the thrill seekers.
The narrow paths and lack of railings combine to create some pretty hair-raising moments out on the trail. So be sure to bring your big boy pants, or your big sick bags.
---
Counterfeit Goods Museum
The next stop in our menagerie of beige attractions in Thailand is the Counterfeit Goods Museum. Ran out of the working offices of the Tilleke & Gibbins law firm in Bangkok, the museum offers a guided tour of some of the big hitters in the intellectual property theft game.
Exhibits in the museum range from clothing and toys through to food products and car parts. While some pieces have been donated by the law firm's clientele, others arrived after appearing as evidence in court proceedings following raids and other police activity.
Your guide around the museum will talk you through a range of tips for spotting fake items as well as reiterating the safety concerns around buying knockoff's. You're getting interested now aren't you?!
---
Samut Songkhram Salt Farms
This is probably the closest you'll get to seeing snow in Thailand. The "Salt Road" runs through two salt farms which make this area the largest producer of the condiment in the country. Salt water from the sea is pumped into the vast fields and left to dry.
Once the water has evaporated the landscape is left completely white over with salt. It's a great photo op if you're looking to convince your mates you were present for only the second ever snow flurry in Thailand. Bit easier than waiting for the weather to change, considering the last, and only, time they had the white stuff was back in 1955.
---
Elephant Poo Poo Paper Park
Elephant poo, being made into paper. Which sounds semi-interesting. But when you remove the unconventional, and stomach turning, element of it you're still just talking about paper.
However, the disgusting nature of the activity hasn't slowed trade in the Chiang Mai based poo park. This is a popular destination with eco-tourists across the world. At the Elephant Poo Poo Paper Park, you can take a tour of eight barns each showcasing a different stage of the poop-to-paper process.
In addition to learning more about the process and the general 2000-year history of paper, you can also pull up a stool *ahem* and have a crack at creating your own poo paper.
---
Amulet Market
Rounding off our journey into the seemingly mundane attractions in Thailand is the Amulet Market.
If you're in need of some protection, don't waste a load of money on a couple of heavies to follow you around, just head here. The market is packed to the rafters will all manner of protective trinkets. All of which are said to hold some divinity or guardian power. Some may contain incense while other items may be pieces of bone from lucky animals or shards of wood from a faraway temple. But it's up to the person to decide which trinket is perfect for their needs.
However, if you're not spiritual or in need of some defensive vibes then the Amulet Market is still worth a visit. If nothing else, with all the digging for personal treasure going on, the market is like the World Cup final for those interested in the kindly sport of people watching.
---
Now you're gonna need a hotel
Attractions in Thailand have never sounded so mundane. However, now you know the inside story, are you ready to go and explore them for yourself?
If so, you're going to need a budget-friendly resort to ensure you've got enough spending money to do some proper humdrum hunting.
With that in mind, we've pulled together a list of reasonably priced resorts for your delectation. Just click the button below to check them out. Or… our Big Blue Sale is live now, so you may be able to find an even bigger Thai resort bargain there.