A Complete Guide To Incredible Five-Star Casa de La Flora Resort
National parks, impeccable beaches, and uber-chic design. Here's everything you need to know about incredible Casa de La Flora, Khao Lak.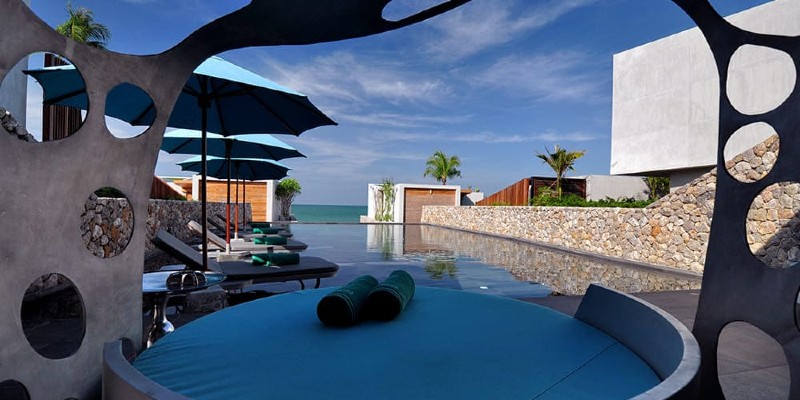 Nestled between the lush green landscape of Khao Lak's thrilling national parks and shimmering Bang Niang beach. Casa de La Flora awaits in splendor.
The stunning five-star resort boasts a modern art aethetic. Where accommodation is made up of 36 contemporary slate-grey cube villas. Incredible large glass facades make the most of the beautiful views.
But there's more to this boutique chic-ness than just views and modern aesthetics. Let's break it down and find out what else is in store for you in this Casa.
---
---

---
Contemporary rooms
When it comes to checking out Casa de La Flora there's only one place to start – the rooms. 
These unique box-like structures deliver powerful views as well as an incredibly modern, spacious, and comfortable place to spend your break. 
In addition, your room at Casa also delivers contemporary bathrooms with a large soaking tub, an espresso machine and fully stocked minibar. Plus, as a bonus feature, every secluded villa garden comes with its own plunge pool – including the Studio Villa.
However, with our new offer, you don't need to concern yourself with Studio Villas. Enjoy an upgrade to a Duplex Grand Private Pool Villa complete with an ocean view. Spread over two floors the Duplex is an awesome space which delivers a high-end home-from-home vibe. 
---
Dinner is served
As Casa de La Flora is a treat for all the senses, you'll still be enjoying the environment away from your vivacious villa.
For example, in the dining room of La Aranya, the resort restaurant, you can experience the fine flavours of Asia. Tantalising Thai cuisine, as well as international favourites, is served staring out over Bang Niang beach and the shimmering Andaman Sea.
Also included in that latest offer is the option to treat yourselves to a 3-Course Thai or western dining experience once in your trip.
---
Get out and experience Thailand
As we said back at the top of this blog, one huge benefit to Casa de La Flora is its location. Backed by the lush rolling hills of the incredible Khao Lak national parks, there's always an array of excursions on offer.
You will have to pay extra to head out on a day trip, but they are soooo worth it. Khao Lak jungle safari's are awesome. If you love the thought of crashing around in the greenery, this is the one for you.
However, there are gentler excursions available. Choose to take a tranquil journey out on a sunset cruise. Or explore the beauty of Phang Nga, one of the many Thai destinations with Hollywood history.
On the other hand, if you prefer to keep your adventuring within the confines of your plush resort, you should hit up Spa La Casa.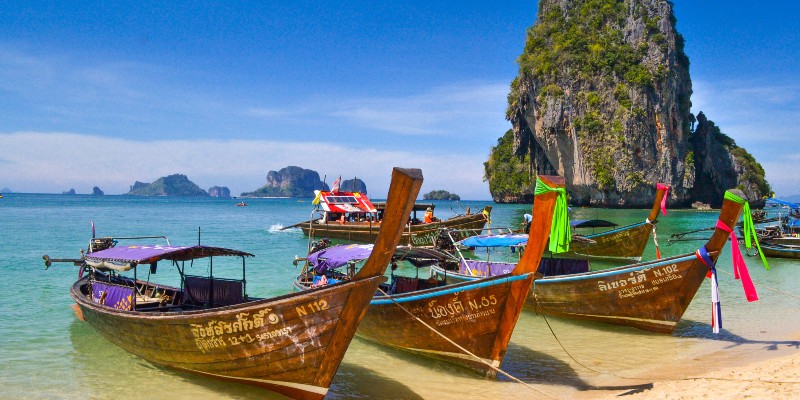 ---
Spa La Casa
Focused around the healing effects of mineral rich water, Spa La Casa is desgined to leave your body feeling completely nourished.
Through a range of treatments which move from hydrotherapy through to massage, and beauty treatments, you'll leave feeling renewed.
As a further benefit to our latest offer, you have access to a free 30-minute jet lag massage per person and a 25% spa discount. So you have the perfect opportunity to get fully introduced to the relaxing spa environment.
---
Bags packed?
There you have it, a five-star resort which is at the cutting edge of bringing together stunning design with natural beauty.
Click the button below to benefit from our amazing Casa de La Flora offer now and start building your Khao Lak quote.