Introducing Sheraton Kosgoda Turtle Beach: A Sri Lankan Gem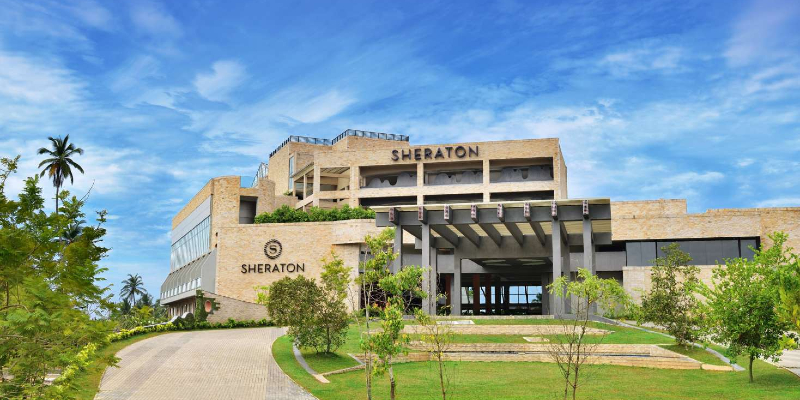 We thought it was about time we introduced you to Sheraton Kosgoda Turtle Beach, a true jewel in the crown of Sri Lanka.
This shimmering five-star beauty is the perfect place from which to explore everything that Sri Lanka has to offer. Read on as we give you all the juicy intel on Sheraton Kosgoda Turtle Beach.
Sheraton: Where The World Comes Together
First things first, let's talk a little bit about the Sheraton brand. There's a long-standing legacy here coupled with a rich heritage that ensures guests feel welcome in more than 70 countries across the world. Moreover, the Sheraton name is synonymous with luxury so holidaymakers can expect to be well-treated.
Where Can I Find Sheraton Kosgoda Turtle Beach?
Sheraton Kosgoda Turtle Beach is located on the south coast of Sri Lanka in the picturesque town of Kosgoda. In fact the town itself is renowned for its sea turtle conservation project. Because of this the hotel chose to incorporate the sea creatures into the name. Furthermore, the hotel is just a short drive away from Bentota, a laidback coastal town with stunning beaches of its own. With this in mind, it's really easy to get out and about and explore this area of Sri Lanka.
Discover Sheraton Kosgoda Turtle Beach
When you arrive at the resort you'll be met with a very warm welcome at check-in. The main reception area feels very tranquil thanks to unique water features that flow from outside into the indoor space. In addition there is also a 24-hour front desk, just in case you need anything during your stay.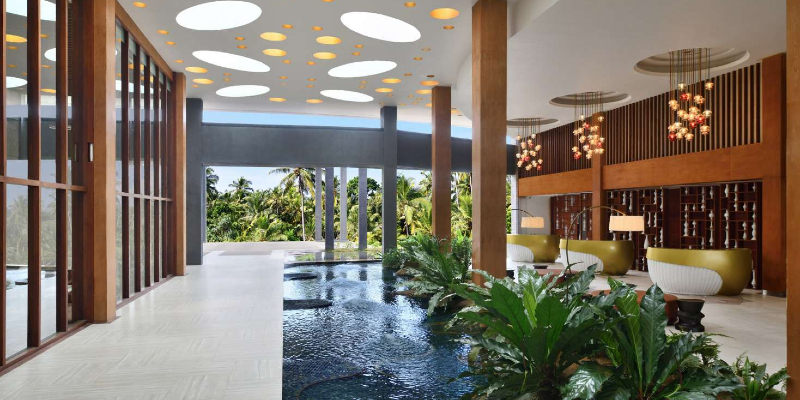 Thanks to a recent renovation all the rooms here are well-appointed with everything you need for a world-class stay. Together with modern décor, elements of the tropics are also visible, making it perfect for your stay in Sri Lanka.
Beachfront Bliss
Sri Lanka is packed full of amazing beaches and the beach at Sheraton Kosgoda Turtle Beach is no exception. With this is mind you can enjoy direct beach access from the hotel. Plus, the beach at Kosgoda is definitely worthy of an Instagram post or two, due to the sunsets being simply stunning. Furthermore, the idyllic sands are also the best place to watch the local fishermen casting their nets and returning back from a day at sea with their impressive hauls.
Delightful Dining
When it comes to dining, you have plenty of options. As a result the food here is incredible and the choices are second to none. Firstly, S Kitchen is home to an enormous breakfast buffet which features individual fruit pots, muffins, fresh bread and cereals.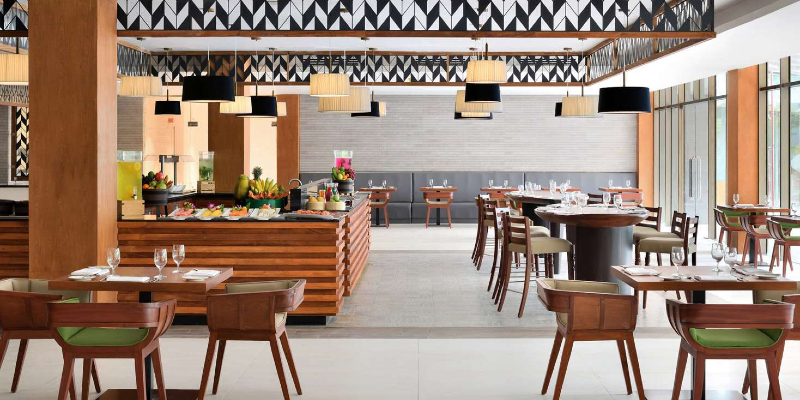 Secondly, if a taste of the Mediterranean takes your fancy secure a table at Olive Restaurant and Bar for a culinary taste experience like no other. Situated next to the main swimming pool, you can treat your taste buds to a flavourful experience whilst enjoying views of the manicured gardens adorned with palm trees.
Finally, as evening arrives take a moment to savour the Indian Ocean views from the rooftop at Blu3 Rooftop Lounge and Bar and indulge in a refreshing drink.
Shine Spa
During your stay be sure to make time for you with a visit to the rejuvenating Shine Spa. Here you'll find a plethora of signature wellness treatments, perfect for indulging. From aromatherapy treatments to body wraps, the choice is endless. Leave feeling serene and fully relaxed.
Exploring Sri Lanka
No matter your preference for activities you will have plenty to keep you occupied at Sheraton Kosgoda Turtle Beach. The resort is perfectly placed for exploring the UNESCO World Heritage Site of Galle, with charming shops and restaurants aplenty. Plus, Sri Lanka is home to many more fascinating places of interest for you to explore.