Get 3 Khao Lak Hotels for the Price of 1: Tisha's Travel Hack
YouTube star Tisha Merry touched down in Thailand recently to show us how you can get 3 Khao Lak hotels in 1.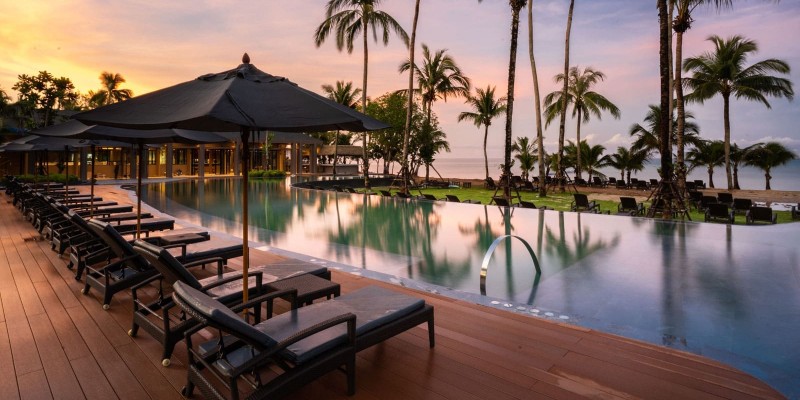 We recently enlisted the help of our resident YouTube star and Blue Bay Travel Ambassador, Tisha Merry, to show you how you can triple up on Khao Lak hotels. 
But, before we get too far into the details of her trip, why don't we tell you a little more about the woman herself. 
---
Introducing Tisha
For anyone who doesn't know, Tisha has been lighting it up on the socials ever since she stepped off the Coronation Street cobbles in 2018.
Since playing Steph Britton on the long-running soap, Tisha has crafted her own audience as an influencer on her YouTube channel. But, now, we've brought her into the world of luxury travel to begin her role as our new Travel Ambassador. So, watch out for more hints, tips, trips and getaway ideas coming soon. 
Tisha previously explored Excellence El Carmen for us, but her first assignment as Travel Ambassador is checking out a top resort in Khao Lak. But she discovered more awesomeness than she bargained for. 
---
How to get three Khao Lak hotels in one
Jumping straight into it then. How can you get all that Khao Lak resort bang for your buck?
The simple answer is to book a stay at Casa de La Flora. While this incredible four-star-plus resort is unbelievably beautiful on its own, there's so much more to it than meets the eye. 
When you book an all-inclusive escape at Casa de La Flora, you also gain access to its two sister resorts, La Vela Khao Lak and La Flora Khao Lak. Which are both just a few minutes' walk away. 
Here's Tisha to talk some more about her trip and how you can use all the resorts on one booking.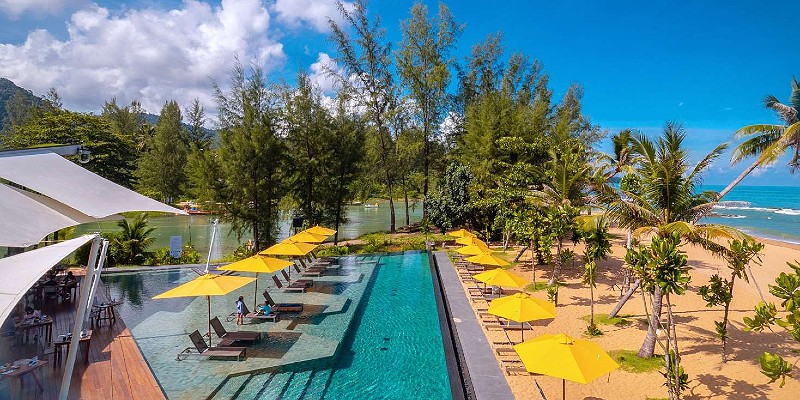 ---
---
What do you get from the resorts?
First of all, I have to say, the trip was incredible. I literally can't find the words to perfectly describe it. The entire experience was faultless!
In terms of the three hotels, they all packed a punch and excelled in different ways. But you definitely got the feeling each was catering to a slightly different audience: 
Casa for its intimate retreat experience
La Flora for a more family experience
La Vela for its lively fun experience
However, all three resorts put you in reasonably close contact to all the best things to do in Khao Lak town. So, you can still get out and explore the local area, if taking in three resorts isn't enough adventure for you.
---
Tisha Talks Casa de La Flora
We based our trip at Casa De La Flora Resort and it was by far the most luxurious and chilled out of the 3. The entire complex was beautiful, stunning modern architecture followed you everywhere and the site was spotless – literally no rubbish or dirt anywhere! This clean and quiet vibe makes it an absolute must for newlyweds looking to honeymoon in Thailand. 
A great thing about the resort is that every villa has its own private pool. We stayed in a Beachfront Villa and, honestly, the views of the bay were incredible. 
Also, if you're something of a foodie, La Casa is the best! Their restaurant, La Aranya, (I think the only Michelin star out of the three hotels) was leagues above the others as was their dining experience.
---
Sound good? Sign-up and explore Casa de La Flora for less with our latest offer
---
La Vela Khao Lak
Probably more of a Beach Club than a resort. But because Casa is delivering all those tranquil and chilled vibes, it's nice to be able to take a wander to La Vela Khao Lak Resort if you want some more entertainment.
We decided to head there in the evening a couple of times. But we also loved having the option of kicking back in the quiet of Casa.
Kokulo is the main restaurant and bar offering all those Beach Club tones. Dining, music and live entertainment happen at night right on the beach.
---
Meanwhile, at La Flora
We didn't spend lots of time at La Flora. But, we definitely got the feeling it's the place to be if you're thinking about a family Thailand escape.
With lots of water-based fun, sea-facing restaurants and a huge freeform pool, there's something for the whole group to enjoy. 
---
Which would you recommend staying in?
As you can probably tell, I loved every resort in its own way and each has its own vibe which is amazing.
But, if I had to choose one, I'd go for Casa de La Flora.
The staff 100% made the trip! They provided all of our excursions or day-out packed lunches and went above and beyond to make sure everything was perfect for us. Nothing was ever a problem and they gladly helped us with all of our requests. 
Although, when you can stay one and play at all three, where you lay your head doesn't really matter. 
---
Follow in Tisha's Flip-Flops
You can get more of a snapshot of Tisha's break and check out everything she got up to over on our Instagram.
But if you've seen everything you need, click the button below to start building your free online Casa de La Flora quote.