How To Get A Private Island Experience In The Maldives For Under £2K
Live out your A-list lifestyle dreams with a private island experience at Rihiveli Maldives.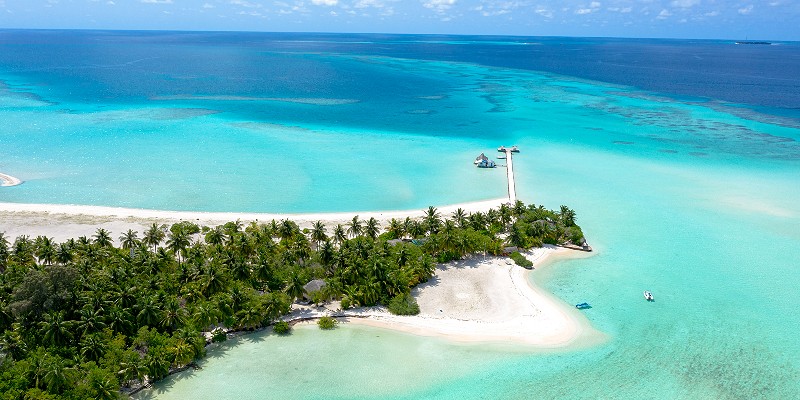 Let's face it, on some level we'd all like to feel a little bit like Elon Musk. Having the wherewithal to just shoot over to a private island somewhere for a brief sojourn in the sun.
Well, now you can, at Rihiveli Maldives Resort. All you need to do is upgrade to an Oceanfacing Beach Villa and you will have accomplished peak Musk-ness.
Now, you might be thinking, "that's fine but I'd need Mr. Musk's wallet to be able to afford that trip!" that's where you're wrong. We'll tell you how you can experience it all for under £2K.
---

---
How To Get a Private Island Without Going Bust
With our latest Rihiveli offer, you will be upgraded to an ocean facing Beach Villa for just £1,999pp.
As well as chic speedboat transfers, the awesome villa features direct beach access. So you can start living the high life for less than half the usual cost.
Imagine waking up every day and being able to wander straight out onto your own stretch of powdery white Maldivian sand. With the azure lagoon just metres away. That's A-list living!
Now we have your attention, let's tell you more about this incredible resort and its facilities.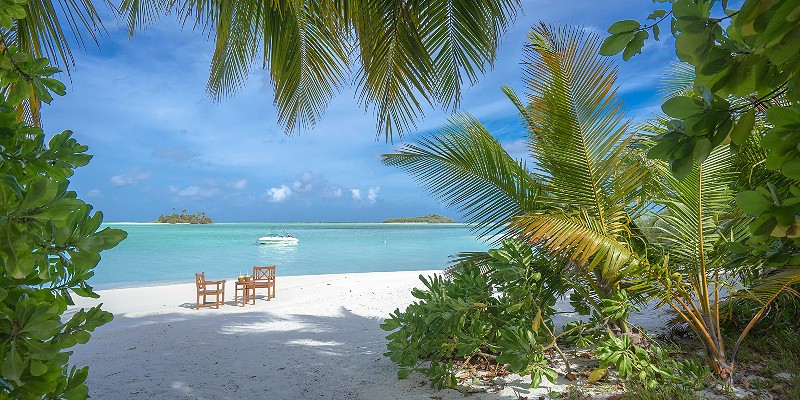 ---
Where is Rihiveli Maldives?
Probably more suited to couples trips than family-friendly adventures, Rihiveli Maldives finds itself in the picturesque South Kaafu Atoll. Around 45 minutes from Velana International Airport.
Surrounding the main resort are shimmering bath-warm lagoon waters where you'll find the house reef teaming with stunning aquatic life.
Further out into the lagoon, you'll also find two uninhabited islands known as "Bird Island" and "Sunrise Island" perfect for an exploration or cute picnic date.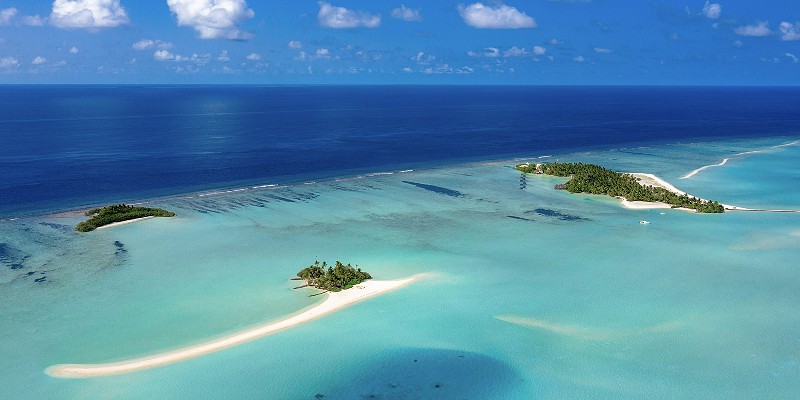 ---
What Are The Rooms Like At Rihiveli Maldives?
Stepping inside the resort you feel all the contemporary stylish touches you'd find in any four-plus-star resort. But Rihiveli also adds dollops of island culture to the party too.
The Beach Villas jut out of the island's green heart to sink their toes into the soft sand. Stretch out in the spacious interior or embrace the staggering beauty of the Maldives as it permeates through the doors leading out onto your private sun terrace.
Each room at the resort comes with this unique style. But they also feature a minibar, modern bathroom suite complete with rain shower and you may even get a sunset or sunrise-facing villa to make the trip truly special.
---
Are There Any Restaurants on The Island?
Rihiveli plays host to one restaurant – The Lagoon Restaurant. As you may have guessed from the name, this eatery offers first-class views out over the water.
Feel as though you're floating on water as you enjoy beautiful cuisine from around the world for breakfast, lunch and dinner. Each meal is served buffet-style, but in the evening you'll be treated to themed menus showcasing a different gastronomic scene.
Alternatively, if you don't feel like leaving the villa or you want to make that special occasion extra memorable, there are also private dining options available. Plus, the resort also boasts two beautiful bars from which to grab a refreshing tipple and the odd magical Maldivian sunset.
---

---
What Is There To Do At Rihiveli Maldives?
You might think a holiday to the Maldives has to be a completely relaxed affair with no activities allowed. However, not only are there things to do on this island, but many of them are included in our all-inclusive offer.
Enjoy having free access to sports facilities as well as snorkelling equipment to explore the bustling house reef. Plus, there are kayaks and paddle boards for adventuring over to those deserted twin islands.
However, if you don't fancy all that paddling, the water is shallow and calm enough for you to be able to walk over to the islands. Or be even bolder with your adventures and grab an island tour, it's the perfect way to fill your grid with Maldives magic.
---
Is There a Spa on the Island?
There is a stunning spa here. And what could be more relaxing or high-end than being pampered on a paradise island?
In the Nala Spa, the trained therapists work through a range of treatments all aimed at allowing your stresses and strains to melt away.
From rebalancing jetlag massages to exfoliation treatments and more, each session sees the team administer beautifully soothing therapeutics using high-end products.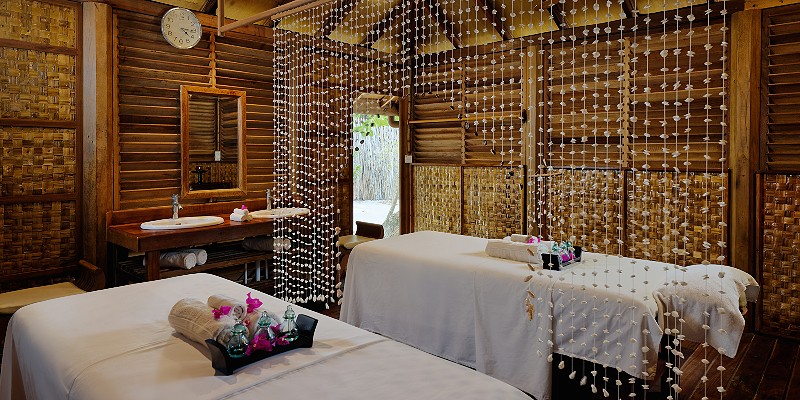 ---
Get Started For Free Today
Get your personal paradise experience on the horizon today for £2K. Give our team a call on 0844 644 8351 for more info.
Or click the button below to request your free online Rihiveli Maldives quote.