Novotel Phuket Kata Avista Resort and Spa: Affordable Five-Star Luxury in Thailand
Want a luxurious experience in Thailand without busting the bank?
Novotel Phuket Kata Avista Resort and Spa is your spot.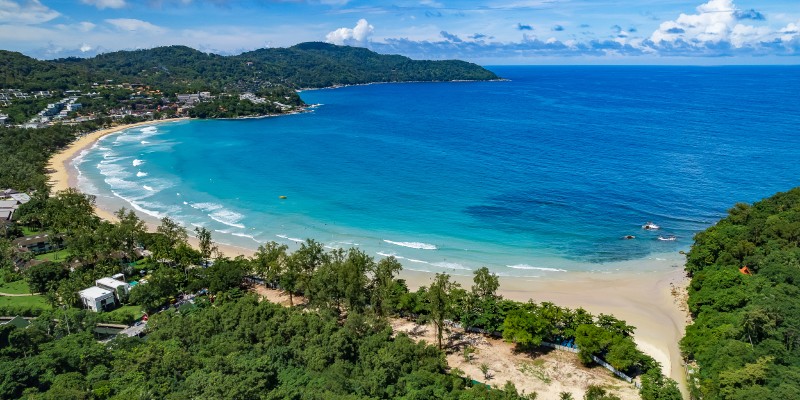 No matter how tight times get, we always need something to look forward to. Some tropical sunshine could be just what the doctor ordered.
Luckily, Novotel Phuket Kata Avista Resort & Spa offers exactly that.
This Thailand escape can place you in one of the most incredible destinations for easily under £2k. 
In this blog, we'll talk more about this awesome five-star getaway, as well as showing you how to get to Phuket for less. 
---

---
How to Taste Thailand for Less
Thailand is one of the more budget-friendly places to explore. The best things to do in Phuket won't harm your expenses too much either. 
For example, £60-75 will probably get you a nice 3-course meal at a high-end island restaurant. Plus, a super tasty bowl of authentic street food would only cost around £1-£1.50. 
The main expense with a Thai trip is generally your hotel and flights. But with our latest offer, we've managed to curtail that spend too.
In fact, if you travel in September, you could be staying in a five-star Phuket paradise, with a 23kg luggage allowance, flights, and resort transfers included from just over £1,700. All thanks to our latest Novotel Phuket offer.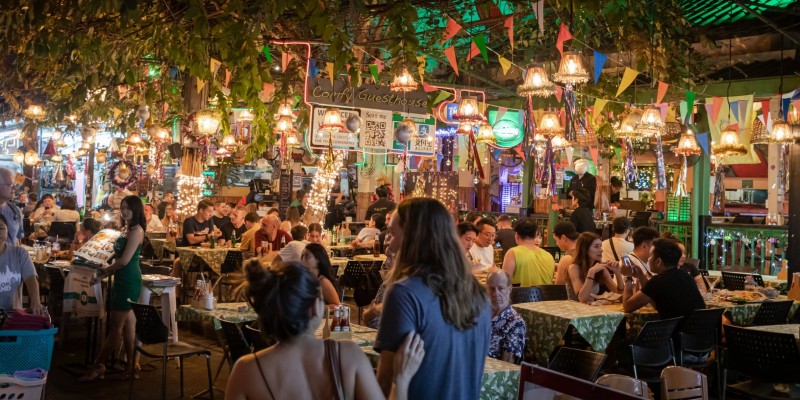 ---
What's Included in The Offer?
We're offering Novotel Phuket Kata Avista Resort & Spa, with a free upgrade to a Deluxe Sea View Room featuring a private balcony. Plus, a free spa treatment, 20% spa discount, and 20% dining discount. 
---
What is Novotel Phuket Kata Avista Resort & Spa?
Part of the wider Novotel brand, the Phuket Kata Avista resort boasts a stellar reputation as an incredible holiday spot for couples or families looking to secure a Thailand adventure. 
Consisting of 143 rooms and boasting 3 pools, a restaurant, bar, spa, fitness centre and a host of water sports. It's little wonder why it's such a hit with a range of visitors. 
But there's more to this awesome resort than killer amenities. The location's not bad either! 
---
Where Is The Resort?
During your time at Novotel Phuket Kata Avista, you'll be able to enjoy being right on the sands of Kata Beach. Although you may have to walk a couple of minutes to reach it.
From the resort's elevated position, you can see how the green hillside rolls down to meet the golden sand. But if the beach isn't your scene, you're also just minutes from the Kata Shopping Centre. 
Further afield, don't worry if money is tight on your trip, as there are a host of budget-friendly things to do in Phuket. Wat Chalong temple is free to access and just over 5 miles away. Plus, public transport fares are pretty cheap. In fact, a 5-mile taxi will only set you back around £5-8 and buses are even cheaper. 
Venture a little further and you'll come to other top sites like Promthep Cape Viewpoint and the awesome Big Buddha statue. 
Plus, Phuket's stunning Old Town is just 10 miles away. Perfect for a beautiful and inexpensive day out.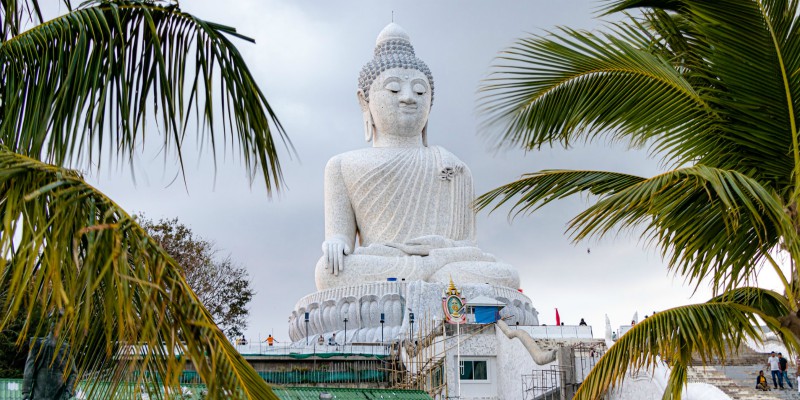 ---
What Is There To Do There?
However, if you prefer to find your fun inside the resort, then there's still plenty of entertainment on offer. 
Away from the beach and pool, the resort also offers enriching and unique activities like Thai cooking classes and cultural tours.
At just 1,500THB (about £35) per couple, the cooking classes are reasonably priced. So you can have an amazing time and leave with a new skill. That's on top of the usual sports and water sports you would normally expect to find at a five-star resort.
In addition, why not think about slowing your roll in the InBalance Spa. One of the most luxurious spas in the area, the soothing packages here start from around 1,400THB.
Again, not a huge spend for specialist treatment, but with the spa discount included in our offer, it's even better value. 
---
Is It Novotel Phuket Kata Avista Good for Kids?
The resort boasts one of the best child-friendly offerings in the area. Dedicated family rooms come with a fun kids' setup feature, where colourful bedding, soft toys, and other treats are laid out for their enjoyment.
Elsewhere, there's also a Family Zone and Little Ocean Kids Club to explore. The former offers you the chance to bank some bonding time over table football, pool or other games. Meanwhile, the latter focuses more on the smaller explorers with other unique experiences like paper flower making and fish feeding on offer. 
Then we need to talk about the water scooters. These fan-propelled submersibles or kickboards are great for pulling them along the pool or sea. And at just 700THB for 30 minutes with the most expensive version, they can have their fun without busting your bank. 
---
Start Your Budget Phuket Adventure Today
Going on holiday doesn't have to cost the earth. Sure; resorts, flights, and activities can start to build up your bottom line.
But, Thailand is super accessible and if you can take advantage of amazing offers like our Novotel Phuket Kata Avista Resort and Spa deal, then they can be even more cost-effective.
Click the button below today and make a start on building your free online Novotel quote today. Get some sunshine on the menu in 2023!