8 Reasons Why Ocean V Resort Is The Place to be In Northern Mauritius
Let us take you through all of the reasons why we think this uber-chic resort in Mauritius is the cat's pyjamas.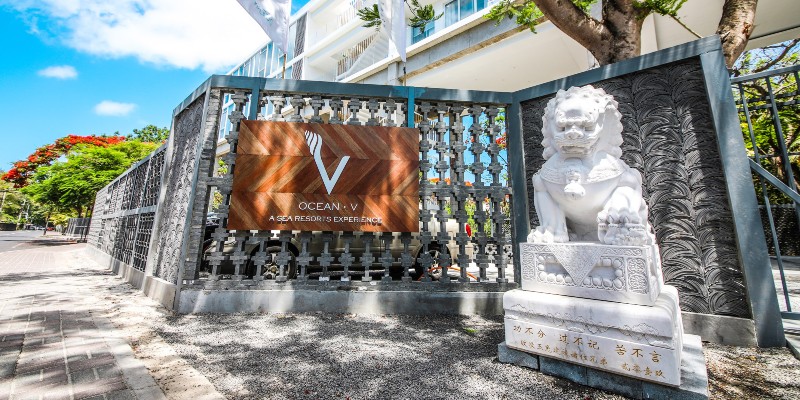 Ocean V Resort is the brand new destination on Mauritius's gleaming northern coastline. 
In this blog, we'll introduce you to this four-star-plus haven and let you in on all the reasons why we think it's the bee's knees. 
First, though, how about we give you a brief resort overview. 
---
What is Ocean V?
Just so we're clear, the "V" in Ocean V Resort is roman numerals, so the resort is actually pronounced as "Ocean Five". 
But away from those semantics, the resort's perfect location will see you placed just minutes from some of the best things to do in Mauritius. Meanwhile, the choice of bars and restaurants, as well as a fine selection of excursions and a resort spa, means there's plenty to like about Ocean V.
But, let's break those reasons to love the place down a little further.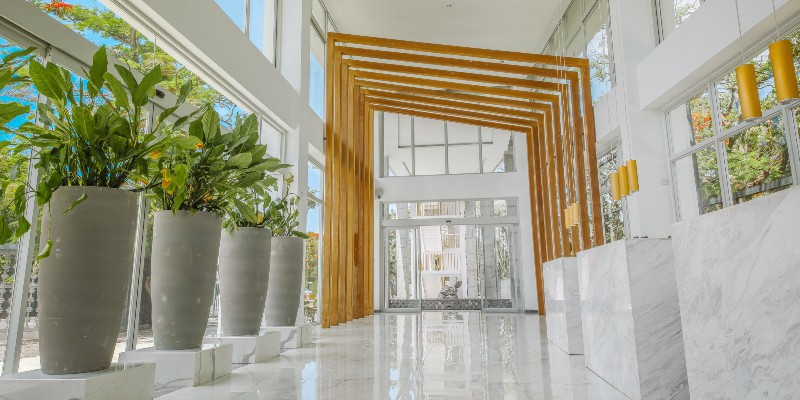 ---
1. New Resort on the Block
As we've mentioned above, Ocean V Resort is a new feature on the northern Mauritius coastline. Constructed in 2019, the fresh facilities have taken a contemporary style. 
With just 38 rooms in total, the resort boasts a contemporary boutique vibe. While bright and airy design methods have been paired with flourishes of colour, as well as the odd hint of Mauritian detail to help add a homely feel.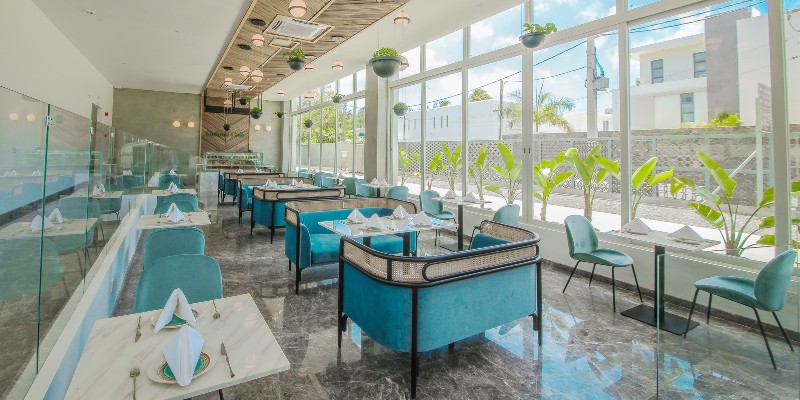 ---
2. Location, Location Location 
Sitting just minutes from the incredible Pereybere Beach, Ocean V resort overlooks Grand Baie.
This popular fishing village has found fame with tourists for its incredible coastline, bars, restaurants, and shopping. 
The Grand Baie Bazaar is the perfect place to head for picking up some souvenirs for home. Meanwhile, the waters around the village play host to some awesome underwater sights including majestic hammerhead sharks.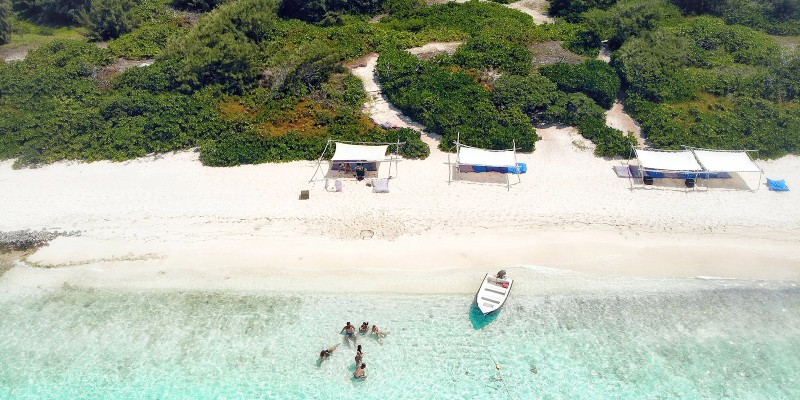 ---
3. Boutique resort
Boasting just 38 rooms, Ocean V is perfect if you're looking for a quiet place to relax around the pool. Each room at the resort offers calming design as well as a world of extras. 
However, with our latest offer, you'll only need to concern yourself with the Deluxe Ocean View Room. Complete with a private balcony, stylish living area, and a world of opulent additions, you'll feel right at home on the shimmering coast. 
Although you do have the option to up the opulence on your tropical adventure. Boost your stay to a Panoramic Suite and spend your days elegantly bathing in a tub like this. 
---
4. Rooftop Beach Club vibes 
Away from the rooms, beach, and local village, take a journey up to the exclusive top deck of the resort you'll find, arguably, its best feature. A super-chic rooftop bar area delivering all the trendy beach club feels. 
On the roof, you'll find a stylish bar, chilled-out restaurant and gorgeous infinity pool. Not to mention the scintillating views out over the Indian Ocean.
If you're looking to fill up your grid with stunning snaps, then this is the place.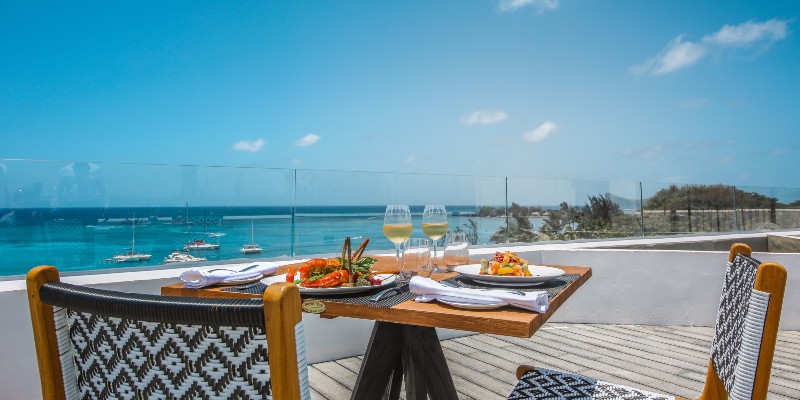 ---
5. Selection of Restaurants
However, if you can drag yourself away from the incredible vibes up on the roof, you'll also find some delectable treats elsewhere in the resort. 
Epicure and Manzu are the other restaurants on-site. At the former, you'll find an international menu and wine pairings from the resort's La Connaiseur cellar. All served looking out over the Indian Ocean. 
Whereas, Manzu focuses on all the vibrancy and aromatics of Eastern Asia. Chinese classics are created and delivered in an elevated restaurant environment.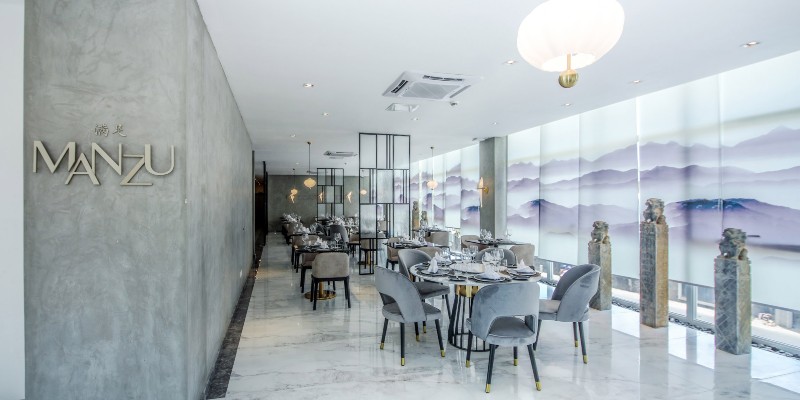 ---
6. Golf 
If you're a fan of the links, then you may already know about the golf in Mauritius. The island boasts a rich heritage when it comes to the sport, with courses dotted across the country, you're never too far away from a club. 
That statement certainly rings true at Ocean V Resort. Just a 15-minute drive from the hotel you'll be greeted by the stunning beauty of Mont Choisy Golf Club. 
Black volcanic rock outcrops, as well as serene water and sand hazards, make up some of the challenges on this 18-hole championship course. With national and international competitions being held here, it's a very popular venue.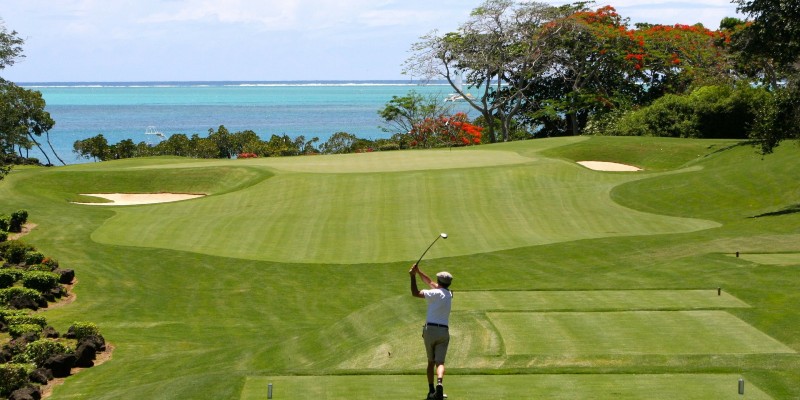 ---
7. Excursions
The excursions at Ocean V Resort are centred around a theme of awesome eco-friendly adventures. From walking with lions to exploring the magnificent waterfalls at Sept Cascades. There's a natural discovery to suit your tastes. 
In addition to those nearby adventures, you're also pretty well placed to uncover some of the other top excursions in Mauritius. Take some time to check out the amazing multi-coloured earth at Chamarel or search for dolphins at Tamarind Bay. 
Couple those incredible extra-curricular activities with those golfing options and you have a pretty action-packed escape on your hands.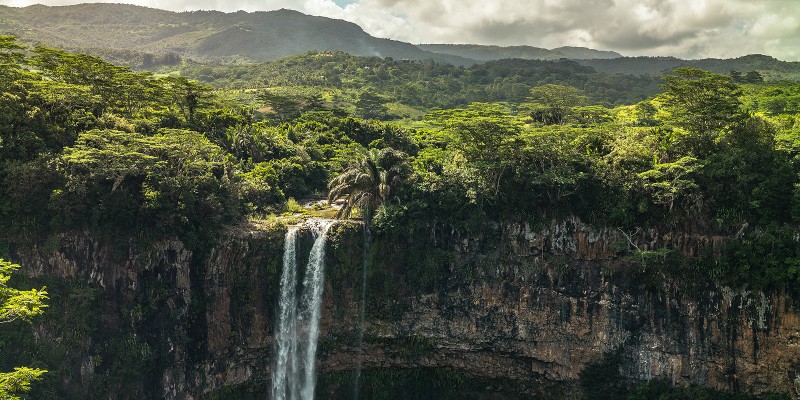 ---
8. Soothing Spa
However, if all that adventure sounds like too much effort or you'd prefer to break up the excursions with some indulgence, the spa is the place for you. 
The indulgent Sea Spa is waiting to deliver true relaxation. If you'd prefer a chilled break in Mauritius then grabbing a spa treatment is a perfect way to unwind. Although, a nice massage would also feel great after a round of golf or thrilling lion walk. 
With our latest offer, you have access to a free treatment, as well as a 20% discount across the therapies and products. So you can take your pick from the indulgent menu.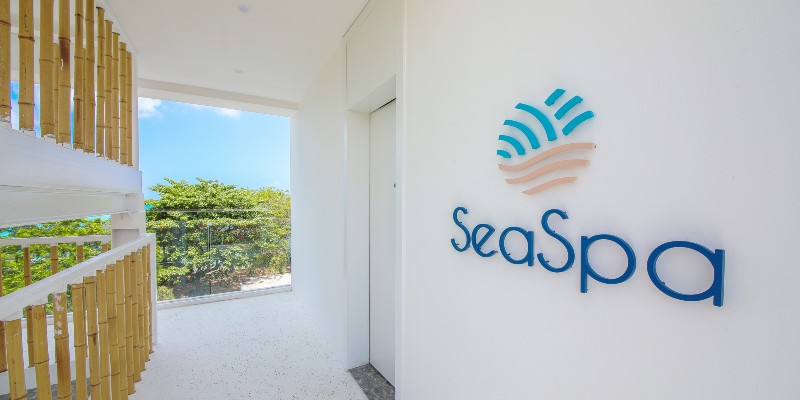 ---
Pack Your Bags
If that introduction to this awesome new destination has you excited to try it for yourself, then we can help. 
Just click the button below to get started on your Ocean V Resort quote. You'll be sunning it up on Pereybere Beach in no time.