Everything You Need to Know About Brennia Kottefaru: Bursting With Maldivian Magic
Presenting a slice of paradise in the incredible Raa Atoll, Brennia Kottefaru is the epitome of an idyllic island escape.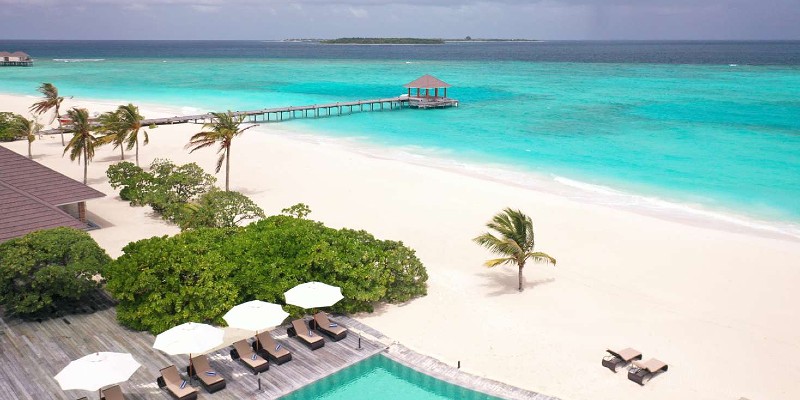 Think of a stock image of the Maldives, and there you have Brennia Kottefaru Maldives.
The soft white sands, azure waters, palm trees and all-villa accommodation. It's everything you would expect from the Maldives, and more!
Just a 40-minute seaplane journey from Velana International Airport, you can start your holiday off by witnessing incredible views.
Why don't we just jump straight in and introduce you to this beautiful resort.
---

---
Introducing Brennia Kottefaru Maldives
If island living is what you desire, then you've come to the right place. With eight types of stunning villas, a plethora of activities and a variety of dining options – there's plenty to keep you busy.
When you're looking to immerse yourself in the relaxing experience even further, check out the spa. Let the stresses of life melt away as the trained therapists deliver incredible treatments.
On the other hand, you might like to kick your break up a notch and dive deep to discover the kaleidoscopic life that lives beneath the ocean's waves. With the PADI dive centre you can explore the mesmerising lagoon waters.
Anyway, do you want to find out more about where you'll be resting your head?
---
Flash Sale 
Bag a free upgrade to a Brennia Kottefaru Water Villa with our incredible limited-time offer! Click below to find out more

Offer only available on new bookings and will expire on Tuesday 12 July.
---
Villa Accommodation? Yes Please!
Featuring a contemporary but cosy design, each villa at Brennia Kottefaru offers the perfect balance of luxury and comfort.
Whether you choose one of the 102 land villas, or one of the 40 over-water villas, both are equally as incredible.
The outdoor rain shower offers the chance to feel at one with nature, before slipping into your provided bathrobe and slippers. Then, you can get comfortable in your bed to prepare for waking up to another day of paradise.
If you are staying in a beach villa, there's nothing stopping you from starting your day with a dip in the azure ocean water. Or, enjoy your own private eden in a Bougain Villa.
What about when you are feeling peckish?
---
What Can you Expect from the Dining Options?
Indulge yourself in the tastes of the a-la-carte Asian Fusion Restaurant, or be inspired by a delicious buffet selection at the main restaurant. There are plenty of dishes to fit every palate.
Lime, the main restaurant, offers all-day dining, so you're never left with an empty stomach. The culinary delights feature your international favourite dishes, along with local specialities.
Or, why not make the most of the ocean views available and head over to the Sunset Grill. Watch the sun fade into the horizon as you enjoy mouth-watering seafood or the meat of your choice.
When you think it can't get much better, it does. After filling up on delicious food, you can then make your way to grab a drink and have a singalong at the Karaoke bar!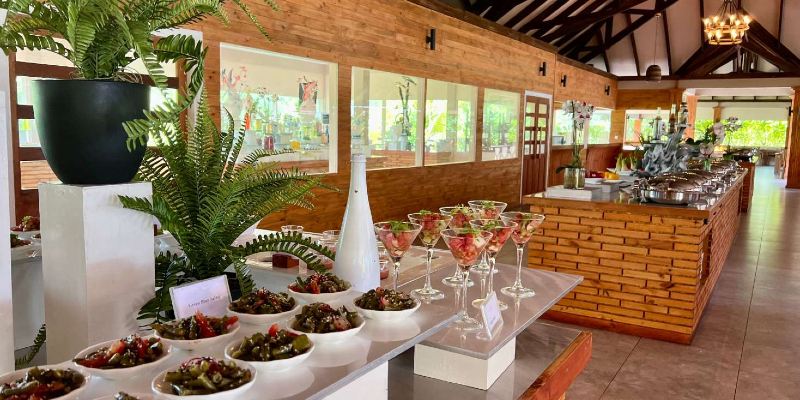 ---
How About Excursions?
Just sunbathing on the beach with a cocktail in hand in the Maldives is certainly enough to fill up your Instagram timeline. However, there are other ways you can get more in tune with the archipelago's natural beauty.
Fancy going on a fishing trip in the Maldives? Why not! At Brennia Kottefaru you can go sunset or big game fishing. With oceans full of incredible marine life, put your skills to the test.
If you'd prefer to not be using a fishing rod to see the creatures of the sea, a Sunset Dolphin Discovery Cruise may be calling your name instead. This cruise offers a magical experience of seeing the dolphins in their natural habitat. A perfect honeymoon activity in the Maldives.
Or, maybe you'd prefer to enjoy both the water and land. Take an Island Escape Picnic and be whisked away on a boat to a nearby uninhabited island. Here you can relax on the sand, or paddle in the ocean shores.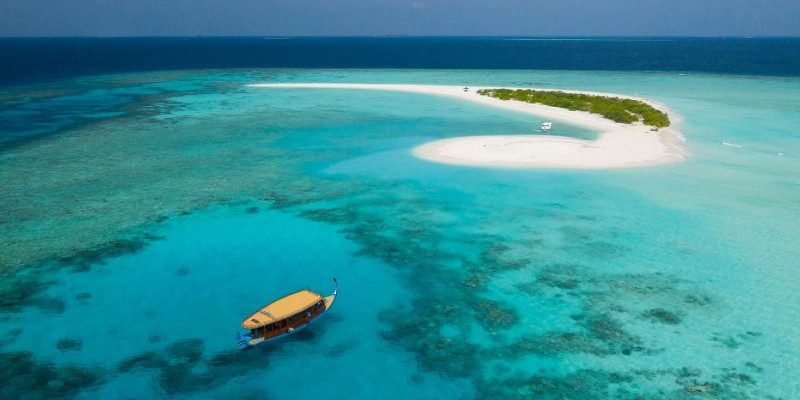 ---
What about the Spa?
If you need a little more encouragement to unwind completely, then add indulgent treatments to the list of perks waiting for you at Brennia Kottefaru.
Located in a huge secluded pavilion, the Eternity Spa boasts 18 treatment rooms. Whether you want to experience an enchanting individual therapy session or you'd prefer to luxuriate together with a couples massage, you can.
Just head into the resort island's green heart and the vast pavilion will make itself known. Once inside, you can benefit from hundreds of years of therapeutic knowledge and organic ingredients.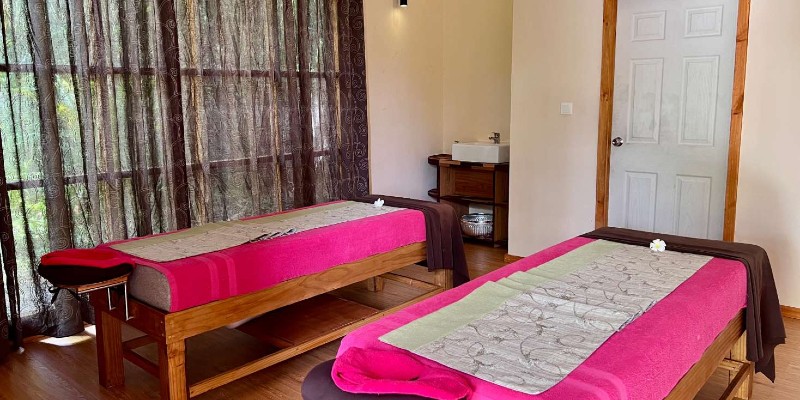 ---
Time to go?
Dreaming about a magical Maldives escape? Then Brennia Kottefaru may just have everything you're looking for.
So, put yourself in the picture. Click the button below to get started on creating your own Brennia online quote for free today.