Our Ultimate Travel Guide to the United Arab Emirates
There's so many amazing sights and sounds to discover in the United Arab Emirates. Here's our guide to this dazzling destination.
---
You may already know the answer to the question what are the United Arab Emirates? But do you know just how diverse the region is, or all the amazing things you can get up to?
We're not just talking about Dubai here either. The seven Emirates which make up the famous UAE: Abu Dhabi, Dubai, Sharjah, Ajman, Fujairah, Ras Al Khaimah & Umm Al Quwain offer a miasma of activities between them.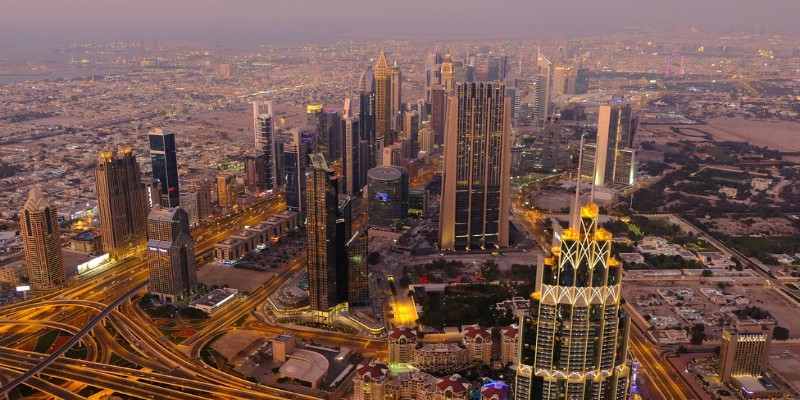 ---
More than just big cities
You've probably seen all the images of opulence that come with the territory in places like Abu Dhabi and Dubai. But that says nothing about the natural beauty and sheer diversity of the UAE.
Which is why we thought we'd knock up another Tropical Warehouse Ultimate Guide to… for the United Arab Emirates.
We know you're discerning and want more than just shops and beaches on your break. Which is why we're going to tell you all about this amazing region. From why you should go through to where you to lay your head. So let's get into it…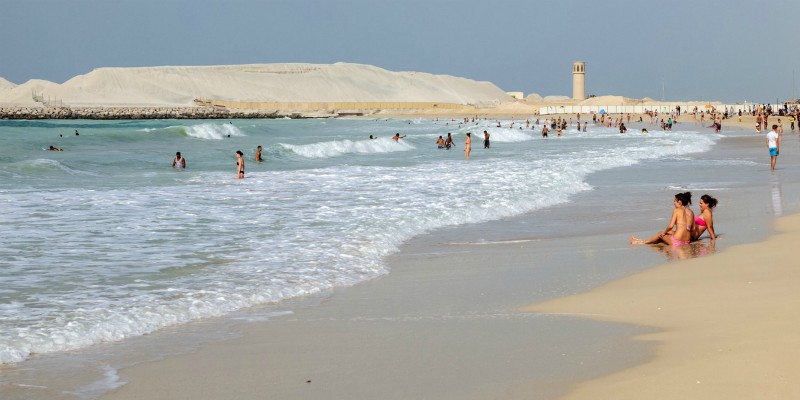 ---
Why Go?
Arabian nights made truly special in the desert
Why not?
Due to its unique geography, you can indulge in so many amazing activities. Six of the seven Emirates feature stretches of stunning Persian Gulf coastline.
But where you can find idyllic beaches you can also find examples of more extreme natural landscapes. From the largest sand desert in the world right through to the Hajar Mountain range.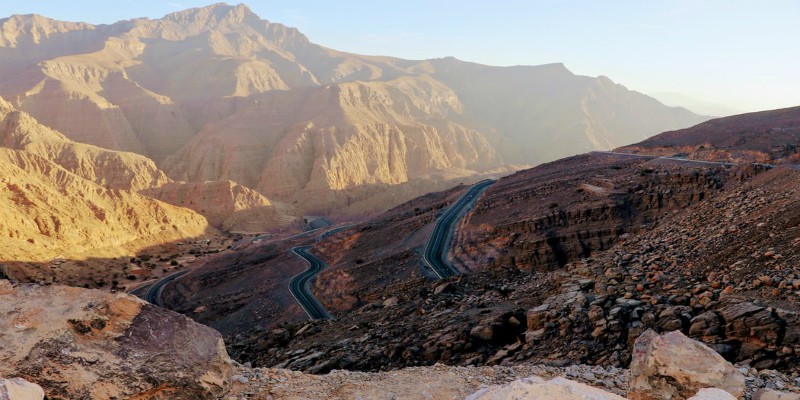 Your days in this Middle Eastern haven can range so dramatically. From adventures in the desert, to lounging on paradise-like beaches. Live it up in a modern city before heading off on mountain hikes.
Another great thing about the United Arab Emirates is its synergy with the old and the new. The region constantly juxtaposes modern aesthetics with the rich heritage of the Arabian Peninsula.
---
Culture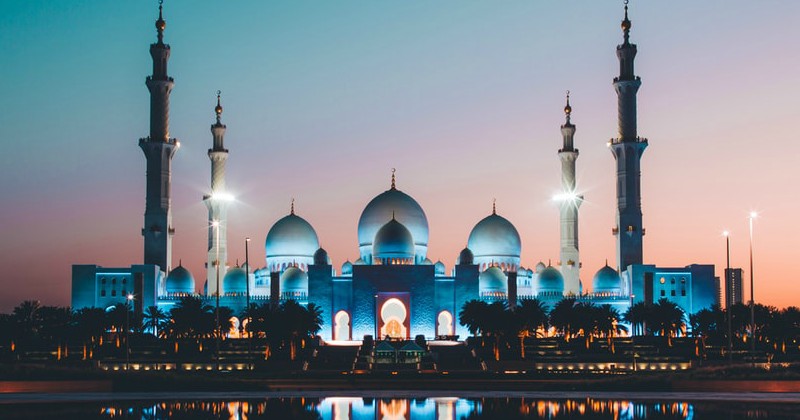 Predominantly a Muslim country, much of the heritage and culture of the UAE is shaped by its connection to Islam. This rich heritage and bond to faith can be seen no better than in Abu Dhabi. The impressive Sheikh Zayed Grand Mosque pulls in visitors from all over the world.
Of the seven Emirates, though, Sharjah seeks to deliver the most authentic of experiences for visitors to the UAE. Having been named 'The Cultural Capital of the Arab World' by UNESCO. As well as the Capital of Islamic Culture by the Organisation of Islamic Countries in past.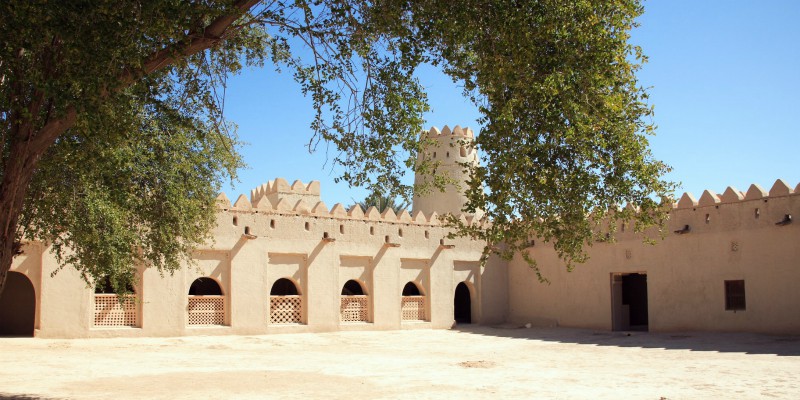 It's also worth mentioning, for all you culture vultures out there, the UAE is completely awash with museums. Learn all about the history of the country at the UAQ National Museum in Umm Al Quwain. The museum occupies the beautiful Al Ali Fort building. The elegant citadel was first established way back in 1768 as a residence for the Emirate's ruling family.
---
Cuisine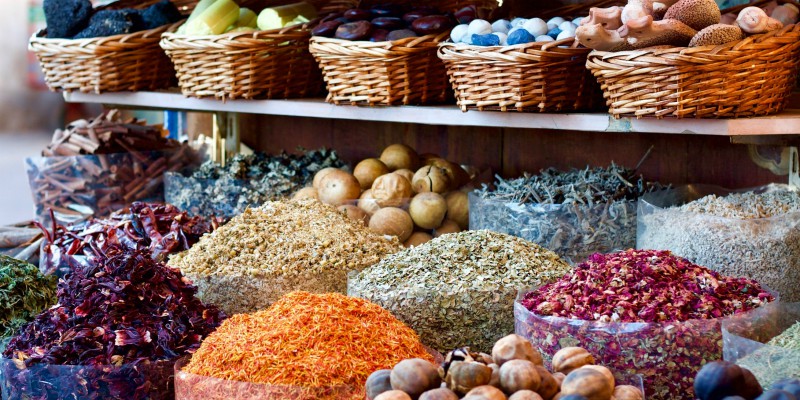 One huge part of the culture in any country is the cuisine. As you might expect from a country with 650km of coastline, seafood features heavily on UAE menus.
But there's more depth to Emirati cuisine than just fish. Being in the Middle East, chicken and lamb also make up a decent proportion of the local diet's meat section. Vibrant herbs and spices like cardamom, saffron, thyme and turmeric help to drive those sumptuous flavours. Hearty sides like rice and potatoes feature heavily too.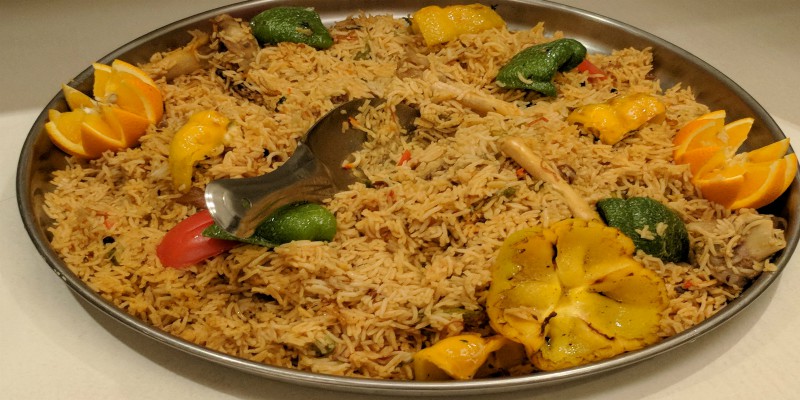 This indulgent mix of grains and spices has formed as a result of the country's centuries old meeting place reputation. Links with places like India, Persia, and Zanzibar meant that these strong flavour roots came as a matter of course.
The national dish of the UAE is Kabsa. A fragrant, rice heavy, dish which mixes lamb or poultry with mixed vegetables and all those amazing herbs and spices.
---
Things to do in the United Arab Emirates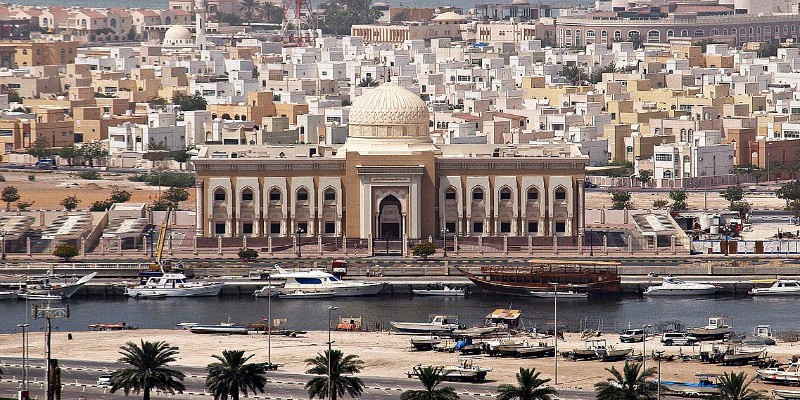 Many countries market themselves as a place where your possibilities for adventure are endless. However, in the UAE's case its you really can! But when you come across a country with such diverse geography fun is bound to follow.  
Each of the seven Emirates offer different characteristics and landmarks to explore. As we've said, Sharjah is the place to go for history and culture.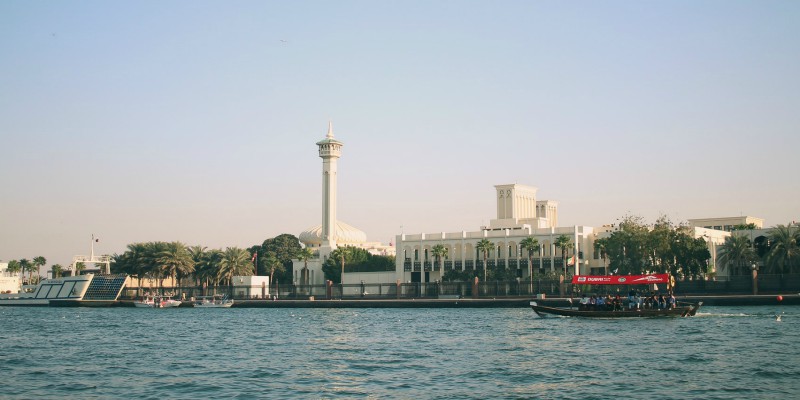 In addition to Sharjah, evidence of a rich cultural tapestry is also available in the more contemporary cities of Dubai and Abu Dhabi. The latter of which boasts sights like the spectacular Sheikh Zayed Grand Mosque.
Many will know about the famous attractions in Dubai, the place is littered with special sights. For example, the Burj Khalifa and Dubai water fountains top most people's sightseeing lists. However, Dubai Creek is also an amazing day. Take a float along the meandering water to Ras al Khor bird sanctuary at the city limits, before the desert takes over again.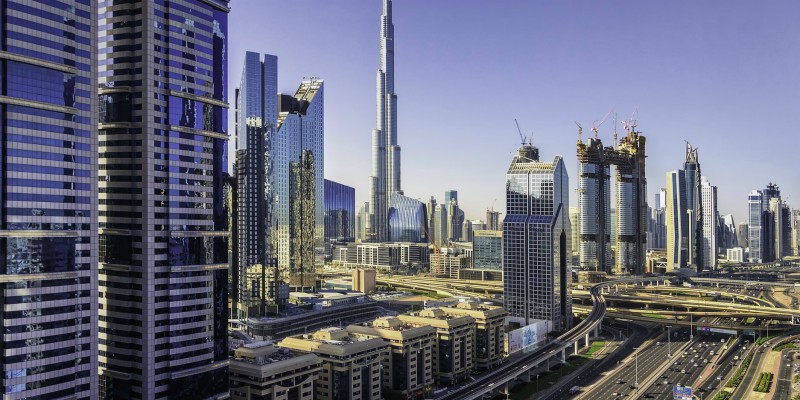 ---
Family fun?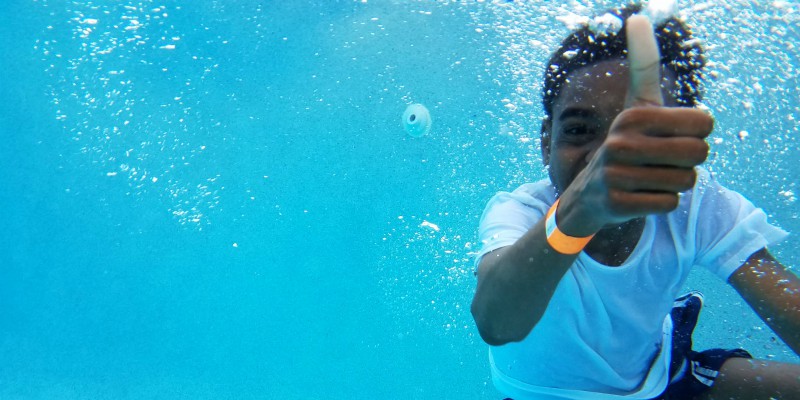 The first thing you think about the United Arab Emirates might not be fun for the whole family. However, you can certainly have an awesome family break in the Emirates, if you know where to look.
Some great places to start in your search for family fun in the UAE are Ras Al Khaimah and Umm Al Quwain. These two Emirates aren't the biggest, but they do offer a wide range of activities to help keep travellers of all ages occupied.
From amazing beaches to help you relax through to exciting amusement parks. Ice Land Water Park, Al Khaimah and Dreamland Aqua Park in Umm Al Quwain are some of the country's biggest. It's also worth mentioning these two Emirates are reasonably close to Dubai. So a day trip to take in the sights and sounds of the city could be on the cards.
---
Nature
Another thing that may not spring to mind when you bring up images of the UAE is thriving nature. But this couldn't be further from the truth.  
Attractions like Wasit Wetlands Centre and Al Zorah Natural Reserve are perfect for spotting amazing indigenous natural life in Ajman. 
Those who prefer to get their sightseeing done under the waves should definitely check out Fujairah and Al Aqah Beach. A rocky outcrop dubbed "Snoopy Island" delivers some of the finest diving conditions around.  
---
Where to stay
Whether you're thinking a beach escape, city break, natural oasis or an adventure filled experience for your next break. You can do it all in the UAE.
Let's be honest, after the year we've all had, we think it would be positively unhealthy not to get out and do some more exploring as soon as we possibly can. And if the UAE had anymore adventure in it you'd be in danger of suffering from brain-freeze from it all!
All you have to do now is decide which Emirate you're going to call home on your getaway. Click the button below to see our top hotel picks.